Goodyear man accused of exposing himself to Bikini Beans Coffee employees
GOODYEAR, Ariz. - A Goodyear man has been accused of exposing himself to multiple employees at a Bikini Beans Coffee, police said.
Raul Mena, 24, allegedly showed his genitalia to an employee after she took his order at the drive-thru, which is located near McDowell Road and Pebble Creek Parkway.
"The male got her attention and gave her a $20.00 dollar bill," read the probable cause statement from Goodyear Police. "When Victim #1 reached to grab the $20.00 dollar bill, she observed his penis exposed out of his pants."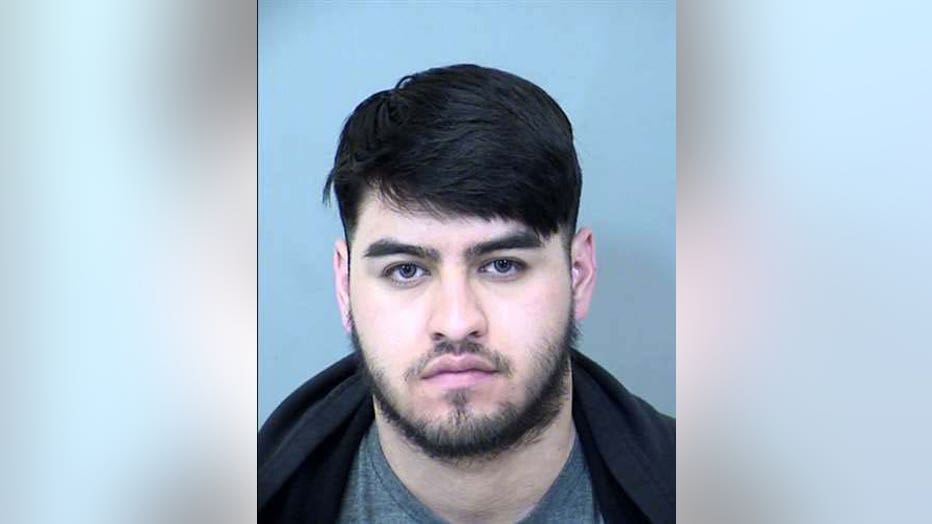 After the employee reported what she saw, two of her coworkers who went to investigate also reported seeing his genitalia.
Police say the 24-year-old immediately left the parking lot after getting his drink.
Officers found his license plate using surveillance camera footage and eventually arrested him near Van Buren and Estrella Parkway.
Court documents stated that Mena had previously been convicted of sexual conduct with a minor and had been arrested for a number of offenses in the past, including child molestation, indecent exposure, kidnapping, child abuse and DUI. He is on lifetime probation.
Mena now faces another charge of indecent exposure.
More Arizona headlines