Dozens of bills vetoed by Arizona Gov. Katie Hobbs: here's a list of her vetoes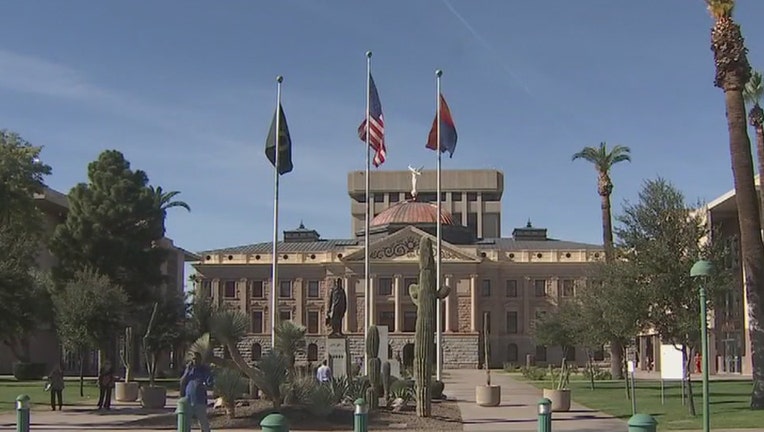 article
PHOENIX - Governor Katie Hobbs' office has announced that the governor has vetoed more bills that were approved by members of the Arizona State Legislature.
The bills cover a variety of topics, some of which are related to elections.
Here's what you should know.
What are the bills that Gov. Hobbs vetoed?
From May 9 to June 5, Gov. Hobbs' office announced the following vetoes:
June 5
May 26
May 22
May 17
May 9
Why were these bills vetoed?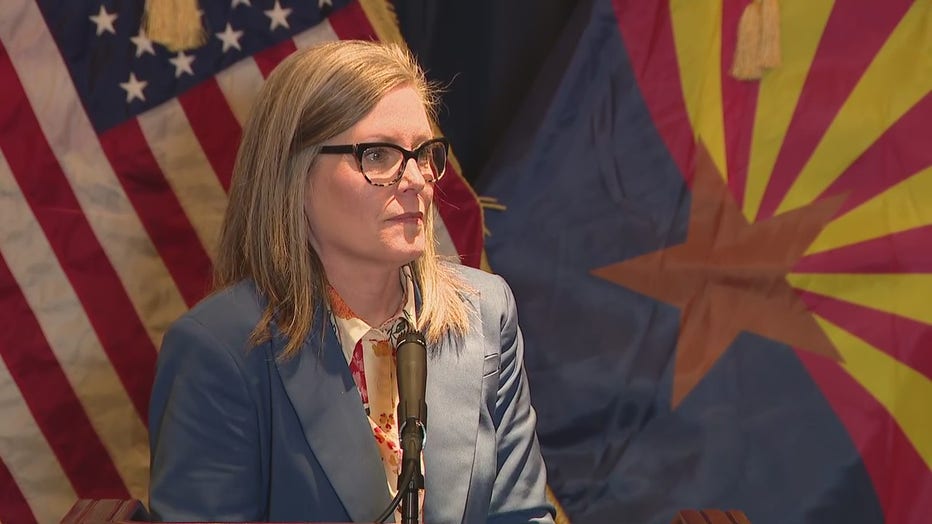 Arizona Governor Katie Hobbs (From Archive)
As with other bills vetoed by Gov. Hobbs (as listed later on in this article), the governor sent a letter to leaders of the Arizona State Legislature to explaining her reasons behind the veto.
May 26
May 22
May 17
May 9
How many bills have Gov. Hobbs vetoed so far this year?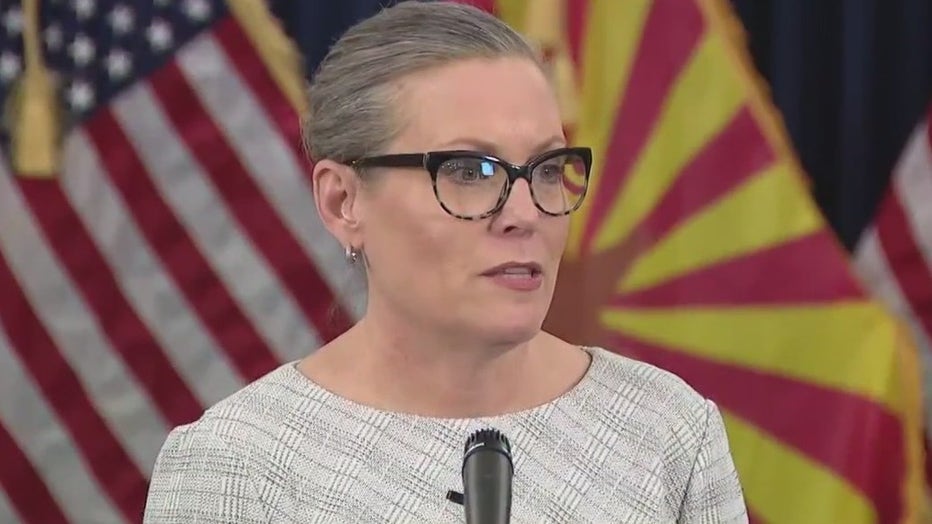 Arizona Governor Katie Hobbs (From Archive)
Not counting the bills mentioned above, Gov. Hobbs has also vetoed a number of other bills, including:
April 18
April 17
April 12
April 11
April 7
April 6
April 5
April 4
April 3
March 30
March 28
March 9
March 3
February 23
February 16
Can the legislature override the vetoes?
Under Arizona's constitution, a two-thirds vote of the members elected to each of the state's legislative chambers is needed to override a veto.
There are 60 members in the State House, and 30 members in the State Senate. This means 40 members of the State House and 20 members of the State Senate need to vote to override a veto.
Neither Republicans or Democrats have the votes needed to override a veto on their own.
Are vetoes common in Arizona?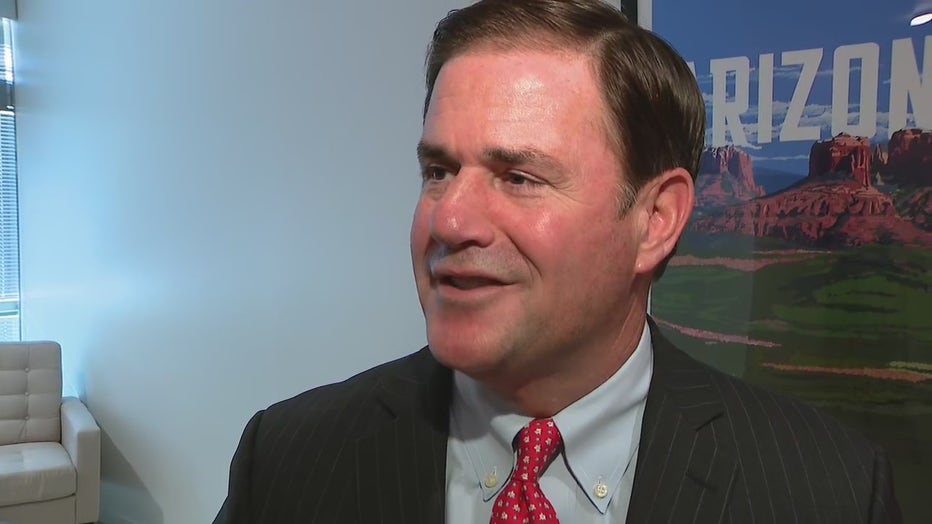 Former Governor Doug Ducey (From Archive)
In recent years, Arizona's governors have issued vetoes on a number of bills.
During Doug Ducey's time as governor, he vetoed a number of bills, including, in 2022, a bill sponsored by a Scottsdale GOP lawmaker that that would require county recorders to launch an investigation anytime someone claims that a person's voter registration is invalid.
Ducey said that bill could allow for subjective decisions and lead to people's voter registrations being canceled "based on fiction rather than fact."
In 2021, Ducey vetoed a bill backed by social conservative groups that would have, among other things, barred all discussions about gender identity, sexual orientation or HIV/AIDS in sex education classes unless parents are notified in advance. Ducey called the bill "overly broad and vague," and said it would lead to unintended consequences.
The Associated Press (AP) contributed to this report.