Idaho murders case, airline employee killed, man drives off cliff with family: this week's top stories
It's not surprising that half of our top stories from this week are about the four University of Idaho students who were killed as police suspect Bryan Kohberger was the culprit. This week's stories also include twins being born in different years, an airline employee being killed on the job, and a father who allegedly purposely drove off a cliff with his wife and children inside the car.
Here are the top stories from FOX10Phoenix.com between Jan. 1 to 7.
1. United flight diverts to remote island; stranded travelers given hotels, tours: The company told FOX Television Stations that a mechanical issue forced the pilots of Flight 839 to make an emergency landing in Pago Pago in American Samoa.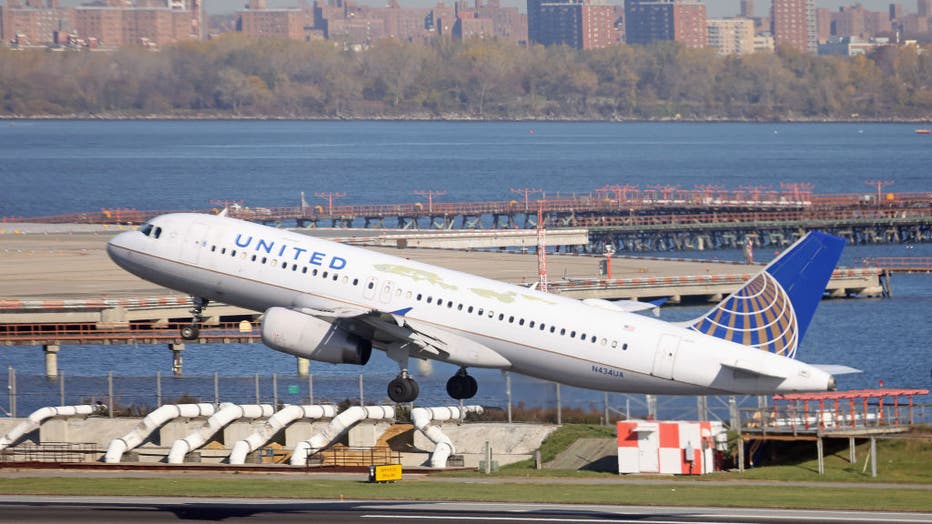 NEW YORK, NEW YORK - NOVEMBER 10: A United Airlines jet takes off at Laguardia AIrport on November 10, 2022 in the Queens borough of New York City. The airline industry has rebounded this year and is looking forward to a busy holiday season. (Photo b
2. Bryan Kohberger case: Why didn't Idaho roommate call 911 after encountering masked madman?: The roommate — one of two who survived the attack — faced swift backslash after it was revealed in an affidavit that she awoke Nov. 13 and looked directly at the alleged murderer as he fled, then locked herself in her bedroom.
3. 'Look at the pattern': Former FBI special agent details how officials identified suspect in Idaho slayings: Retired Supervisory Special Agent of the FBI Scott Duffey joined Good Day Philadelphia to discuss the case and how investigators pinpointed Kohberger.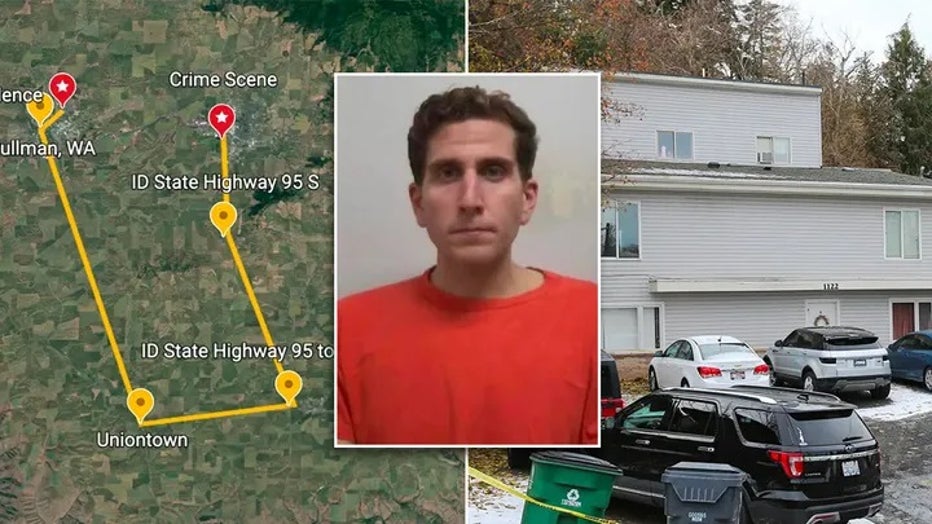 Map on left showing Idaho murder suspect Bryan Kohberger's movement on the morning of Nov. 13 after four University of Idaho students were stabbed in their home. Right is the crime scene at 1122 King Road. Inset is Kohberger's booking photo. (Latah C
4. Drunk driver in deadly Surprise crash had almost 3 times the legal limit for alcohol, police say: Police say the woman allegedly admitted to drinking alcohol before getting behind the wheel.
5. Tesla driver intentionally drove over cliff with family in car, investigators say: A 41-year-old man was charged with attempted murder and child abuse after investigators found he intentionally drove his Tesla over a cliff near Devil's Slide in northern California with his wife and two children inside.
6. Shocking court documents reveal police began suspecting Kohberger less than 2 weeks after Idaho murders: According to court documents unsealed on Jan. 5, authorities had a suspect description quite early in the investigation, and Kohberger matched it on Nov. 29 – more than a month before the nation knew his identity.
7. American Airlines worker killed in incident at Alabama airport: "Today around 3 pm an American Airlines ground crew piedmont employee was involved in a fatality, no additional information is available at this time," the Montgomery Regional Airport tweeted. "Our thoughts and prayers are with the family of the deceased."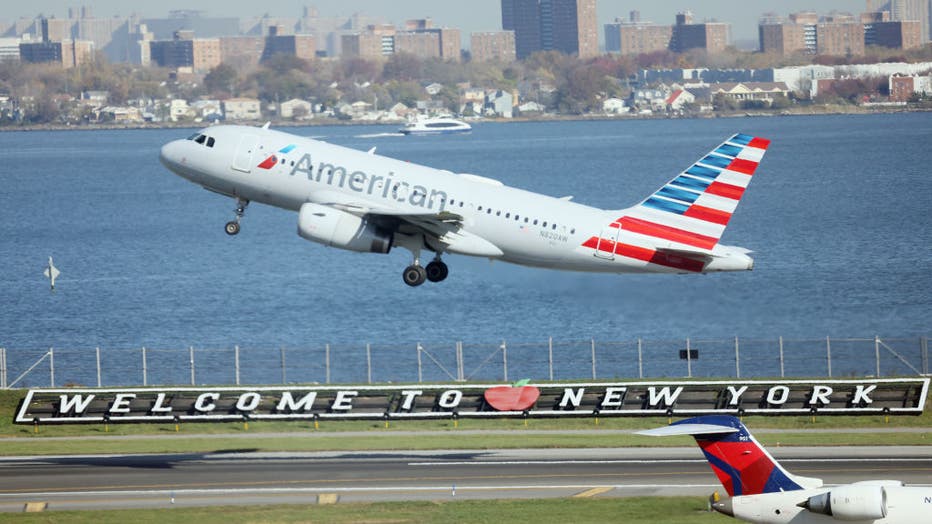 An American Airlines jet takes off at Laguardia AIrport on November 10, 2022 in the Queens borough of New York City. (Photo by Bruce Bennett/Getty Images)
8. Idaho murder timeline: Affidavit reveals how 16 minutes depict shocking scene: A newly unsealed filing in the murders of four University of Idaho students includes several pieces of a puzzle that depict a blurry picture of what happened inside an off-campus house in Moscow, Idaho, on Nov. 13, 2022.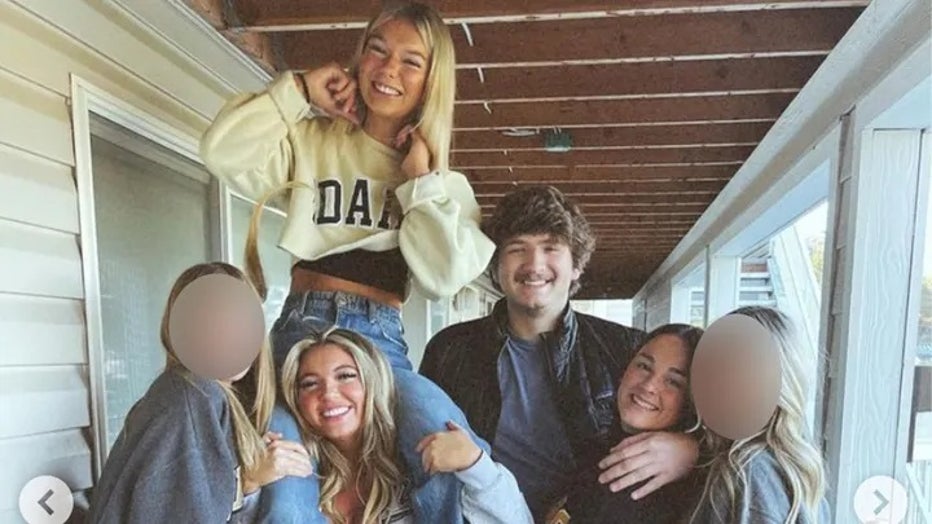 Ethan Chapin, 20, Xana Kernodle, 20, Madison Mogen, 21, and Kaylee Goncalves, 21, along with the women's two other roommates in Kaylee Goncalves' final Instagram post, shared the day before the slayings. (@kayleegoncalves/Instagram)
9. Idaho murders suspect pulled over twice on cross-country race home with dad, lawyer claims: Bryan Kohberger, the suspected killer of four University of Idaho students who police arrested in Pennsylvania Friday, made the 2,500-mile road trip home with his dad and was pulled over twice along the way, according to his public defender.
10. North Texas twins born in different years: A Texas couple is celebrating their new twin girls who were born in different years.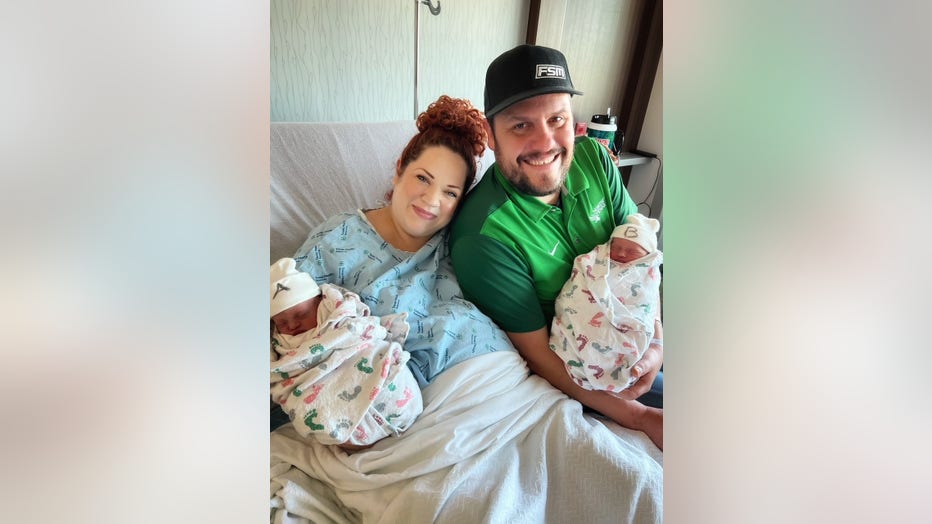 (Source: Kali Jo Flewellen)