Loved ones remember 18-year-old riding skateboard struck, killed by car in Scottsdale
SCOTTSDALE, Ariz. - Police continue to investigate a deadly crash after a man on a skateboard was hit by a car in Scottsdale. Days after the crash, family is only left with the memories of the once "larger than life" 18-year-old.
He's identified as Austin Dallman.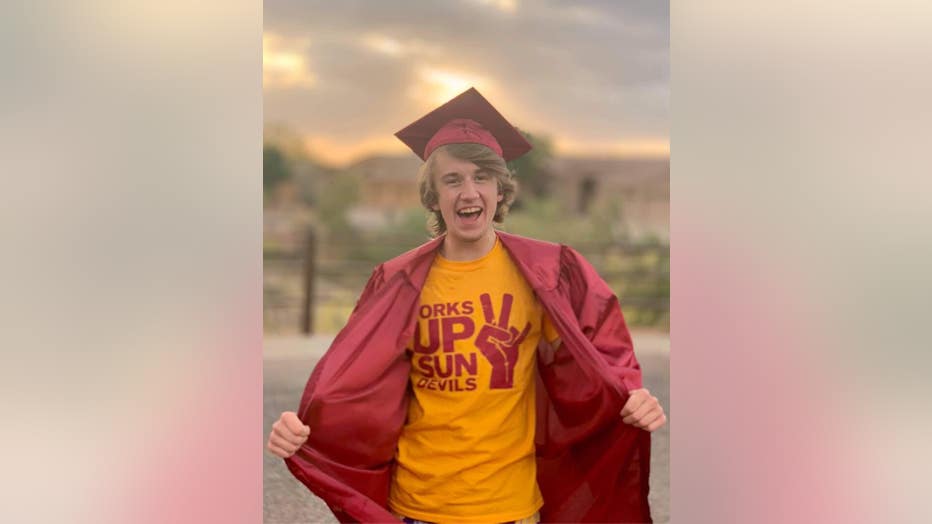 Austin Dallman, 18. (Courtesy: Mark Dallman)
Scottsdale police say the crash happened just after midnight on Aug. 6 near 124th Street and Shea Boulevard. The 18-year-old was riding a skateboard on Shea Boulevard when he was hit by a vehicle.
Dallman was pronounced dead at the scene.
Police say the driver of the car stayed at the scene after the crash and cooperated with investigators. Speed and impairment do not appear to be factors in the crash.
Dallman was about to begin his college career at Arizona State University, but now that's been cut short.
"These last few months every time he'd leave the house I'd just hug him a little tighter just because you never know," said his mother, Sharon Dallman.
She wanted to cherish every memory with her son, saying he loved fishing, hunting and recently picked up skateboarding as a hobby.
Just days before his death, his parents helped him get ready to head to college. They went shopping for things Austin would need to live on his own.
"And I'm at the point where I'm ready to go because we had been in Walmart for like an hour and he looks at me and he's like, 'Dad just let mom enjoy this, it's OK,'" remembered his father, Mark Dallman.
The Dallman family says they've learned a second car may be involved in the crash.
"There was a second car that hit him again in the middle lane and did not stop, that kept going, so I know police are looking into that," his father said.
At the crash site, there are flowers laid out, pictures propped up and Minnesota Vikings gear set out. The family moved from Minnesota to Arizona several years ago.
As time goes by, more friends continue to add to the tribute.
Austin's parents say they miss his hugs, his voice and everything that made him, him.
"I'd give anything to have him back ... Austin was, he was larger than life," his mother said.
To donate to the family in their time of need, visit their GoFundMe page.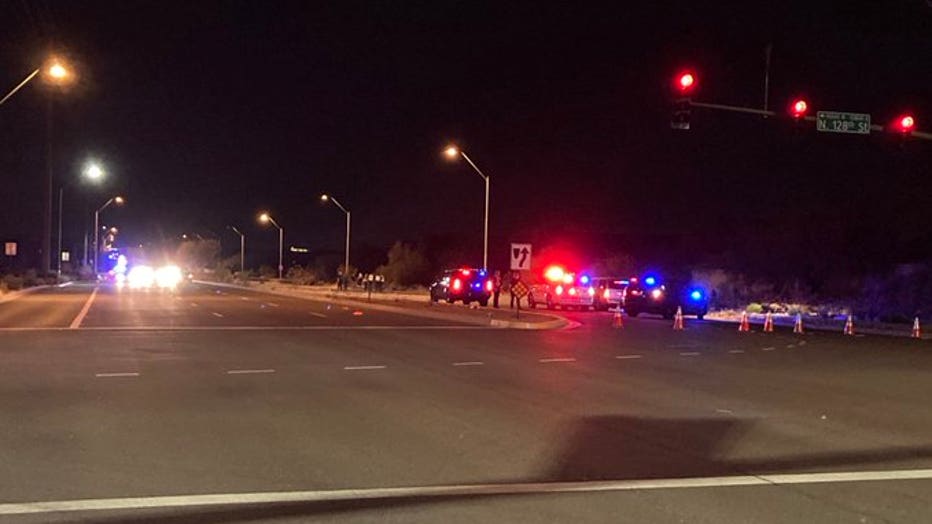 Get breaking news alerts in the FREE FOX 10 News app. Download for Apple iOS or Android.