Man killed by chicken, 'Elvis Pigsley' gets a lift: This week's top offbeat, heartwarming headlines
From a man who was killed by a chicken to the "19th hole" man at the Phoenix Open speaking out, there was no shortage of intriguing tales this week.
Here are our top unusual, heartwarming headlines for Feb. 11-17:
1. Mac Savage: '19th Hole man' who disrupted WM Phoenix Open speaks out: A week after his stunt at the WM Phoenix Open, Sean McConnell, who goes by the name Mac Savage, is talking about the now-infamous incident that landed him behind bars for a night.
2. Man killed by chicken in vicious attack: A senior citizen was found dead in a pool of blood after he was mauled by a chicken.
3. New York man planning vacation to Sydney, Australia accidentally books flight to Sidney, Montana: "I saw the little plane with like nine passengers and wondered, "'how is that going to get me to Australia?'" he said.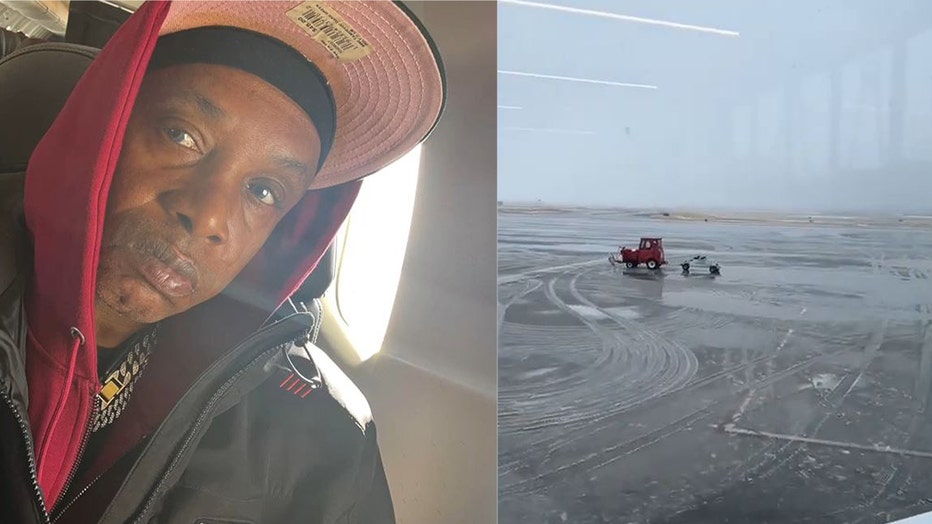 Kingsley Burnett, originally from Jamaica, shared photos and videos of his unexpected journey to the "Treasure State." 
4. Rent hike forced retired 80-year-old to take job as a janitor, now strangers have raised $28,000 for him: The man, known to students in Callisburg ISD as Mr. James, had his rent raised about $400 a month and could not make ends meet without getting back on the job. A GoFundMe campaign put together by three students has gone viral.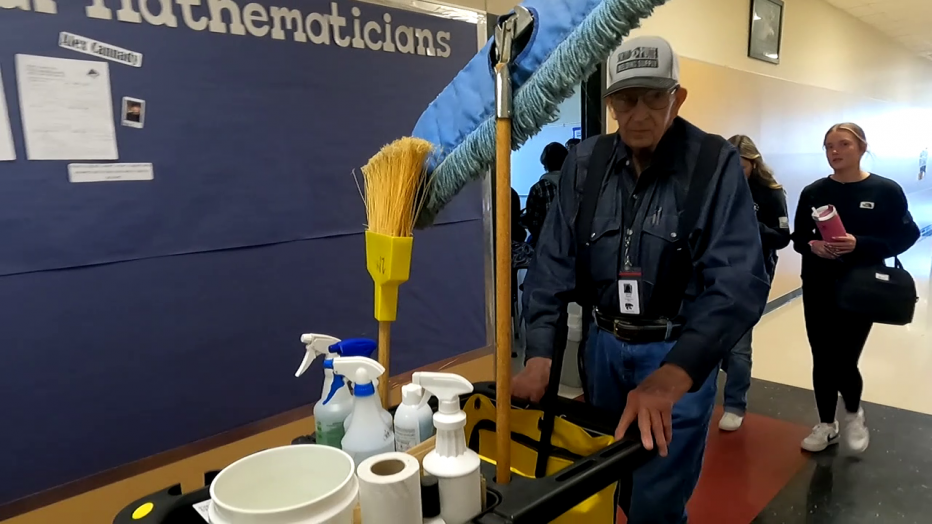 5. PETA offers to pay for Oscar Mayer Wienermobile's stolen catalytic converter if it becomes vegan mobile: The offer comes days after reports surfaced that the Oscar Mayer Wienermobile was hit by catalytic converter thieves. PETA suggested the Wienermobile become a "NotDogmobile."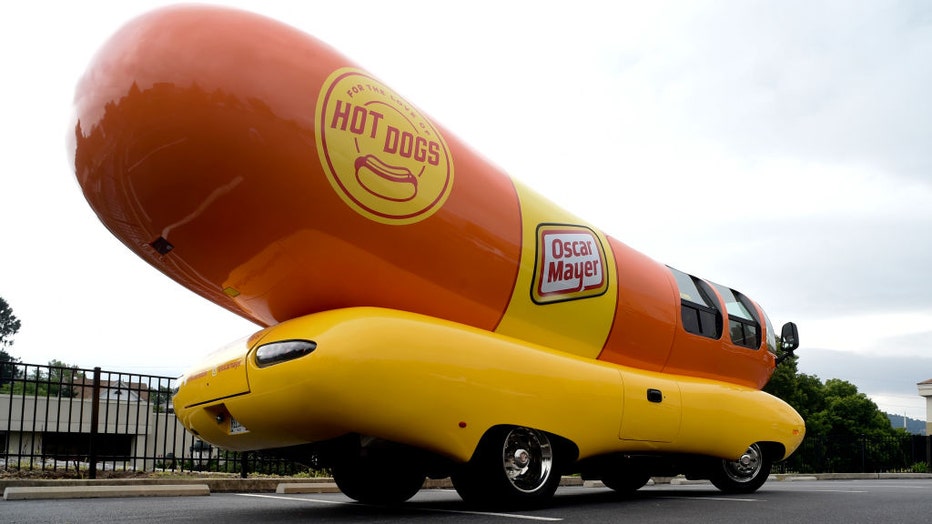 FILE IMAGE - The Oscar Mayer Wienermobile is parked in West Reading, Pennsylvania on July 11, 2019. (Photo By MediaNews Group/Reading Eagle via Getty Images)
6. Kansas City Chiefs fans give Patrick Mahomes ovation after port-a-potty visit: Kansas City Chiefs fans roared as Patrick Mahomes exited a port-a-potty during their Super Bowl LVII victory parade.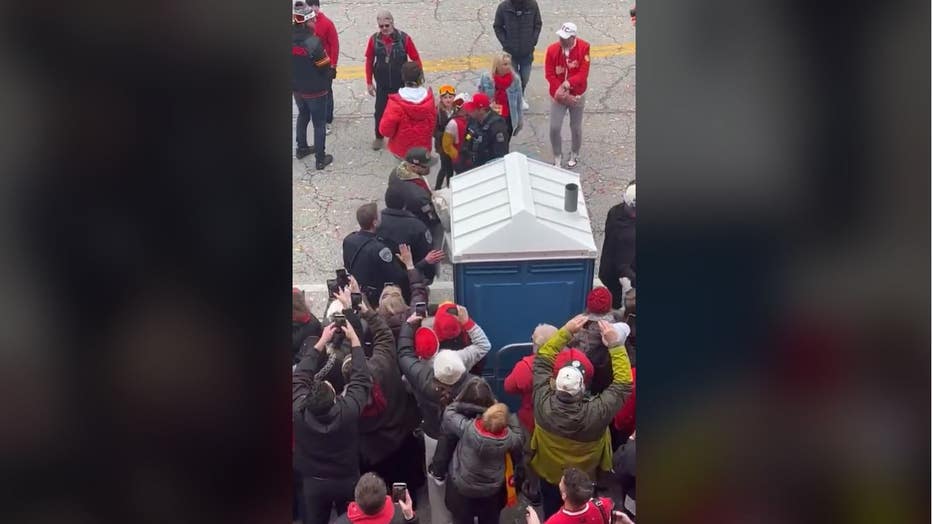 7. Pig who 'looked cold' gets lift from Alaska officers: Officers said the best part was the pig's name, Elvis Pigsley.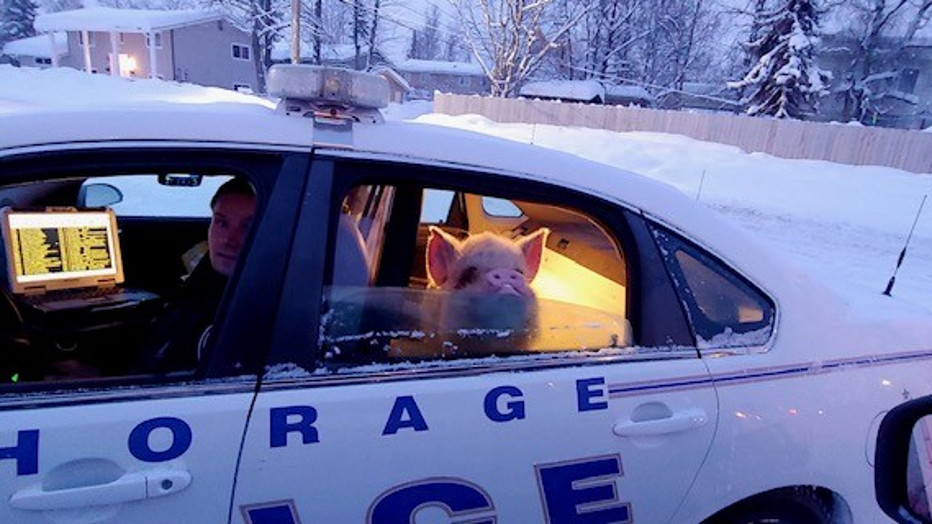 A pig got a lift home because he looked cold. (Credit: Anchorage Police Department)
8. Silicone sex doll mistaken for human remains in Pennsylvania town: Authorities say a man and his child were getting a ball from a local creek when they saw a plastic bag with what looked like a human foot with a French pedicure sticking out of it.
9. Dozens of couples get hitched at Chase Field a day after Valentine's Day: The home of the Arizona Diamondbacks transformed into the home of love the day after Valentine's Day. Believe it or not, dozens of couples got married inside Chase Field, for free.
10. Arizona Wish kid reacts to Michael Jordan's big donation to Make-a-Wish: Two beneficiaries of the Make-a-Wish Foundation in the Phoenix area are speaking out, following news that basketball legend Michael Jordan has donated $10 million to the organization.