Mac Savage: '19th Hole man' who disrupted WM Phoenix Open speaks out
TEMPE, Ariz. - About a week after a person undressed himself and disrupted the WM Phoenix Open, the man at the center of it all is talking about what happened.
We first reported on the disruption on Feb. 10, when the man, 27-year-old Sean Patrick McConnell, allegedly jumped from the general admissions bleachers at the WM Phoenix Open's 16th hole and went onto the course. From there, he ran through a player access tunnel to the 17th hole.
McConnell could be seen on camera running half naked on the turf, with the words "19TH HOLE" written on his back.
"McConnell continued his disruption of the tournament by jumping into the water and swimming to the middle of the water hazard. McConnell ignored commands by officers to immediately exit the water. He eventually complied and swam to the 18th hole where he was placed under arrest," read a portion of a statement released by Scottsdale Police officials.
McConnell, according to police, was never naked during the incident, and was not injured. He is accused of trespassing, disorderly conduct, and failure to obey a lawful order from law enforcement.
McConnell speaks out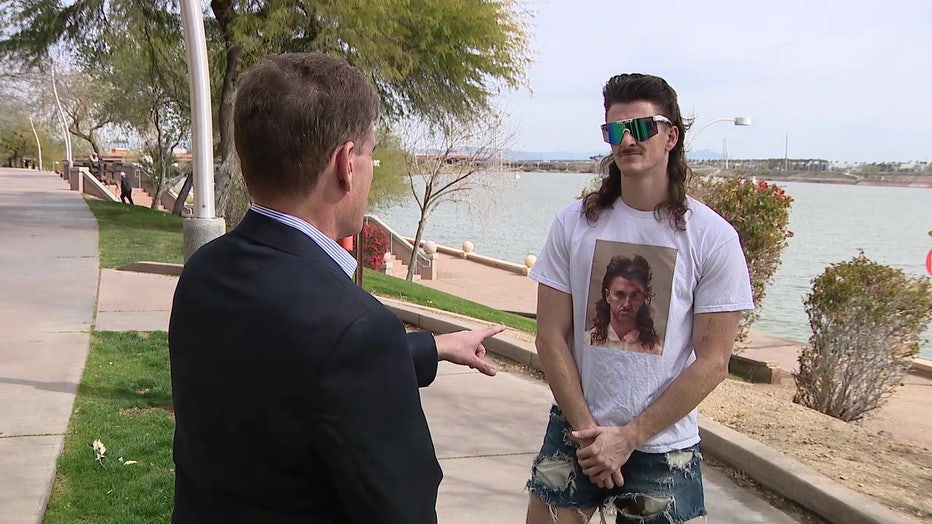 On Feb. 17, we caught up with McConnell, who goes by the name Mac Savage.
"That speedo definitely help me be a little more aerodynamic and elusive, and looked really good while I was doing it," said McConnell.
We met McConnell in Tempe, and he was sporting a t-shirt with his new mugshot, as well as the mullet that was rather recognizable in video taken during the incident. He recounted what happened during the stunt.
"As I was running, everyone just got it going crazy right away, so the feeling of the whole crowd just cheering you on, it is so exhilarating," said McConnell.
McConnell says he's a content creator, and the stunt during the WM Phoenix Open was his biggest splash yet. He said he got the idea from a British streaker at a golf tournament back in the 1990s.
"I gave him a big old belly flop. I think my form was pretty good. Had my arm spread out and got some height on the jump, so I think it added to all the craziness, which was awesome," McConnell said.
According to McConnell, he spent the night behind bars following the stunt, and as mentioned above, he is accused of a number of offenses. He was reportedly bailed out of jail by an underwear company.
In a statement, officials with Shinesty said the company decided to reimburse McConnell's bail and help with administrative court fees.
"We have to accept partial responsibility for this incident and at least cover the bail," Shinesty's CEO, Chris White, wrote in a statement sent to FOX 10 on Feb. 16.
McConnell said the thrill of the chase and the roar of the crowd was worth it all. He just hopes there are no hard feelings from the officers.
"I wasn't trying to cause you too much trouble," said McConnell. They were all super nice about it and [had] smiles in their faces, and at the end of the day, I'm just trying to put a smile on everybody's face."
Currently, McConnell is selling his mugshot t-shirt on Instagram, and he also says he is working on his next escapade.
Read More Arizona Stories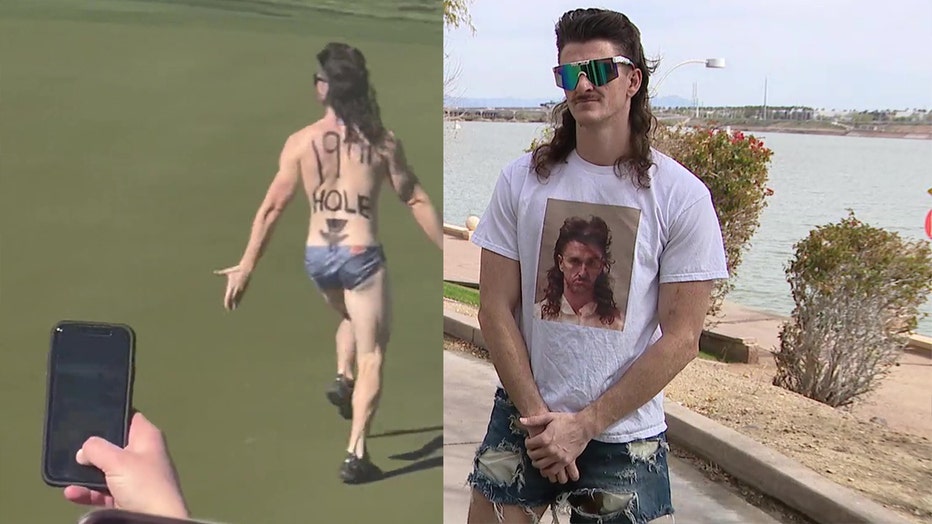 Sean McConnell, also known as Mac Savage.