Man killed in Tempe shooting was working on second PhD at ASU, offered a job at Intel
TEMPE, Ariz. - A man has been arrested and booked into jail after he reportedly killed a driver, attempted a carjacking and shot at a Tempe police officer Friday evening.
The incident happened at around 5:30 p.m. on March 11 after people in two different cars started arguing with each other near Kyrene and Guadalupe roads.
One of the drivers got out of his car and shot into the other vehicle, killing the other driver, police said. The victim is Agamyrat Agambayev, 29.
Moments later, a Tempe police officer drove up to the scene, thinking it was a crash. Police say the shooter, who was still standing in the street, suddenly started firing at the officer before running away.
The suspect ran through the parking lot of Benedict Park and attempted to carjack someone as he fled, but failed. The police officer went back in his car to chase the suspected shooter down, and the man would eventually surrender to authorities. Police say the suspect's name is Anthony Andrew King, 26.
"We have confirmed the officer did not fire his weapon and thankfully was not injured," Tempe police said in a statement.
King is being held in jail on a $2 million bond.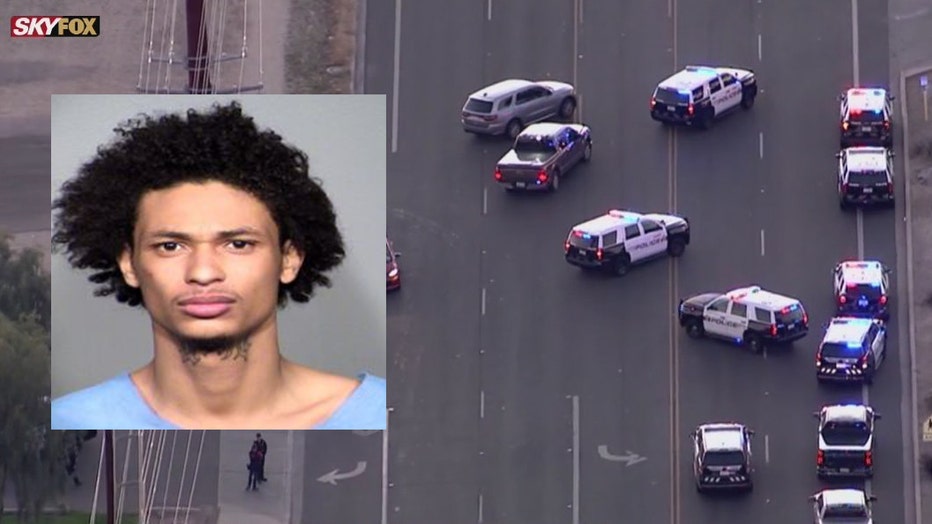 (Suspect) Anthony Andrew King
'Nothing prepared us for this'
The victim, Agambayev, leaves behind a wife and a 2-year-old son. His loved ones say he will forever leave his mark on those who knew him.
"It's a big gap. Still can't believe it's true, honestly," Azamat Kamzin, his friend, said. "Nothing prepared us for this."
His friend Azat adds, "He was a very kind man. Very smart. Very dedicated. He has accomplished a lot of things in a short amount of time. On a personal side, he was very friendly, always taking care of things for friends. Whenever you ask him for something he never says no."
Agambayev was an immigrant from Turkmenistan and was just finishing up his second PhD at Arizona State. Friends say he had just got an offer to work for Intel as an engineer.
His fellow classmates called him very smart, with a bright future ahead. Agambayev's friend had just talked to him over the phone, 10 minutes before he was shot.
"It was shocking and I'm still not completely over it," Kamzin said. "We had that conversation even last week, we had a coffee together, and he shared with me some ideas that he wanted to try."
He adds, "For his kid to know when he grows up, maybe he sees some of the people sharing their experience, that he had a great dad that loved him and I expect he will be the same."
You can donate to his GoFundMe by clicking here.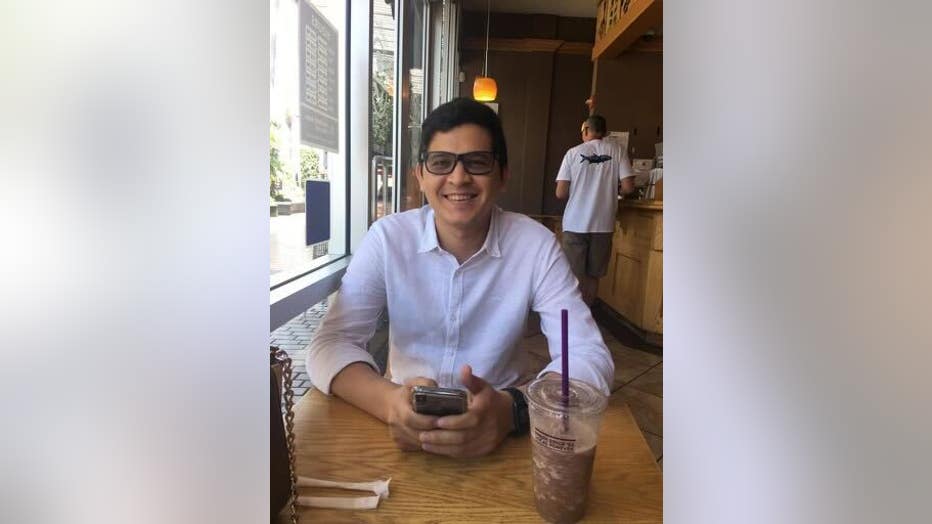 (Victim) Agamyrat Agambayev, 29. Photo courtesy of Sumeyra Agambayev
More crime news
For the latest local news, download the FOX 10 News app.
Tune in to FOX 10 Phoenix for the latest news: