Man who shot at Phoenix FBI building, agent will serve more than a decade in prison
PHOENIX - An Arizona man will spend years behind bars after he drove to the FBI building in Phoenix, caused nearly $100,000 in damage and shot at an agent back in 2020.
40-year-old Gabriel Manzo from Mesa was sentenced to almost 15 years behind bars after an April 20 incident when he drove his truck to the FBI Phoenix building, shot the building three times then drove around to the front and fired at least 15 more times, breaking windows and causing $98,000 in damage.
"Manzo returned to his vehicle and started to drive away when he noticed an FBI agent, who was in his government issued vehicle, behind him. Manzo stopped, exited his truck in the middle of the street, and fired three rounds at the agent," a press release said.
The FBI and Phoenix Police Department investigated this case.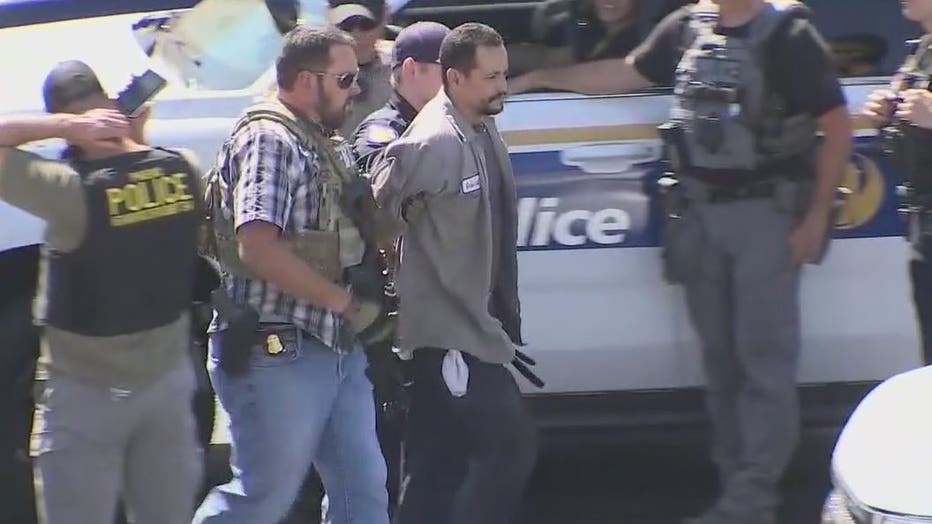 Gabriel Manzo being arrested by authorities on April 20, 2020.
The truck was reportedly stopped by a grappler cable, a device designed to disable a suspect's vehicle, without the use of violence or risking the safety of law enforcement officers.