Man's body found near I-10 on-ramp, DPS says
BUCKEYE, Ariz. - Authorities are investigating after the body of a man was found on March 1 near Interstate 10 in the west Valley.
The Arizona Department of Public Safety says the body was found by an Arizona Department of Transportation contractor who was cleaning the area near the westbound on-ramp to I-10 at Watson Road.
The victim was not identified.
The on-ramp was closed for several hours due to the investigation.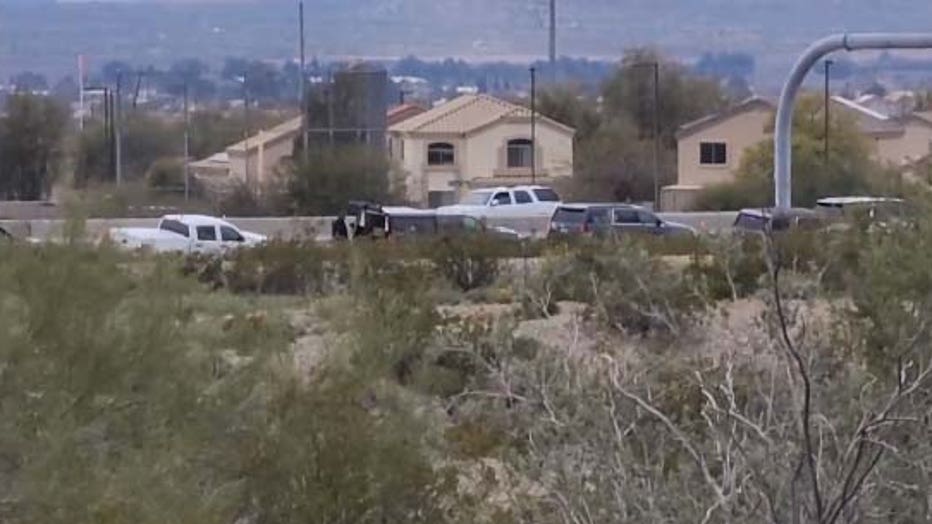 Authorities are investigating after the body of a man was found on March 1 near Interstate 10 in the west Valley. (Rick Davis)
More Arizona headlines