Mesa woman shot in the head, boyfriend arrested after hours-long barricade situation
MESA, Ariz. - A Mesa man has been arrested after his girlfriend was reportedly shot in the head while her children were at home.
The shooting was reported near Brown Road and Horne on Sept. 11 at 9 a.m. A 911 dispatcher said they could hear what sounded like an argument on the phone right before a male caller said he was cleaning his gun and shot a woman.
When officers arrived, they found the woman with a gunshot wound to her head, and she was hospitalized in unknown condition. She reportedly told police that she accidentally shot herself after she dropped a gun in her possession.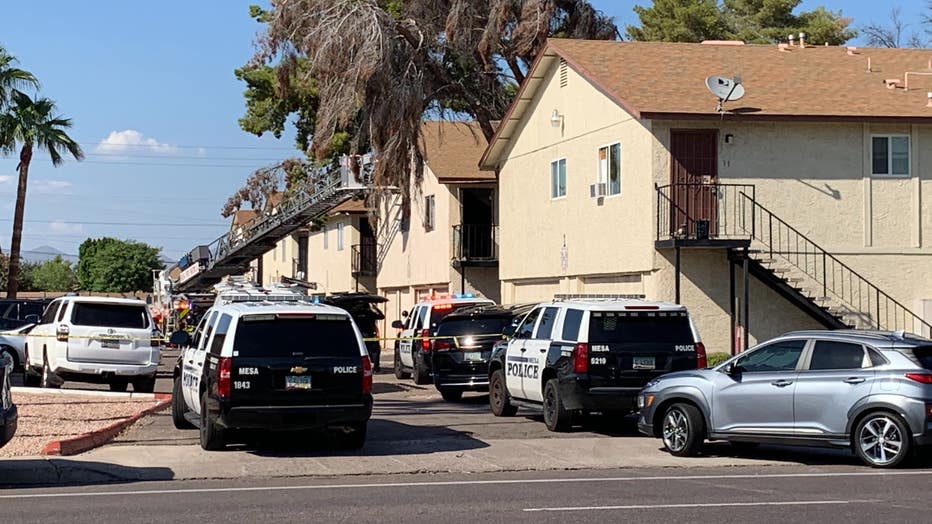 Police believed people were still in the apartment the woman came out of, so they began making announcements, asking anyone inside to come outside. Minutes later, three children, including a 2- and 4-year-old child, walked out of the apartment and were kept safe by officers.
The kids told police that "daddy had shot mommy."
SWAT was called to the scene after the boyfriend, identified as Antwon Wilford, refused to come out when negotiations failed. 
A neighbor in a nearby apartment unit told officers that Wilford was in his attic and had fallen through the ceiling before escaping back upstairs. Mesa Police would eventually use chemical agents to try and flush the man out of the building, and they eventually found him hiding in the same neighbor's unit.
Wilford was taken into custody for medical treatment and was booked into Mesa City Jail.
Police later said that he had also accessed other attics in his building and that he had fallen through the ceiling while he was running between attics.
Multiple homeowners have been displaced from their apartments because of the damage caused during the chaos, police said in court documents.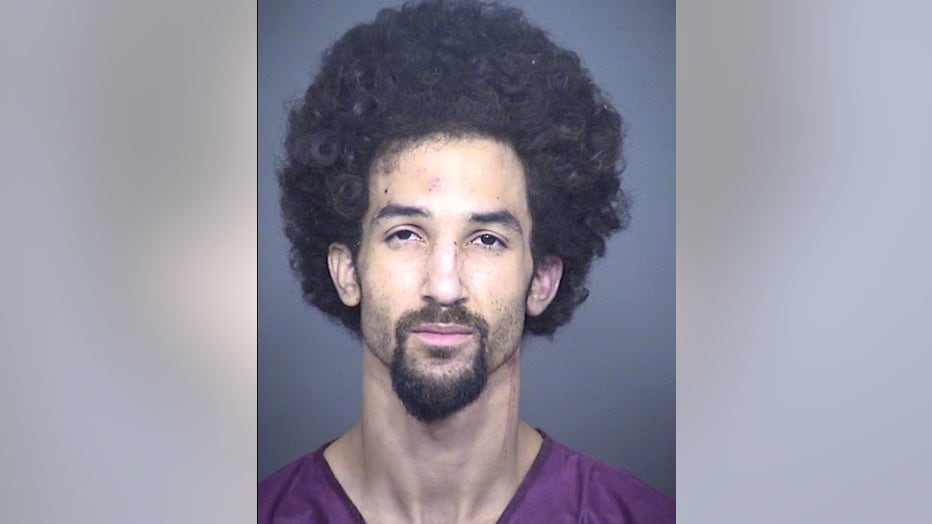 Wilford reportedly changed his story about the shooting several times, first saying that he had been smoking marijuana in the bathroom and later found his girlfriend shot in the head downstairs in the living room. He then amended his story to say that she had shot herself in the bedroom.
When asked about the handgun, Wilford originally said that he didn't know where it was because someone had entered his apartment and took it. He later told police he had taken the gun himself from his apartment and hid it in one of the attics he fled to, court documents say. 
The boyfriend, who had three outstanding warrants for his arrest, also was on probation for shooting at his girlfriend while she drove away from their apartment last year.
Wilford faces charges including aggravated assault, misconduct involving weapons and second-degree burglary.
Roads in the area were shut down for an investigation, but have since been reopened.
Family of victim left reeling
The family is devastated as their loved one is recovering at a local hospital.
They say, "She's doing good. She had brain surgery … They took a piece of her skull out, her brain is swollen, she's talking, she's getting better."
Family members will remain unidentified to protect the identity of the victim. They say she has been trying to leave the relationship for many years and the suspect did not live at the home where the incident happened.
"I know he would come and go, he didn't stay here though," family said.
Family says the victim and the suspect have three kids together. "The kids aren't even with us. They're in CPS right now. They're doing an investigation to see if they can come home – It's tough though."
They added, "We did not expect this to ever happen. It's been tough."
 
'We don't have a home'
A family who was home at the time of the incident has been directly impacted as Wilford fell through their ceiling and police damaged their apartment while searching for him.
"We don't have a home. We don't have clothes, we don't have shoes, I don't know what to do. I'm stuck," said Sajaya Ruddy.
She's a mother of two and now finds herself in an unthinkable situation.
The majority of the damage is upstairs in the unit. Much of the ceiling has come down as Wilford fell through their closet.
"I just went into panic mode and I grab my kids and ran out the house and when I ran out the house I saw the cops surrounding the building," she explained.
Ruddy's unit was hit the hardest.
"I came back to see what the damage was and it was just overwhelming. I didn't expect to come home to that at all. No phone call, 'sorry your home is damaged, you won't be able to come home.' I was told that my house is unlivable for 24 to 48 hours, but that's not the case. I was lied to," Ruddy said.
They are now displaced and started a GoFundMe that can be found here.
Related Stories:
Related Videos:
Tune in to FOX 10 Phoenix for the latest news: