Multiple people attacked by bees in Glendale park; 1 man stung over 100 times
GLENDALE, Ariz. - Four people were stung by bees while picking fruit at a Glendale park near 59th and Peoria avenues, according to authorities.
FOX 10 has learned that two hives full of bees have injured at least five people over the past 24 hours, and now, signs are posted at the gates of the historic Sahuaro Park in Glendale, warning visitors of the bee attacks.
On Sunday, four fruit pickets were attacked by an angry bunch of bees, which sent two to the hospital. Officials with the Glendale Fire Department say a 40-year-old man was stung more than 100 times, and remains in critical condition.
A 72-year-old woman was also hospitalized, while a 39-year-old male and a 19-year-old male were treated at the scene.
"When they disturbed the hive, the bees started to attack. We did have a 40-year-old male that was transported in critical condition. He sustained over 100 stings. We had a 72-year-old who was also transported. She was stung pretty substantially as well," said GFD's Ashley Losch.
A beekeeper was called to remove the hive, which reportedly contained 30,000 bees.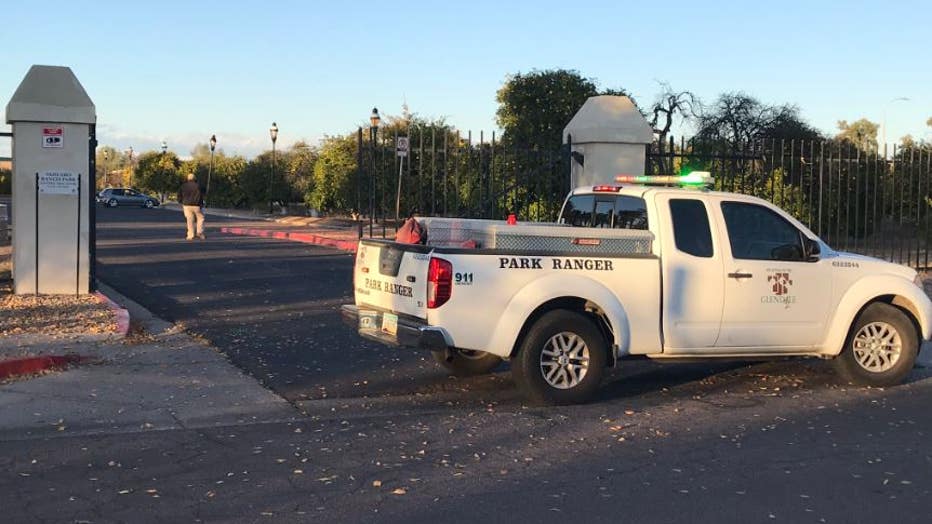 The park was shut down during the incident and reopened on Monday, but was closed again after another person was stung once and more bees were spotted.
Crews were able to locate another hive. A beekeeper sprayed the hive and will return to remove it, possibly on Tuesday. That section of the park along 59th Avenue will be closed until that time.
Most bees found in Arizona are Africanized bees, which means they are more aggressive than others. They don't often build hives on the side of trees but this orchard offers protection and plenty to eat.