Northern Lights in Arizona, Sky Harbor TSA agents attacked over apple juice: This week's top offbeat headlines
From the Northern Lights becoming visible in Arizona to a woman who allegedly assaulted TSA agents at Sky Harbor, there was no shortage of intriguing tales this week. Here are our top offbeat headlines for April 22-28:
1. Northern Lights visible in dozens of states, including Arizona: A blast of superhot material from the sun late last week hurled scorching gases known as plasma toward Earth at nearly 2 million mph, the National Oceanic and Atmospheric Administration said Monday.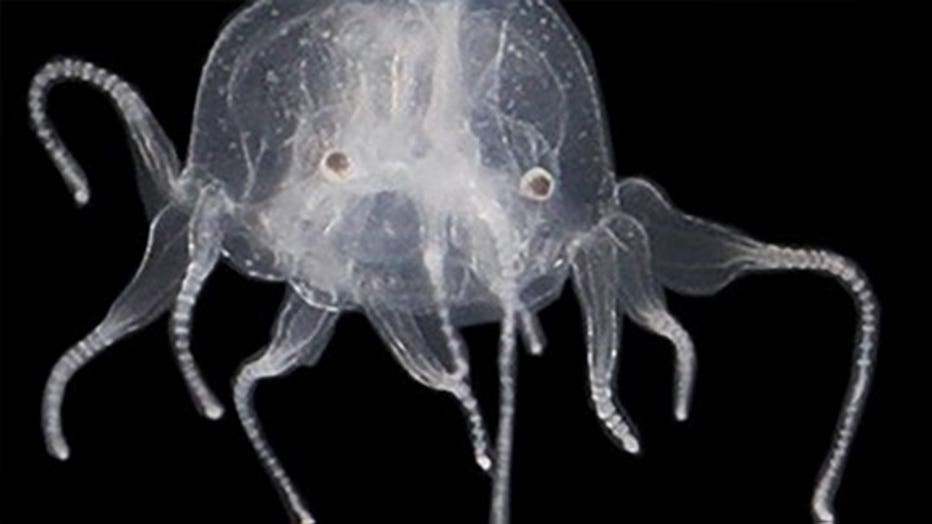 The new box jellyfish species Tripedalia maipoensis. (Hong Kong Baptist University)
2. See it before it sees you: New species of jellyfish found with 24 eyes: Check out this new box jellyfish species from the waters of China.
3. Woman assaulted TSA officers at Sky Harbor Airport over apple juice, court documents allege: Court documents revealed that the woman, identified as 19-year-old Makiah Cherae Coleman, was upset over apple juice that had been taken from her during the screening.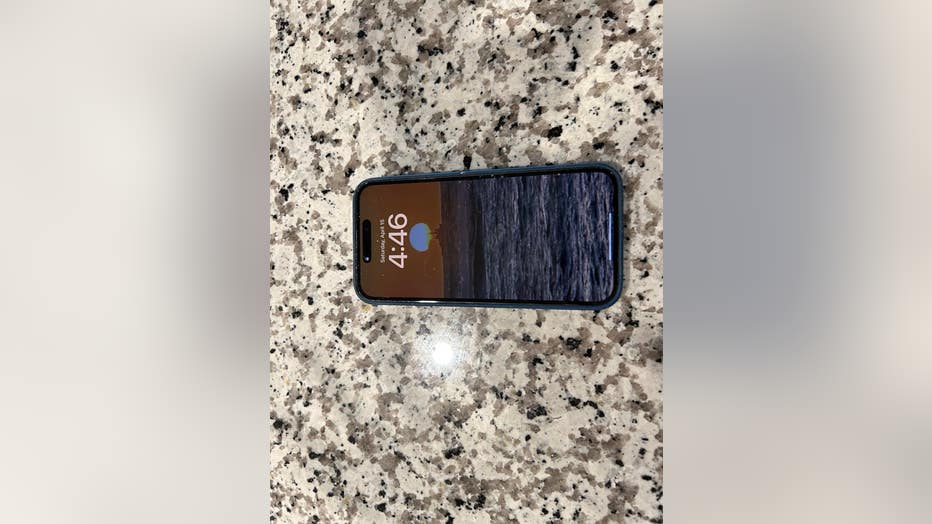 Photos of the iPhone that was submerged underwater for more than a month.  (Zach Siggelkow )
4. Lost iPhone survives 33 days under water off Hawaiian coast: A Minnesota man gave up on retrieving his iPhone after dropping it while on vacation, but the phone had a lot more endurance than he thought.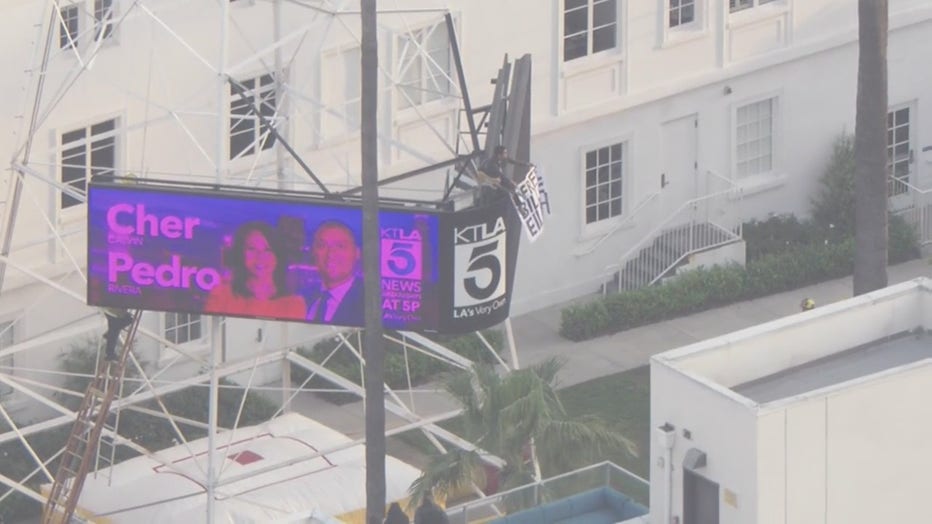 5. Man with 'Free Billie Eilish' sign climbs TV tower in Hollywood: The man was seen sitting on top of the tower, playing a guitar, and holding a sign that read "Free Billie Eilish".
6. Driverless Waymo car froze briefly during trip near Downtown Phoenix: What began as an ordinary driverless ride ended up going viral, as the Waymo car froze up after it encountered a small parade downtown.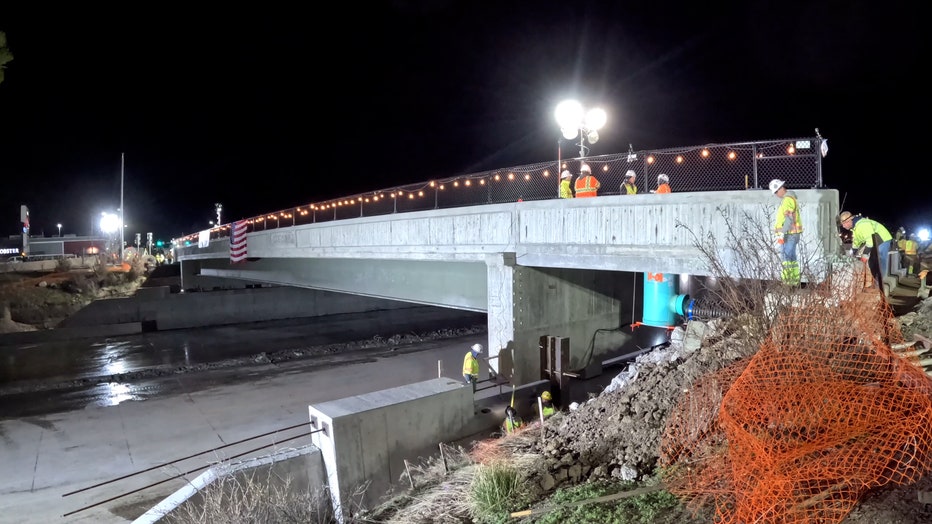 Still image taken from time-lapse video showing UDOT crews working to slide the new bridge into place. (Utah Department of Transportation)
7. Watch: Utah DOT uses dish soap to slide 5.3-million-pound bridge into place: While it's not known exactly why dish soap was the chosen lubricant as opposed to others, the UDOT said it was environmentally friendly, effective and cheap, and all of those factors sound like great reasons to use it.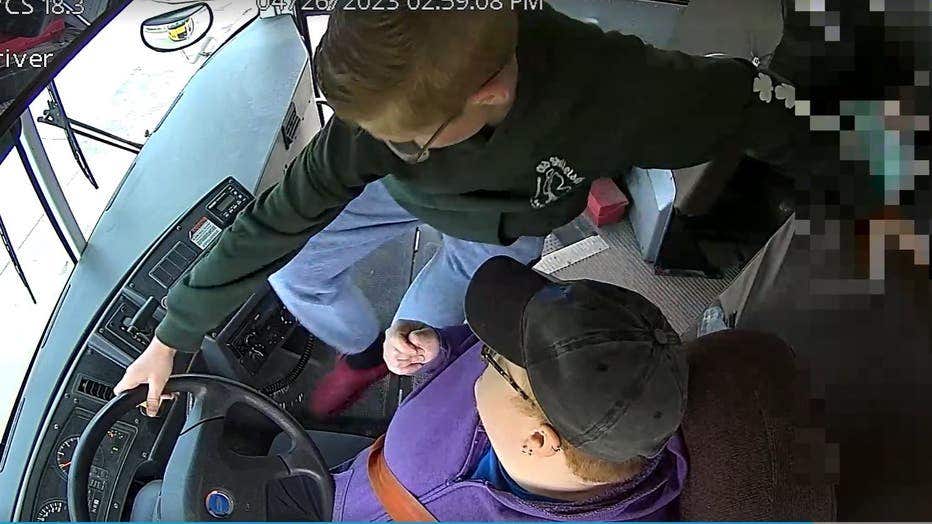 8. Video: 7th grader grabs wheel of school bus after driver fell unconscious: Video shows the driver nod off about 50 seconds in, Dillon enters the frame shortly after and gabs the steering wheel, while applying the brake - guiding the bus to a safe stop.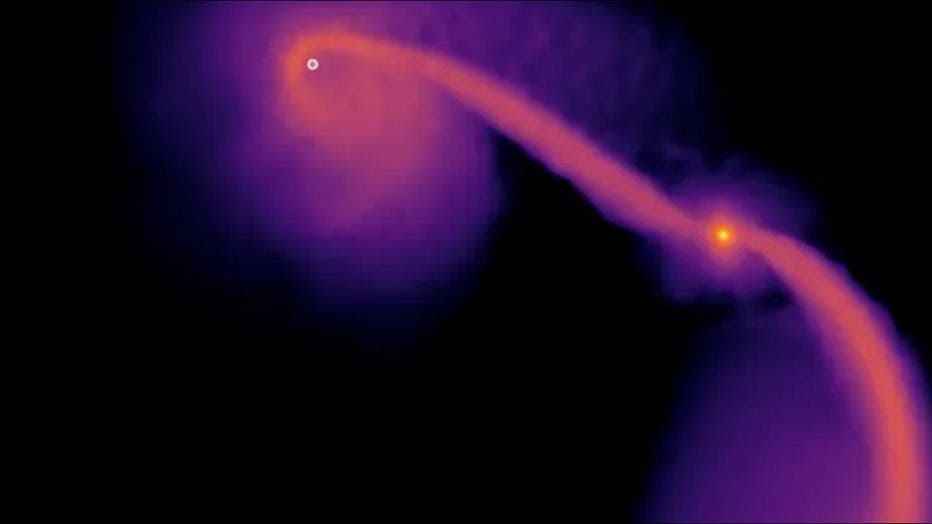 9. Pass the bib: Watch as study simulates black holes eating galaxy stars like messy toddlers: These black holes are like toddlers eating Sunday brunch – they take a few bites, then fling the remains across the galaxy, a new study has found.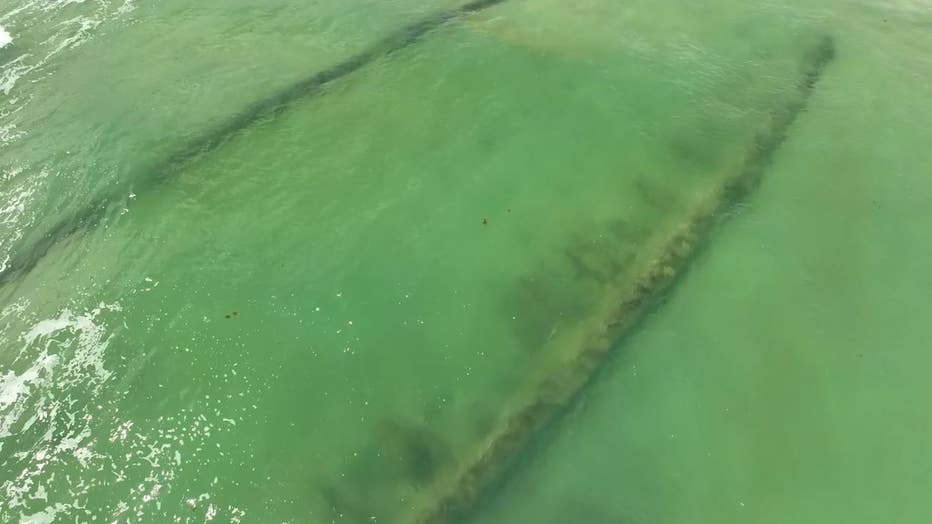 10. Research team to investigate mystery wreckage found off Florida's coast: An archeology research team plans to examine mystery wreckage spotted off the coast of Florida on Monday to map the area and see what new details they can learn about it.