PD: Human remains found inside Phoenix home after fire; parents arrested
PHOENIX - Phoenix police say human remains have been found inside a home near 59th Avenue and Camelback Road and two people have been taken into custody.
On January 20, police responded to the home after an 11-year-old girl called police saying she was home alone. Officers responded to the home and found evidence of child abuse. The Arizona Department of Child Safety then removed the child from the home.
(Phoenix Police Department)
On Tuesday, investigators returned to the home and removed two other small children and about an hour later, firefighters responded to the home for reports of smoke coming from the house.
"Phoenix Fire Department gets out here, they make entry, extinguish the fire, and when they are in, they discover what they believe to be skeletal remains," said Sgt. Maggie Cox with Phoenix Police.
The 11-year-old's parents, identified as 56-year-old Rafael Loera and 50-year-old Maribel Loera, were arrested and booked into jail.
In addition, officials with the Arizona Humane Society removed at least two dogs from the home, and detectives are sorting through bags of evidence, amid reminders that the investigation involves children, and possibly a homicide.
Meanwhile, neighbors are shaken.
"Automatically, I started crying because yesterday afternoon, I was worried," said Tequila Johnson. "I said somebody have to be dead over there. I said because of the tape and stuff and still from last night, my heart just sunk. Whoever it was, it's sad. It's the beginning of the year we don't need. There's too much going on already."
The Maricopa County Medical Examiner's Office is working to identify the remains.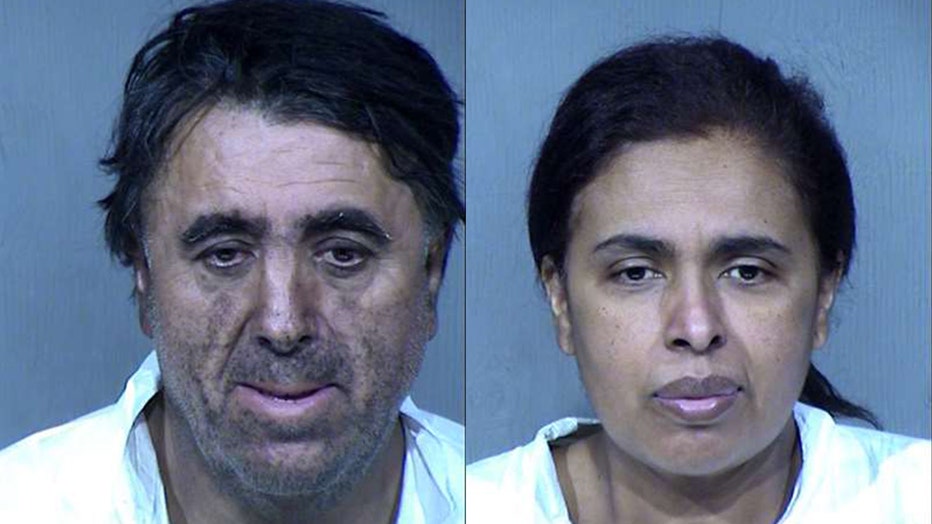 Rafael Loera (left) and Maribel Loera (right)