Peoria officer Jason Judd dead after motorcycle crash at Liberty High School
PEORIA, Ariz. - Peoria Police Chief Art Miller confirmed that a motorcycle officer has died after a single-vehicle crash.
Officer Jason Judd, 52, died after being transported to the hospital. He was with the department for 21 years, and he was a motorcycle officer for 17 years. He was also an Air Force veteran.
Police say the crash happened July 1 at Liberty High School while he was hosting a youth camp. 
Judd was performing a demonstration for the students at the program. The children went back into the building after the demonstration.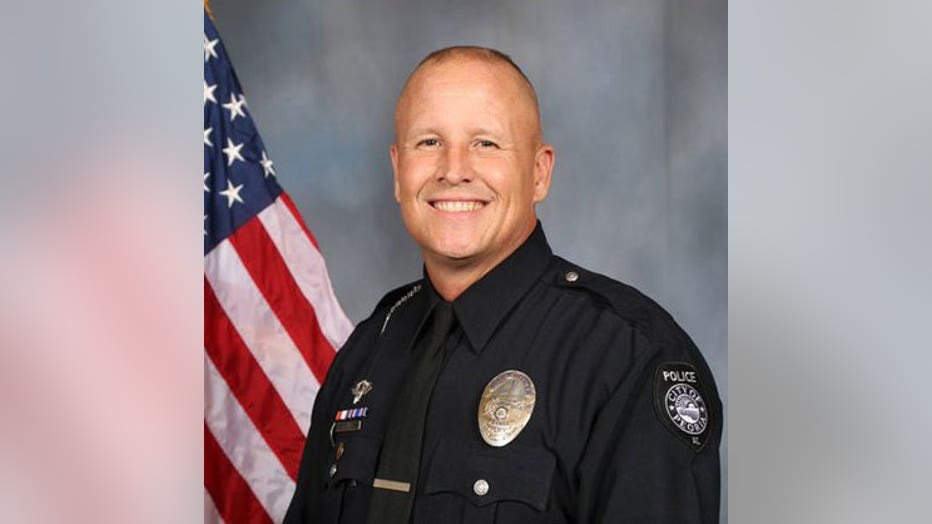 Officer Jason Judd (Peoria Police Department)
When Judd was leaving, his motorcycle came out from under him. However, the department is unsure how this happened.
Glendale Police Department will be taking over the investigation.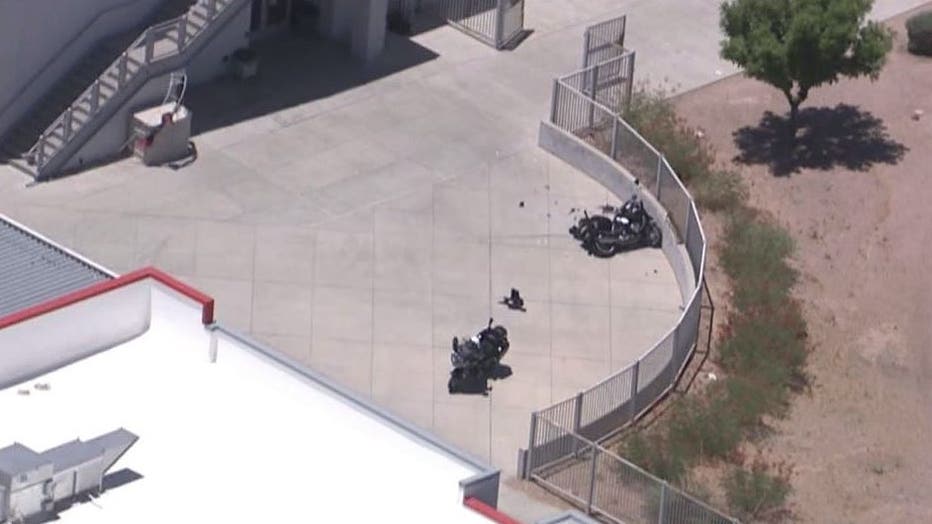 A Community Reacts
A long line of motorcycle officers and police SUVs were seen leaving Honor Health Deer Valley in honor of fallen officer Jason Judd.
The procession lasted miles and eventually ended in downtown Phoenix where they were met with an American flag at half staff, and Phoenix police officers on the side of the road paying their respects.
The community is coming out in full force with messages of condolence and heartbreak.
"Your heart just sinks into your stomach because you know this is a human, this is a family member. And I just immediately said, 'Is it someone's spouse? Is it someone's dad? This is obviously someone's son,'" said Angela Harrolle.
Harrolle is the CEO of the 100 Club, a non-profit providing assistance to the families of first responders who are seriously injured or killed. 
Harrolle says she has already been in contact with the department to assist them and Judd's family.
"We provide immediate financial assistance to the family and what we do is work with the department to complement their efforts and make sure this family is well taken care of so they don't have financial struggles for the immediate [future]," Harrolle said. "We make them a part of our family, and this is just the initial assistance and we stand by them in the days, months and weeks to come."