Phoenix officers shoot suspect accused of opening fire toward police
PHOENIX - Phoenix officers shot a suspect who reportedly fired gunshots toward police at 107th Avenue and Camelback overnight.
Police say they were called to the area for reports of a suspicious person at 11:15 p.m. on June 30.
"The officers were on the scene and contacted a male, and as they were in the midst of that contact, they heard a gunshot in close proximity, which directed their attention," said St. Vincent Cole with the Phoenix Police Department.
Sgt. Cole said officers spotted a second man holding a gun. After being told to drop the weapon, investigators said the suspect fired several rounds in their direction. Officers then fired back.
The suspect fled out of sight and into the neighborhood, but was caught when a resident called 911 to report a man with a gunshot wound.
"Came outside, looked outside, they had the cones, so we obviously can't leave the neighborhood that way. So we go all the way around, and there's big old police bus and cars just blocking all the road off," said Michael Larkham, who lives in the area.
Nearly 12 hours after the police shooting, police investigators were still at the scene collecting evidence.
Police say the person they spoke to initially was not related to the suspect who shot at them, and the investigation is still ongoing. No other injuries were reported.
The suspect, identified as 40-year-old Kristopher John, was hospitalized in stable condition and faces a number of assault charges.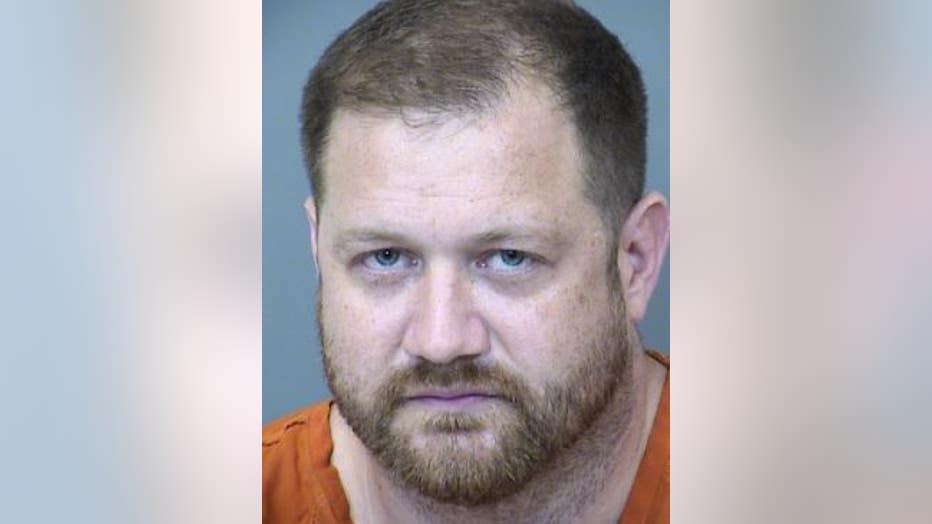 Police shootings in Phoenix already matching total from 2021
So far in 2022, there have been 13 Phoenix Police shootings, and in 10 cases, the person shot by officers was armed with either a gun or knife.
According to police, five suspects have actually opened fire on law enforcement, and there have been five deaths in 2022 following a police shooting.
More crime news