Man who killed GCU student in 2018 hit-and-run crash sentenced to 6 years in prison
PHOENIX - Nearly four years ago, a Grand Canyon University student was killed in a hit-and-run crash. Now, the man believed to be responsible has received his prison sentence.
Adrian Favela was sentenced to six years in prison on March 25 for his role in the crash that killed 21-year-old Taylor White.
On April 8, 2018, White was jogging with a 17-year-old teen in the crosswalk near 31st Avenue and Camelback Road when a white-colored SUV ran a red light and hit White.
"From what we were told by police, they believe a vehicle swerved around another vehicle heading westbound on Camelback and immediately hit Taylor," said Taylor's father, Nate White.
White was pronounced dead at the scene by firefighters. The teen who was with White was not injured.
"No hope of resuscitation, no chance to go to the hospital, no chance to say goodbye," said White's fiance, Sarah Tedeschi, as she, along with other members of White's family, asked for justice at the Maricopa County Superior Court on March 25, 2022.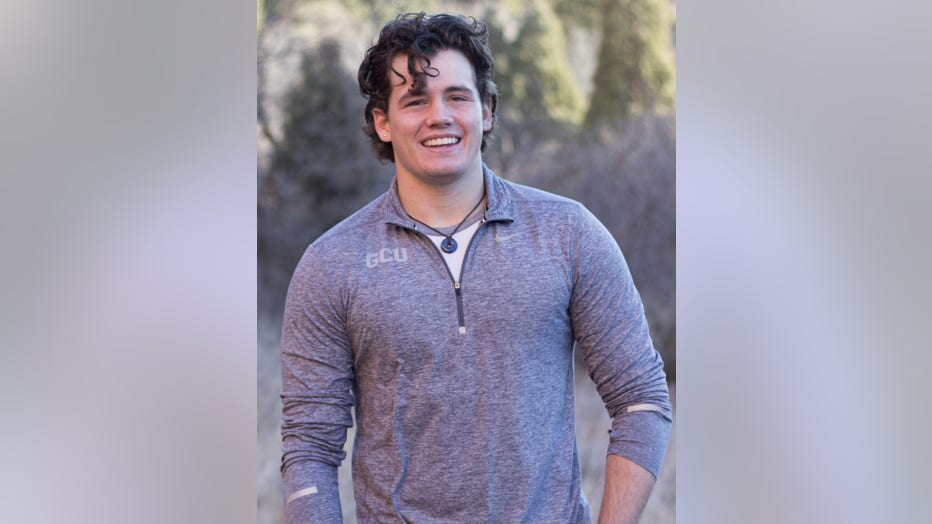 Taylor White (Phoenix Police Department)
Adrian Favela and Barringtina Mathis were arrested in 2021 for their involvement in the case, after Phoenix police accused Favela of being the hit-and-run driver. Favela accepted a plea bargain to a charge of failing to stay at the scene of a crash involving a fatality. Mathis, meanwhile faces charges of tampering with evidence.
The victim's family said the original plea bargain was for a maximum of 12 years in prison, but it was lowered to 8 years without their consent.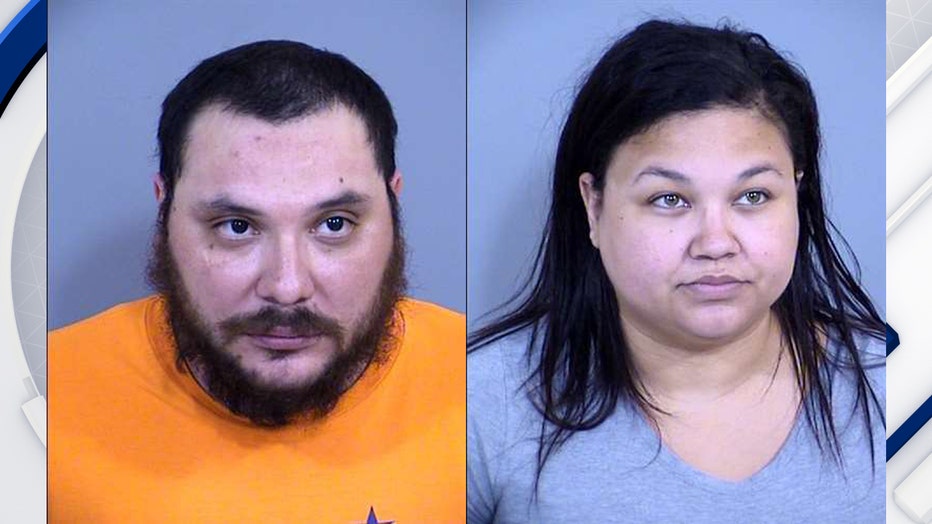 Adrian Favela and Barringtina Mathis
'A future I will never have'
On March 25, White;s family spoke out, during Favela's sentencing hearing, about the trauma they dealt with over the past four years.
"When that car fatally murdered my fiance, it took not only the life and future of the man I love, it also took a piece of my life. A piece I will never get back and will never have," said Tedeschi.
Loved ones argued that Favela would never have come forward if he had not been caught.
"For three years, knowing he was responsible and thinking of them tuckinf their kids in at night and wondering did they ever put themselves in our position? Did they ever consider what this was for us that they continued to hide it?" said White's mother, Angela White.
Favela himself said that he was remorseful, saying the only thing that kept him coming forward was the fear of going to jail and abandoning his young children.
However, the judge said that being scared didn't justify failing to come forward for all of those years.
The defense asked for probation, arguing that jail was not the answer because he needs to take care of his kids.
White's parents expressed gratitude that officers did not give up on the case.
"We'll never get Taylor back," said the victim's father. "It won't bring closure, but it will bring justice, and justice goes a long way."
WATCH: FOX 10 live newscasts
More Arizona headlines
Tune in to FOX 10 Phoenix for the latest news
Get breaking news alerts in the FOX 10 News app. It is FREE! Download for Apple iOS or Android.