Police: Man arrested, accused of killing brother and parents at Phoenix home
PHOENIX - An investigation is underway following a shooting at a home in Phoenix on Aug. 8 that killed three people, in what Phoenix Police officials called a domestic violence incident.
"Just really tragic. Our officers and our community are affected anytime there is violent crime like this," said Phoenix Police Sergeant Mercedes Fortune.
Police officials release new details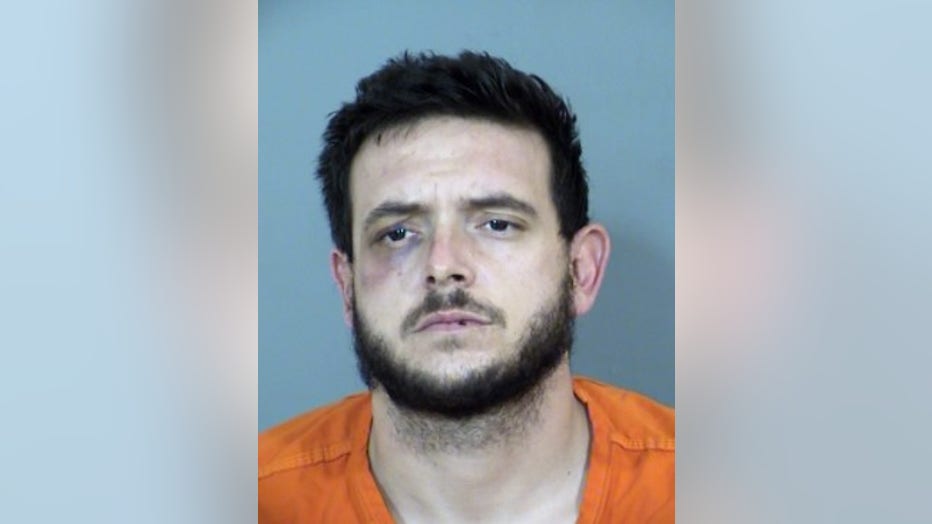 According to police, the incident took place near 32nd Street and Thomas. Investigators say officers responded to a check welfare call. The suspect, identified as 34-year-old Brandon Lujan, admitted in the call that he had harmed his family members. When officers arrived, they knocked on the door of the home but received no answer.
"At some point, the officers forced their way into that residence and did locate three family members: the mom, the dad and the brother of the suspect, and they had all been fatally shot," said Sgt. Fortune.
According to investigators, the three victims have been dead for several hours by the time officers entered the home. The suspect reportedly lived at the home with his family.
The victims have been identified as 63-year-old Lewis Lujan, 56-year-old Irene Lujan, and 30-year-old Mathew Lujan.
"Detectives learned that a fight between the suspect and Mathew escalated to the suspect shooting Mathew," police said in a statement on Monday. "After shooting Mathew, the suspect shot Irene and Lewis Lujan, his parents."
According to police, Brandon admitted in an interview to shooting his brother multiple times. Police also say Brandon claimed both his father and mother lunged at him following the first shooting, so he shot them with his 9mm handgun. He then left the scene and went to the VA hospital for treatment of injuries during the fight.
Police say Brandon told officers he didn't remember what happened, and didn't know what happened to his clothing or the handgun he used. 
Phoenix Police officials also said they responded to a call at the same home on the night of Aug. 7, but detectives still need to look into what the outcome of that call was.
As for the suspect, a judge has ordered him to be held on a $1 million bond. Brandon's next hearing is scheduled for next week
The investigation is ongoing, and on Aug. 11, Phoenix Police announced they found a car that was registered to one of the victims.
Domestic Violence Resources by the Arizona Department of Economic Security
https://des.az.gov/services/basic-needs/domestic-violence/domestic-violence-contracts-directory
Other Top Stories
Tune in to FOX 10 Phoenix for the latest news
Download FOX 10 apps for local breaking news and weather