Rescuer speaks out on long rescue involving four hikers at the Four Peaks area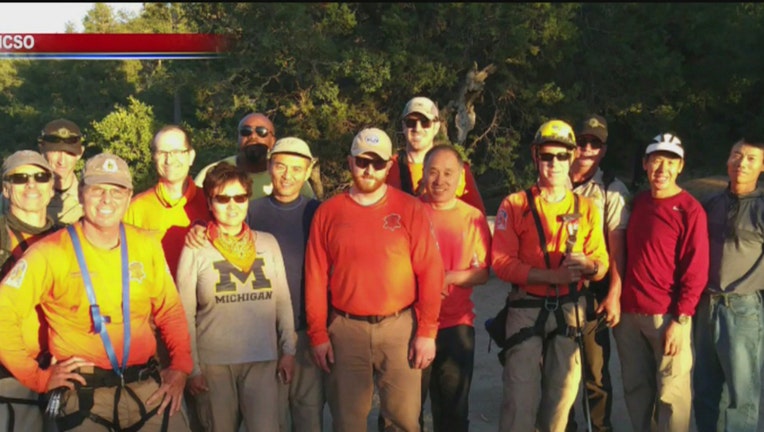 article
PHOENIX (KSAZ) - A member of the crew that rescued five hikers from the Four Peaks area spoke out Tuesday on what it took to get the hikers to safety.
The hikers were reportedly only prepared to be out for the day, but after getting lost, they had to stay overnight in the rugged terrain.
Luckily, all five are OK.
"The trail itself is very difficult," said Spencer Smith with MCSO Rescue Tech. "They actually found themselves off-trail, which is about as rugged terrain as there is in Arizona."
MCSO received a call from a group of five hikers who were list, just before 6:00 a.m. Monday. The group who had planned to hike Four Peaks as a day hike began the hike at 6:30 a.m. Sunday. Later that morning, they went off trail and got lost in between the middle two peaks
"It got dark, they tried to continue down to try and find a trail," said Smith. "They got to kind of a rock outcropping where they couldn't go any further down or get back up."
The MCSO rescue team tried to locate the group by air Monday morning, after they called for help. Once they did, they couldn't land the helicopter because of windy conditions.
"We were afraid to try and do like a drop bag or anything with water because of the rocks that they were on," said Smith. "We didn't want them to try and move and get in a worse position then they were already in. The only way we could get to them was by foot."
When MCSO met up with the group, they were out of food and water. Once all of the hikers were evaluated and ready to hike, they made their way down the mountain with the rescue team, and got back to the trailhead at around 8:00 p.m. Monday.
Everyone was OK, and officials say this group is also very lucky they had cell phone service.