Security incident involving British Airways flight prompts delays at Sky Harbor; FBI investigating
PHOENIX - The FBI is now investigating a security incident at Sky Harbor that delayed dozens of flights Thursday night.
According to a statement from the FBI's Phoenix Field Office, a threat was received at Sky Harbor Airport regarding a British Airways flight from London to Phoenix at around 7 p.m. on March 23.
Special agents with the FBI responded to the plane after it safely landed and determined there was no threat to the aircraft, passengers or crew.
During this time, one of the runways was shut down.
One passenger told FOX 10 that the pilot told everyone to remain seated with their seatbelts on, and none of the travelers were made aware of any kind of threat.
Eventually, the runway reopened, and other flights began taking off shortly after 8 p.m.
Meanwhile, FBI officials say they are investigating the incident.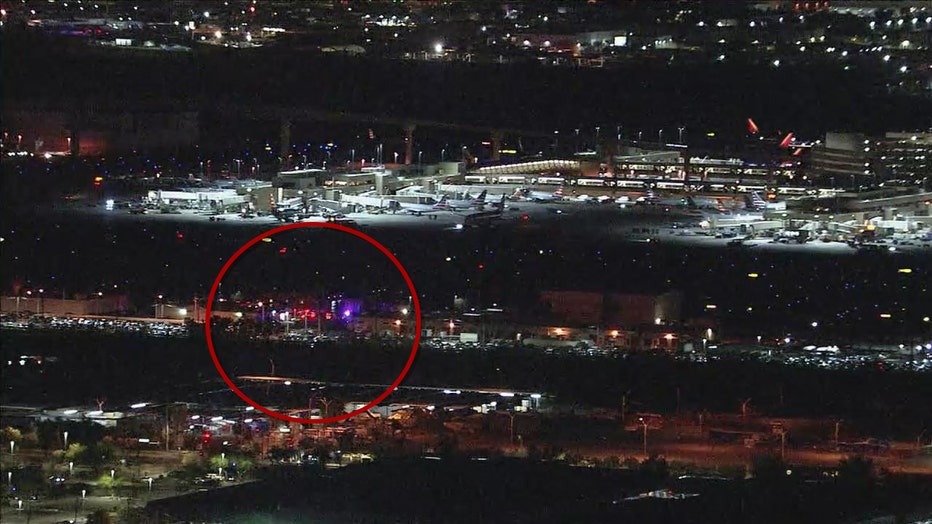 A screengrab of video taken by SkyFOX that shows a police presence in the area of Sky Harbor Airport.