Phoenix man accused of killing woman in Apache Junction along Old West Highway
APACHE JUNCTION, Ariz. - The Apache Junction Police Department has made an arrest after a 28-year-old woman was killed in a shooting on May 1.
The shooting happened along Old West Highway and Colt Road, the department said in a tweet.
The woman, identified as Maria Guadalupe Godinez Ramirez, was found in a car by officers after they responded once the 911 dispatcher heard gunshots over the phone, said AJPD spokesperson Al Bravo.
"The victim had multiple gunshot wounds and was hospitalized in critical condition," Bravo said.
Ramirez later died in surgery, according to Lt. Daniel Saldana with the Apache Junction Police Department.
Suspect arrested in California
Apache Junction police announced that a 34-year-old man named Ulises Peraza was arrested in Los Angeles in connection to Ramirez's murder on May 4.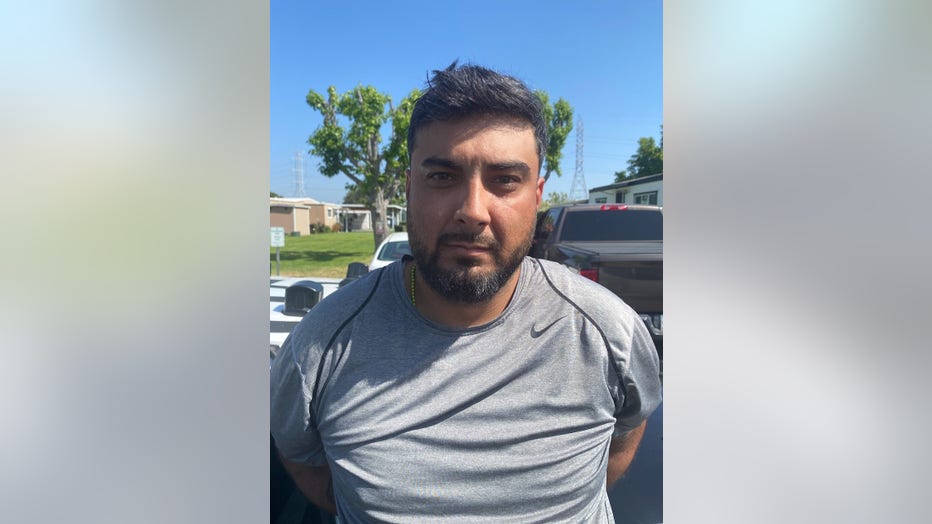 Peraza, who lives in the Phoenix area, reportedly had been in a relationship with the victim. An investigation revealed that the woman had filed a restraining order against him back in December 2021 after she "began to fear for her life."
Detectives working with the U.S. Marshals Service tracked Peraza down after witnesses allegedly saw his vehicle leaving the scene of the shooting. Peraza was reportedly still in the same vehicle spotted at the crime scene when he was found in the Los Angeles area.
Family members of victim speak out
Ramirez was just 28 years old when she was shot and killed. Now, the family must learn to move forward without a loved one.
"She was very loving," said Ramirez's stepdaughter, Larisa Olivas. "She was very caring. She had a lot of friends. A lot of friends. She was all about friends, and everywhere she was, she would make a new friend."
Family members were shocked at what happened.
"I never imagined [Peraza] was capable of doing something like this," said the victim's brother, Estaban Godinez, in Spanish. "My sister never said much about him to me. Like, he's back or he is harassing me, or she put any restraints against him. I never knew any of that." 
The investigation is still ongoing. Anyone with information is asked to contact Apache Junction police at 480-982-8260.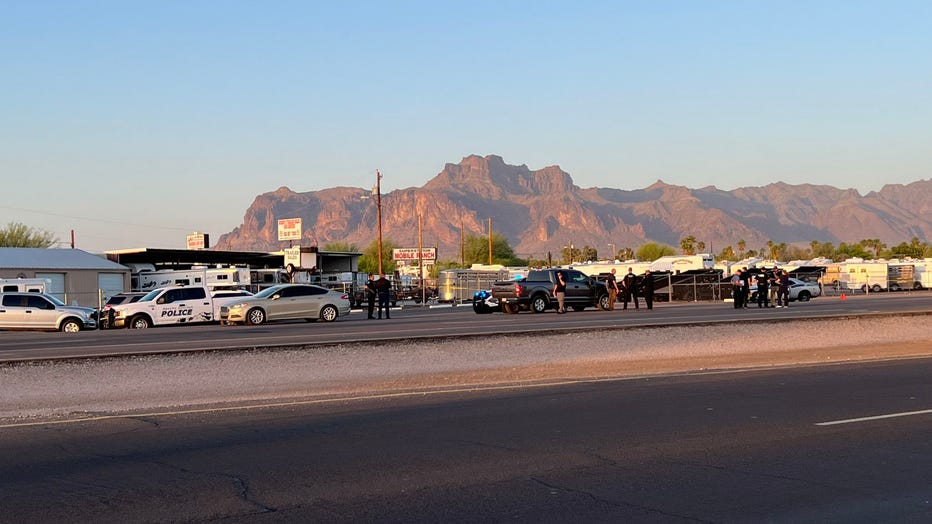 Shooting scene in Apache Junction on May 1, 2022. Photo courtesy of the Apache Junction Police Department
Related Stories:
Tune in to FOX 10 Phoenix for the latest news: