Shooting at Phoenix party leaves man dead, 5 others injured; suspect arrested
PHOENIX - An investigation is underway after a man was killed and five others were injured during a shooting at a party near 46th Street and McDowell Road early Sunday morning, Phoenix police confirmed.
Officers described a "chaotic scene" after they responded to the shooting call at an east Phoenix home just after 2 a.m. on Aug. 14.
Police said three men, a woman, and a teen girl were found shot, and the suspect had suffered a "laceration" wound. 
One of the victims, 43-year-old Carlos Santos-Noriega, died from his injuries.
The teen girl is in life-threatening condition, and the other four are expected to survive.
An investigation revealed that a fight had broken out between two men at the party, which escalated into the shooting.
"During the fight, one of the involved males pulled out a gun and shot multiple times into the crowd as he was attempting to run away," police said in a statement.
Witnesses were able to hold the accused shooter down until police came, and he was arrested. He was described as a man in his late teens.
"Two separate times we heard banging, we were pretty much in a deep sleep, but it woke us up,"  a neighbor said. "I asked what happened, if the gentleman on the ground was shot, and he said that they were just having a family party and some guy showed up, and a fight broke out, and the guy started shooting."
Police say the suspect is 18-year-old Bryan Sapon-Deleon. He was booked into the Maricopa County Jail on Aug. 16 on suspicion of first-degree murder and several felony counts of aggravated assault.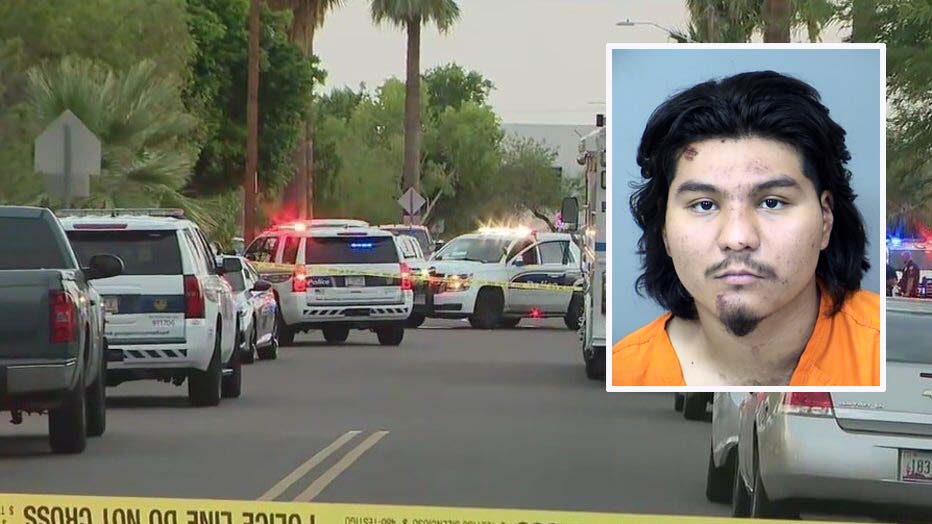 Bryan Sapon-Deleon, 18, was arrested in connection to a shooting at a party in Phoenix that left a man dead and five others injured.