Shots fired during Glendale drive-by shooting narrowly miss teen: police
GLENDALE, Ariz. - Police are investigating a drive-by shooting that nearly injured children in Glendale.
Glendale Police say a black BMW drove past a group of men at Delicias Park, located near 51st and Northern Avenues, just before 4 p.m. on Feb. 10 and opened fire.
Several of the men in the group returned fire at the suspects before getting into a white Honda Accord and leaving the scene.
Some stray bullets nearly hit children in nearby homes and the evidence of the gunfight remain in the Glendale neighborhood nearly two weeks later.
John Rodriguez says his 3-year-old son was sitting on the couch watching TV when a bullet came through the wall hitting the back of the couch. Thankfully it missed his son, but has changed how he feels in his home.
"It was shocking. I was scared," he said. "It feels not secure no more, it's always been peaceful."
Next door to Rodriguez, another home with bullet holes and a 15-year-old teenager who was nearly hit by gunfire. His family showed pictures of the bullet that went whizzing over his head.
Now, David Huerta says the neighborhood is shaken. "I have a child too. Any of us could have been hit," the neighbor said.
The community is hoping police catch the people who came to their neighborhood park where families play and started a gunfight.
If you have any information on the incident, you're asked to call Silent Witness at 480-WITNESS, or 480-TESTIGO for Spanish.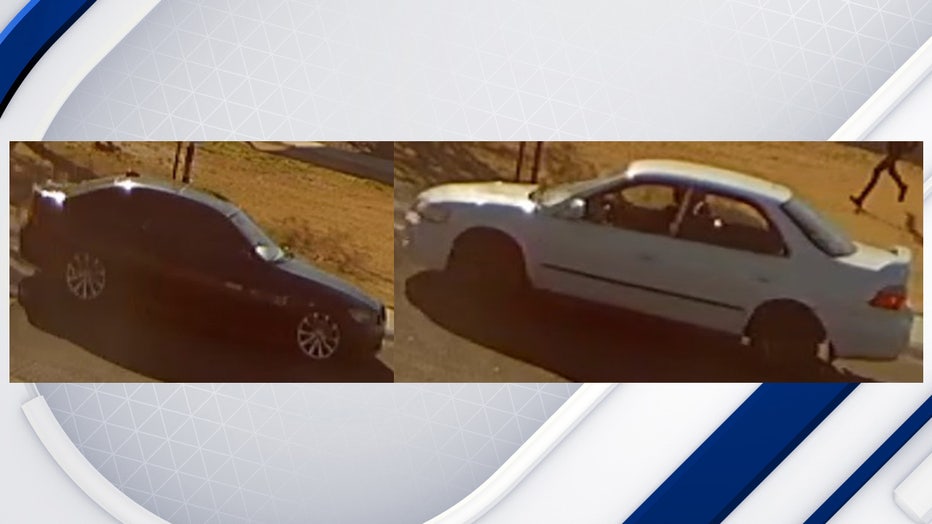 Police say suspects in a Black BMW opened fire on a group of men who were at a Glendale park. The victims returned fire and got into a white Honda Accord.
More Arizona crime news
Tune in to FOX 10 Phoenix for the latest news: