Teams of people make gameday at State Farm Stadium possible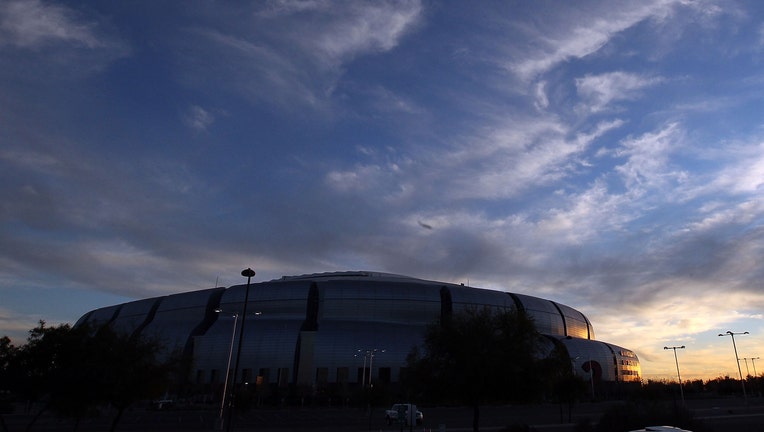 article
GLENDALE, Ariz. (KSAZ) -- It's been a tough season for the Arizona Cardinals, but the team's loyal fanbase is one of the best in the NFL.
As for the Cards, they always want to deliver for the loyal fans, no matter what, and there's a lot more goes in to preparing State Farm Stadium for gameday than one might think.
"It's a live organism," said Andy Levi. "You've got to completely dedicate the way you would a newborn or member of your family. We always joke this field is an extension of our family. We'll come in on our days off and look at it or check on it when we don't need to be here."
"I knew at a young age this is what I wanted to do, just really taking advantage of the opportunities I had," said Levi. "I started at 15 just pushing the mower, I knew I wanted to work in this field."
Levi has been taking care of the Cardinals field for almost two decades. Around the organization, Levi's got another name
"That's been around for a while, that's one that kind of goes around our profession is the 'Sod God'," said Levi. "It's definitely not self-given."
While he might shy away from it, the name illustrates just how important the field is to Levi, the team, and the fans
"We take a lot of pride in knowing that we need to make this the best we can," said Levi. "A lot of people are paying attention. There's a lot at stake that goes along on this field, we take that very seriously."
Nearly 70,000 people get to see Levi's work of art in person every week, and many more on television.
"The entire world is going to be watching," said Levi. "My son has a joke that when we have a national game, he says 'Don't become a meme today dad.'"
The work is continuous throughout the season, and often comes home, and while the Arizona Cardinals put their practice work in throughout the week, the craft and culinary team run through their own drills, inside State farm Stadium.
"They get them distributed into each location. They're down there, they write it up, They need x here, y here, z here. They got the playbook down there, and they bring it up, boom," said Mike Stevenson.
Stocking around 100 concession stands is no easy task. About 12 to 1,500 workers make sure the red sea is full. Stevenson has been helping to keep the hungry happy since the stadium opened.
"On a gameday for Sunday, we would sell probably around 10,000 hot dogs, another 1,500 to 2,000 hamburgers, 1,500 fries, another 2,500 chicken strips and fries. Package beer, we sell about 40,000 to 45,000 units," said Stevenson. "It's a big part of the fan experience, they want to come in and enjoy the game obviously, but they want to get a beverage, get something to eat, a souvenir, whatever it is, and that's a big part of the gameday experience,"
It's not all food and games. While the field gets brought in to the stadium on Friday, Game Entertainment Senior Director and his crew run through the sights and sounds fans will hear on Sundays. From the "Sod God" to the suds to the sounds, the team behind the team with the Arizona Cardinals are always making plays on Sunday.
Every game at State Farm Stadium in Glendale has been considered a sell out since it opened in 2006, including pre-season and postseason. That's more than 130 consecutive sell outs.