Waiting for justice: Why a man accused of killing a teen on Christmas could be incompetent to stand trial
PHOENIX - The case of a murdered 18-year-old is at a standstill in court as the accused killer may not be competent to stand trial.
The complex process has drained the victim's family.
For Monique Cardiel, every day is a fight for hope, patience, and most of all, justice. All she can do is rely on the criminal justice system.
"There isn't anything I can do to push this along or to get him justice on my own," she said. "It's terrifying."
Her firstborn Tyler Cardiel was 18 and walking home from his job at the Circle K near 83rd Avenue and Indian School Road in Phoenix.
He worked the overnight shift on Christmas Eve 2020.
"That night my son was feeding homeless people, giving them Polar Pop drinks. He was helping them, so I just think that it's ironic that that whole night he was wishing them Merry Christmas and feeding them just to be murdered by one," Monique said.
Police say a homeless man named Timothy Bell shot and killed Tyler that Christmas morning. Investigators pointed to surveillance footage from the Circle K showing Bell in and out of the store during Tyler's shift.
Police say DNA found on the suspect's clothing left at the scene would later match Bell.
Weeks later, investigators found Bell with a gunshot wound to the head. He survived and was arrested for multiple charges including first-degree murder.
Court records say Bell admitted to shooting someone because of his rage for being homeless.
Is the suspect competent?
A little more than two years later, Maricopa County prosecutors are seeking the death penalty for Bell who has yet to stand trial.
"I'm just giving the court heads up we're going to make the argument because my client suffered a gunshot wound to the head and this may involve medical analysis," Bell's defense team said on Nov. 17, 2022.
His team filed a notice of incompetency last October motioning for the court to determine if the 32-year-old is fit to proceed with trial. It's known as rule 11.
"I did not ask to be a participant in the rule 11 process. I filed a motion that my client is not competent and provided support," Bell's lawyer said on Feb. 17, 2023.
The judge asks, "What's your basis for the ruling that the defendant is not competent?"
"He was evaluated by two experts," his defense replies.
The judge says, "What are you referring to? You're citing to a rule. You're citing to rule 11 because that's the process we use to determine competency."
Under rule 11, the court appoints two doctors to psychologically evaluate the defendant. In this case, court filings say a psychiatrist and psychologist evaluated Bell to determine his competency.
Tyler Cardiel (left) Timothy Bell (right)
Mental illness, disability, defect?
Russ Richelsoph is a criminal defense attorney with nearly 25 years of experience. He's not associated with the state's case against Bell.
Under the Sixth Amendment of the U.S. Constitution, anyone charged with a crime has a right to a fair trial, but for a trial to be "fair," the defendant must be able to participate in their defense meaningfully.
"Does this defendant have a mental illness, defect or disability that affects their ability to communicate with their attorney, understand their constitutional right and understand the nature of the proceedings?" Richelsoph remarked.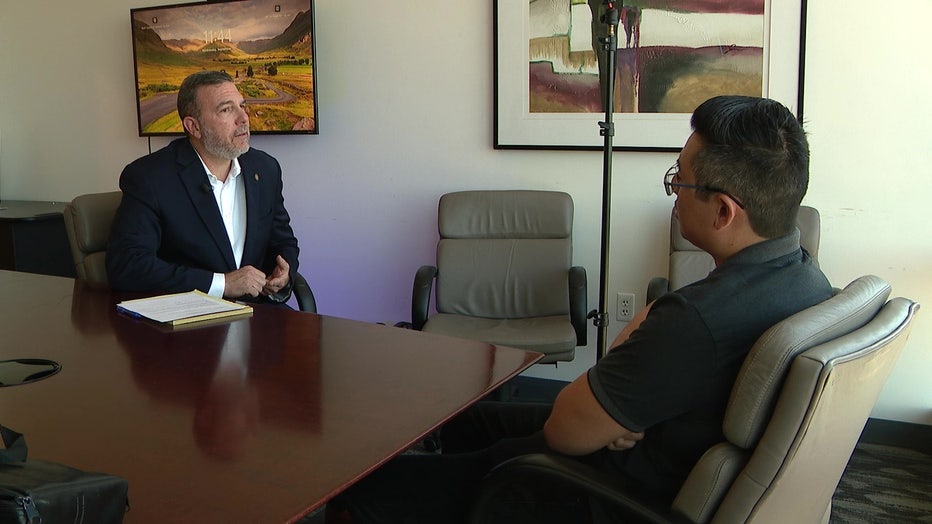 Russ Richelsoph, criminal defense attorney (left)
Bell's attorneys say his self-inflicted gunshot to the head resulted in a missing eye and seizures. For months, the prosecution and defense went back and forth regarding the appointment of a third doctor.
"We essentially have two doctors that have been appointed, that from my perspective, do not have the necessary qualifications to conduct a rule 11 evaluation in a case that involves an organic brain injury," Bell's defense said on Feb. 17, 2023.
The state recommended a neuropsychologist to determine Bell's competency. The defense nominated a neurologist of their choosing, Dr. Pamela Blake, claiming she was more qualified to evaluate the defendant.
In June, the court ordered Dr. Blake to serve as an additional expert, and she submitted her report by August.
"I would like to point out that the doctor's recommending a neuropsychological evaluation which is what the state had requested at the beginning," the state prosecutor said on Aug. 31, 2023.
Three doctors, another recommendation, but still, no determination on whether the man accused of murdering Tyler is competent.
What could happen?
Jason Frizzell is a licensed psychologist and assistant professor at Arizona State who says neuropsychological evaluation will be crucial.
"Usually, those types of evaluations are more focused on a specific element of pathology or strengths and weaknesses of an individual based on what types of injury they might have had," he explained.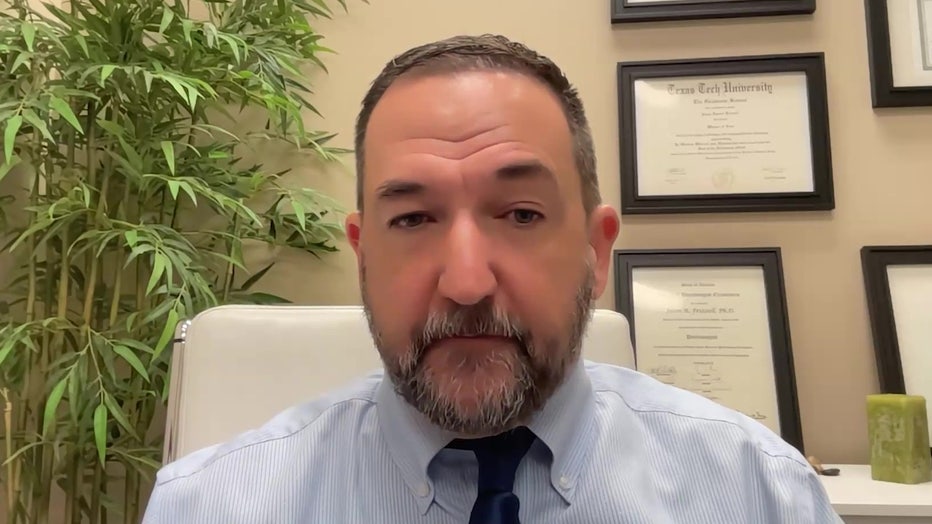 Jason Frizzell, a licensed psychologist and assistant professor at Arizona State
A recent court hearing revealed that Dr. Blake's report says it's possible that Bell sustained damage to the frontal lobe of the brain.
What is the importance of the frontal lobe?
"So the frontal lobe is considered to be the executive functioning area of the brain, where things like impulse control, advanced level of thought, decision making, attention span, those sorts of functions are centered in," Frizzell said.
Richelsoph, the criminal defense attorney we interviewed, says he has experience with these types of cases involving this type of injury.
"In my experience, when dealing with organic brain issues, it's more likely that a person will be found not competent. It's also more likely that they'll be found not restorable," he said.
'Is that restorable?'
"Honestly what I'm scared about is yes, they can be restored. But, can he be restored because their argument is the physical damage to his brain? Is that restorable?" Tyler's mom said.
If a defendant is determined to be incompetent, and not restorable, that doesn't lead to freedom.
They may meet the criteria for civil commitment. Prosecutors would have to file a petition to have the defendant kept in the custody of a mental health facility.
As court hearings continue, Monique waits for justice, imagining what her son's life would have been.
It leaves her wondering "what if?"
"Every day I wonder what he would be doing right now. Would he have gotten his truck? Would he still be working at Circle K? Would he still be living at home with us? Would he be in college? These are things you just think of every day because you don't know. You don't know what he would be like," Monique said.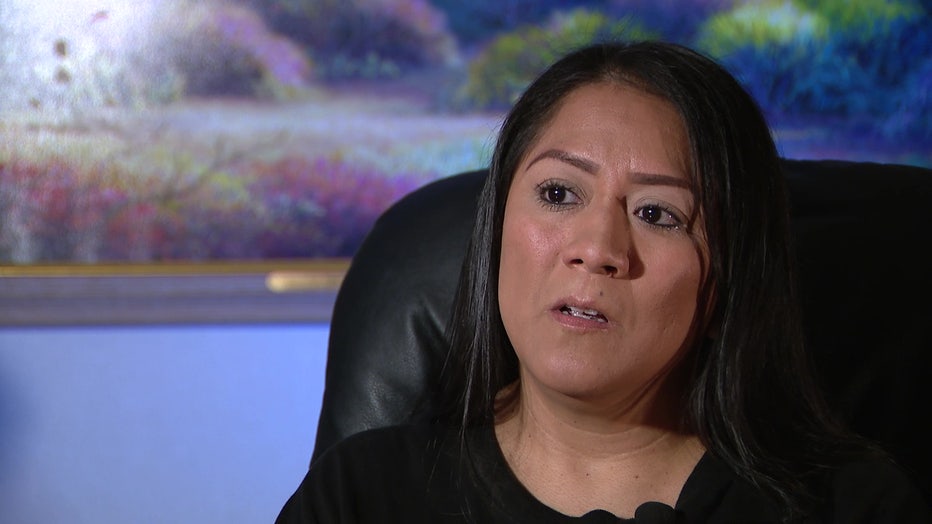 Monique Cardiel, Tyler's mother
What's next
The request to appoint a neuropsychologist in the case has been made.
The Maricopa County Attorney's Office says that multiple experts are hired in capital cases like this one, which can cause such a wait, even without the issue of competency.
Bell's trial is currently scheduled for December 2023.