Widow of fallen MCSO lieutenant Chad Brackman opens up about her losses
PHOENIX - It's been nearly three weeks since MCSO Lieutenant Chad Brackman was hit and killed by the driver of an SUV in Scottsdale.
On Nov. 10, Lt. Brackman was working traffic control while off-duty near the intersection of Pima and McDowell Roads in Scottsdale when he was struck and killed by the SUV.
Since the tragedy, so many people impacted by Lt. Brackman paid their respects, saying a final goodbye at his funeral in Mesa.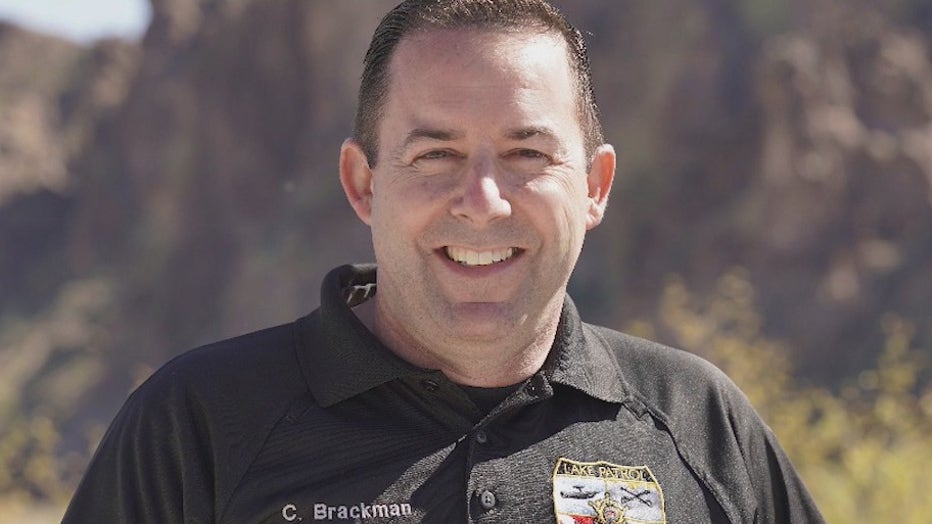 Maricopa County Sheriff's Lt. Chad Brackman
Melissa Brackman opens up about her deep love for Lt. Brackman
On Nov. 29, we spoke with Lt. Brackman's family.
"You could tell that he just thrived off of helping other people, serving other people, and it was hard not to want to be with someone like that," said Melissa Brackman, who dated Chad for six months before they got married in 2015.
Melissa says Chad was proud to raise his son, daughter and two stepsons. She also shared a tearful speech during his funeral, saying she will dedicate her life to serving others like the 22-year MCSO veteran did.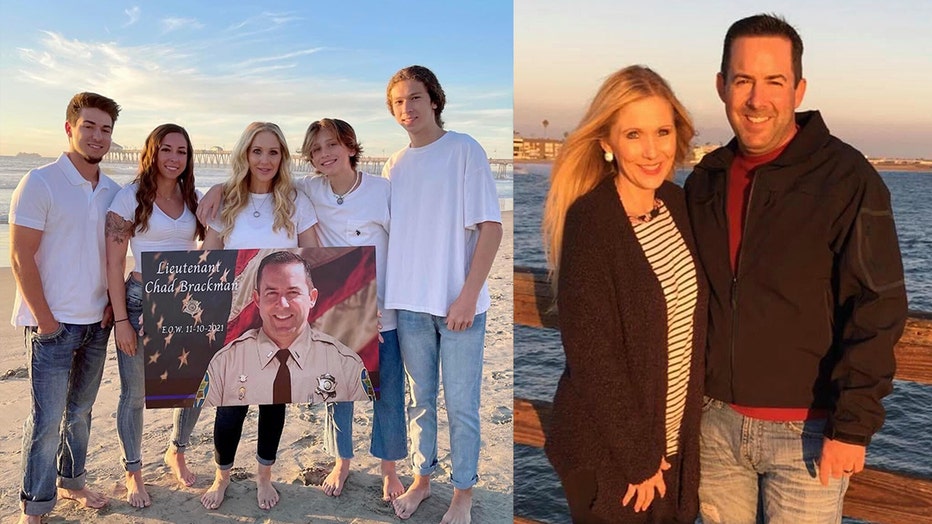 Fallen Maricopa County Sheriff's Lieutenant Chad Brackman with his family. Photos courtesy of Melissa Brackman
For Melissa, it was tragedy once again
The death of Lt. Brackman marks the second time Melissa is experiencing tragedy. Including Lt. Brackman, Melissa has lost two husbands in her lifetime.
In early November of 2003, Melissa's first husband, Scott Ponder, was murdered by a convicted serial killer in a South Carolina motorcycle shop.
According to a 2018 report from the Associated Press, Ponder, along with Ponder's mother and two others, were killed because the suspect, since identified as Todd Kohlhepp, thought they were making fun of him. Kohlhepp is serving life behind bars a number of killings, including Ponder's.
18 years later her first husband's death, Melissa is now coping with the loss of her second husband.
"In my heart, I really believe it was not gonna be solved until I had Chad in my life," Melissa said. She says he knew the challenge law enforcement faced – holding her hand the moment she learned justice was coming.
She added, "He was my husband and so he knew how important it was to me and how life-changing it was gonna be for us as well."
Melissa shared her experience on her personal blog "Surviving Life After Tragedy." Now, she wants to do more for new widows struggling with a life transition.
"I mean it's simple things, like how to go file for social security, how to make sure life insurance is in place. It's just so much that people just don't realize," Melissa said.
Melissa says she will never regret this love.
"Knowing what I know now, I would do it all over again, even if I knew I was gonna lose him because I was able to experience something not a lot of people get, and I got it a second time and I learned so much from him," said Melissa. "This is a huge loss not only for me, but for this entire community, and I think everyone saw how law enforcement came together to honor somebody because he was that loved, that respected, and it was an honor for me to be his wife."
To Skylar Brackman, Lt. Chad Brackman is simply – dad. Through countless ride alongs with him, Skylar knows her father loved to serve.
"He's very giving," she said. "He loved his job, he always looked forward to going to work."
Donate to MCSO Lt. Chad Brackman's family, other families of fallen law enforcement
https://mcsomemorialfund.org/end-of-watch
Other Arizona Top Stories
Tune in to FOX 10 Phoenix for the latest news