Woman found dead in Navajo County after car was swept away in floodwater
NAVAJO COUNTY, Ariz. - Officials with the Navajo County Sheriff's Office say a 64-year-old woman has been found dead, after a car was swept away by floodwater on Mar. 22.
In a statement, officials with NCSO said their dispatch center received a call of a vehicle being swept off a dirt road by floodwater at around 10:48 a.m. on Mar. 23.
"A local couple was traveling on Hutch Road approximately 16 miles west of State Route 377," read a portion of the statement.
Officials note that the person who made the call was the husband of the woman who was found dead.
"The husband reported that on March 22, 2023, during the nighttime hours, he and his wife were in a Jeep, crossing a wash known as 'Seymour's Crossing.' The husband reported that the swift-moving water swept the Jeep from the dirt roadway and began to push the vehicle downstream where it came to rest," read a portion of the statement.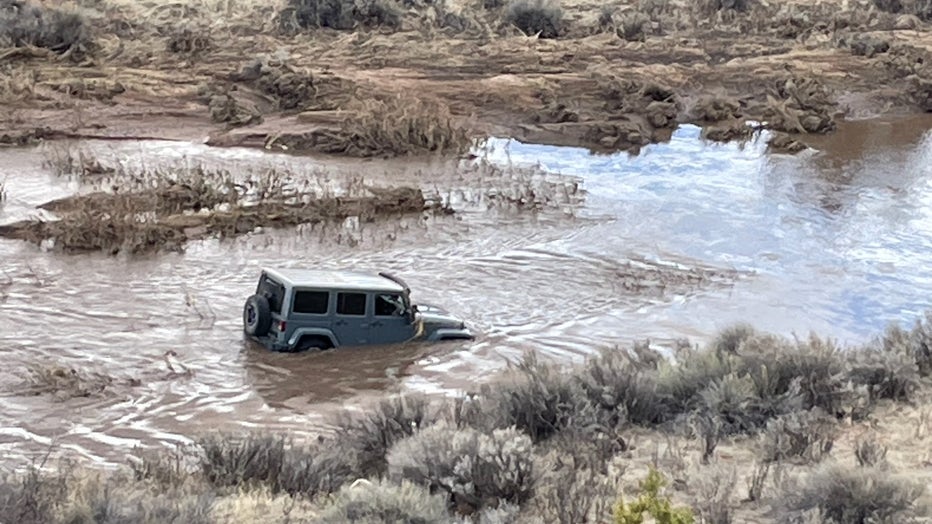 The Jeep that was swept away. (Courtesy: Navajo County Sheriff's Office)
The couple, according to officials, crawled out of the car an hour aft the car was pushed downstream, and they were able to get out of the water.
"During their attempt to seek assistance, the couple was separated in the dark. The husband was found by local citizens and was taken to safety," read a portion of the statement.
A search involving NCSO and a number of other agencies was organized on Mar. 23, according to officials with NCSO. The woman's body was eventually found about half a mile downstream from the car, and about 200 feet from the water.
An investigation is ongoing. Officials with NCSO did not release the woman's identity.
This is not the only fatality involving flooding in Arizona. We also reported on another incident where a couple was found dead near Payson. In that incident, the two were identified as 85-year-old Phon Sutton and 72-year-old Dara Sutton.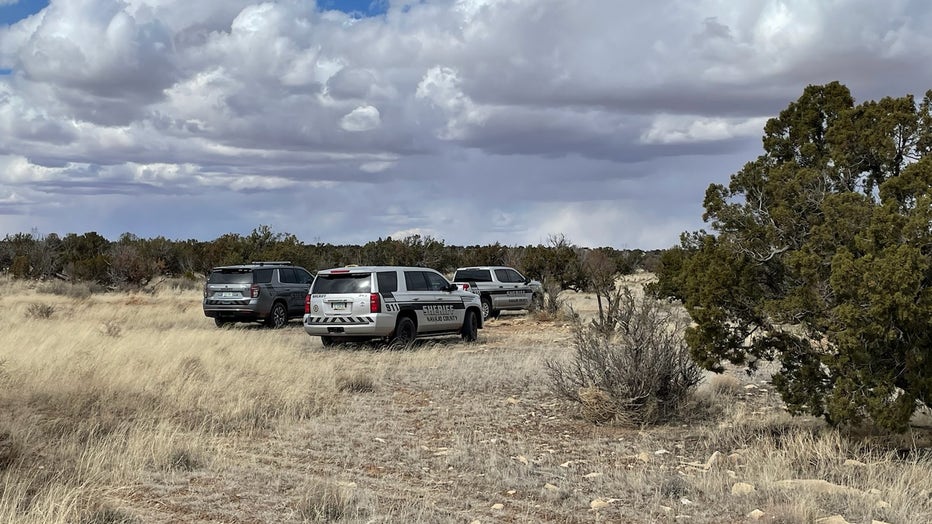 Patrol cars at the scene of a search for a woman who was later found dead in Navajo County. (Courtesy: Navajo County Sheriff's Office)