Yavapai deputies seek arson suspect after trailer fire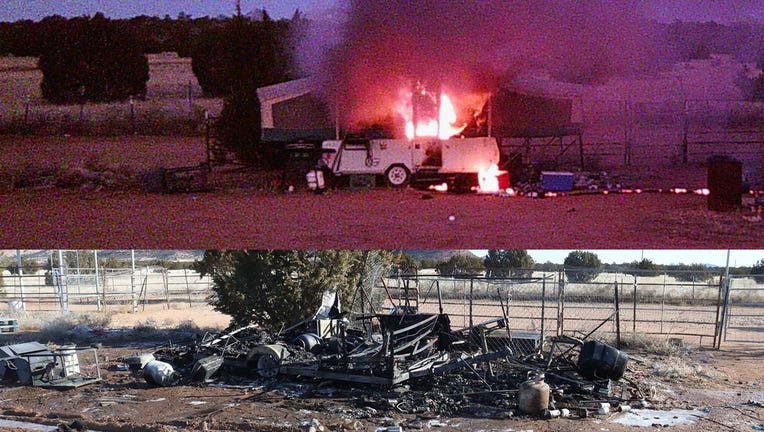 article
SELIGMAN, Ariz. - The Yavapai County Sheriff's Office is still looking for answers after a trailer was destroyed in a fire last month.
The alleged arson happened on Feb. 9 in the Bridge Canyon area of Seligman.
Deputies found the travel trailer engulfed in flames and was a total loss.
"After further investigation, YCSO Detectives determined that the fire was intentionally set and are seeking any information to assist with the investigation," officials said.
The sheriff's office is now offering a $300 reward for information leading to a suspect's arrest.
Anyone with information is asked to contact Yavapai Silent Witness.
More Arizona headlines