Phoenix Suns' Cam Johnson to return on Jan. 19 vs. Nets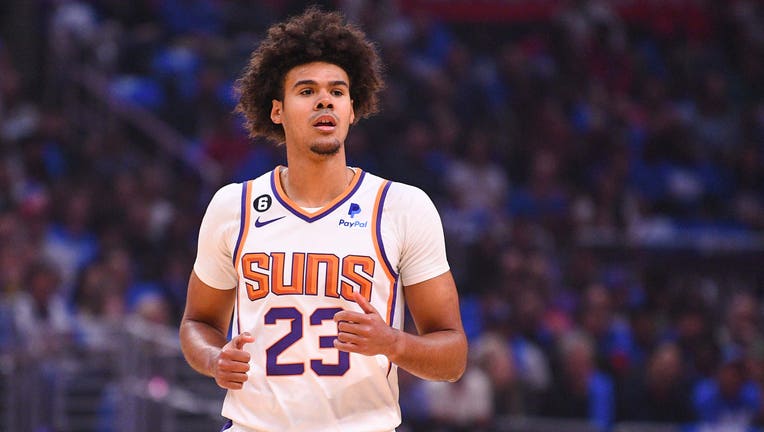 article
PHOENIX - The Phoenix Suns say forward Cam Johnson will return to the court Thursday after being sidelined since November with a knee injury.
Johnson was averaging 13 points per game in his first season as a starter, but tore the meniscus in his right knee against the Portland Trail Blazers on Nov. 4 and has missed more than two months.
The injury-depleted Suns have struggled as of late, losing nine of their last 10 games and falling to 12th place in the Western Conference. 
The Suns lost to the Grizzlies on Monday, playing without starters Chris Paul and Devin Booker. Paul has missed five straight games with a right hip injury. Booker has not played since Christmas Day because of a groin injury.
Phoenix has seven of its next eight games at home, a stretch that might decide whether the team can salvage its season. The Suns made the NBA Finals two years ago before losing to the Bucks and won a franchise-record 64 games during the regular season last year.
The Associated Press (AP) contributed to this report.