2 bodies found inside SUV on MC 85 near Goodyear
GOODYEAR, Ariz. - The Maricopa County Sheriff's Office is investigating after two bodies were found in an SUV near Goodyear.
Deputies say they responded to reports of a "suspicious vehicle" on MC 85 near Cotton Lane on Friday afternoon.
Once at the scene, deputies found a white Ford Expedition with what appeared to be bullet holes in it, parked on the shoulder.
Two people were found dead inside. They were identified as 54-year-old Jorge Guadalupe Rodriguez-Leyva and 48-year-old Violeta Amado-Correa.
MCSO said there are no outstanding suspects in this case.
No further details were released.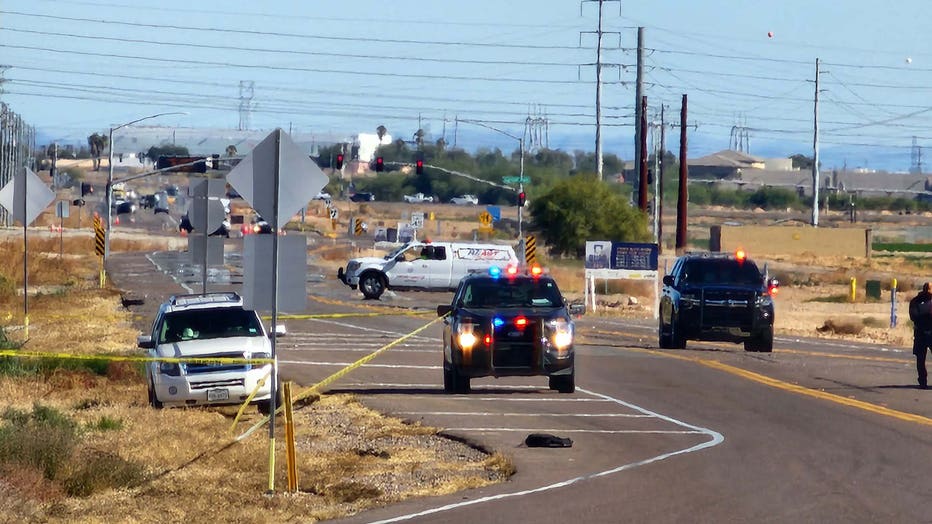 The scene of a death investigation in the west Valley.
More Arizona headlines