2022 Election: Arrest made in connection to burglary at Katie Hobbs' Phoenix campaign office
PHOENIX - Arizona has seen yet another twist in the campaign to become the state's next governor, as police are investigating a break-in that happened at the campaign headquarters of the Democratic gubernatorial candidate, Katie Hobbs.
The incident happened with just days left before Election Day.
Live Updates
November 2
According to an official with Immigration and Customs Enforcement, Mota is accused of violating immigration rules because he failed to maintain a status as a registered student at an academic institution.
Mota, according to the official, is a citizen of Portugal, and came to the attention of ICE after his arrest. Mota reportedly made bond before a detainer was issued. 
October 27
Police say an arrest has been made in connection to a burglary at Democratic gubernatorial candidate Katie Hobbs' campaign headquarters in Phoenix.
Officials say an officer saw one of the surveillance video images on a news story, and recognized the suspect as a man who had been arrested earlier in the day for an unrelated burglary.
The suspect, identified as 32-year-old Daniel Mota Dos Reis, was still in jail but was set to be released soon. Police contacted the jail and were able to re-arrest Dos Reis.
"Detectives later learned Dos Reis had the previously stolen property with him at the time he was originally arrested," police said. "The recovered stolen items were returned to the victims."
Dos Reis was booked into jail and is accused of third-degree burglary. Police say they have yet to determine a motive.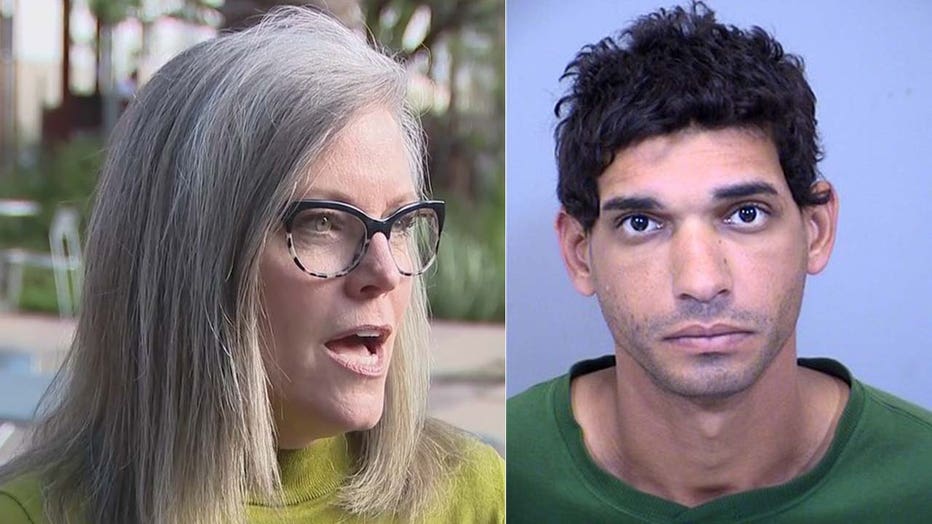 Daniel Mota Dos Reis, 32, is accused of breaking into Katie Hobbs' campaign headquarters in Phoenix.
In a statement, campaign officials thanked Phoenix Police officials for having :acted so quickly to arrest a suspect."
"We will continue to cooperate with law enforcement as this investigation unfolds," read a portion of the statement.
Hobbs, however, refused to comment on the arrest when asked about it during a campaign event on abortion rights.
During a news conference held in the afternoon hours, Hobbs' opponent, Kari Lake, accused Hobbs of falsely blaming the Lake campaign for the break-in.
"Late in the game, 13 days out, desperate campaign, because theyre falling like a rock in the polls again," said Lake.
October 26
According to a statement released by Phoenix Police Sergeant Phil Krynsky today, officers responded to Virginia and Central Avenues on Oct. 25 for reports of a burglary.
Once at the scene, police learned that a man had broken into the building the night before and stolen multiple items.
"The officers were shown an image of the building's surveillance footage and saw an unknown man leaving the office building just before 7 p.m. on the evening of October 24th," police said. "The officers collected evidence from the scene and were told they would be provided a copy of the video surveillance at a later time."
Read More Election Stories