3 suspects sought in armed robbery near ASU Tempe campus
TEMPE, Ariz. - Police are looking for three suspects after a person was robbed at gunpoint near Arizona State University in Tempe.
ASU Police say the incident happened just before 10:30 p.m. on Jan. 22 near University Towers, located near 5th Street and Forest Avenue.
Three black males wearing masks and dark clothing reportedly got out of a black SUV, approached the victim, and pulled out a gun before leaving with the victim's phone, wallet, and AirPods.
After the robbery, police say the suspects got back into the SUV and fled northbound on Forest Avenue.
Police said a similar incident happened on Mill Avenue just before this armed robbery.
If you have any information, you're asked to call police at 480-965-3456.
More Arizona headlines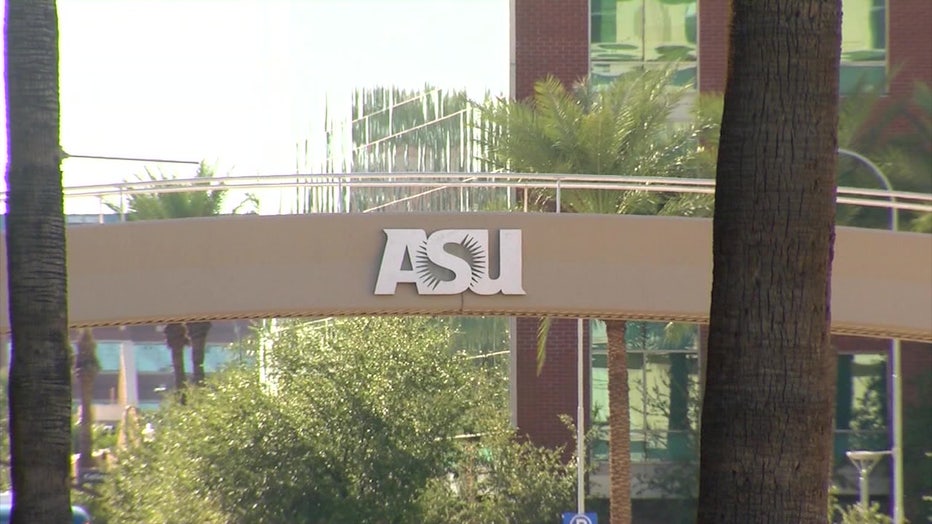 ASU Logo over a pedestrian bridge at the school's campus in Tempe.