7 Estrella Jail inmates hospitalized after apparent overdoses: MCSO
PHOENIX - Seven inmates from Estrella Jail in Phoenix were taken to the hospital after they appeared to have overdosed on an unknown substance, according to the Maricopa County Sheriff's Office.
First responders were originally called at 10:30 a.m. after facility staff requested that three female inmates be medically evaluated.
Firefighters said that the women had an "altered mental status," and they treated the three with advanced life support measures.
The Maricopa County Sheriff's Office later reported that a total of seven inmates were hospitalized and that all of them were alert and breathing. The inmates are expected to recover.
"Early indications point towards the likelihood of drug overdose," MCSO said. "It is yet to be determined how the drugs were acquired and distributed."
Friday wasn't the first instance of drugs making their way inside with inmates.
Over the last few weeks, MCSO detention officers seized more than 440 pills suspected to be fentanyl and other drug paraphernalia during the booking process at intake, and transfer as well as release facilities and jails.
Last weekend, MCSO says another seizure happened with a newly-booked inmate who was transferred to the Watkins Jail. During a strip search prior to housing the inmate, officers found 100 blue pills suspected to be fenanyl.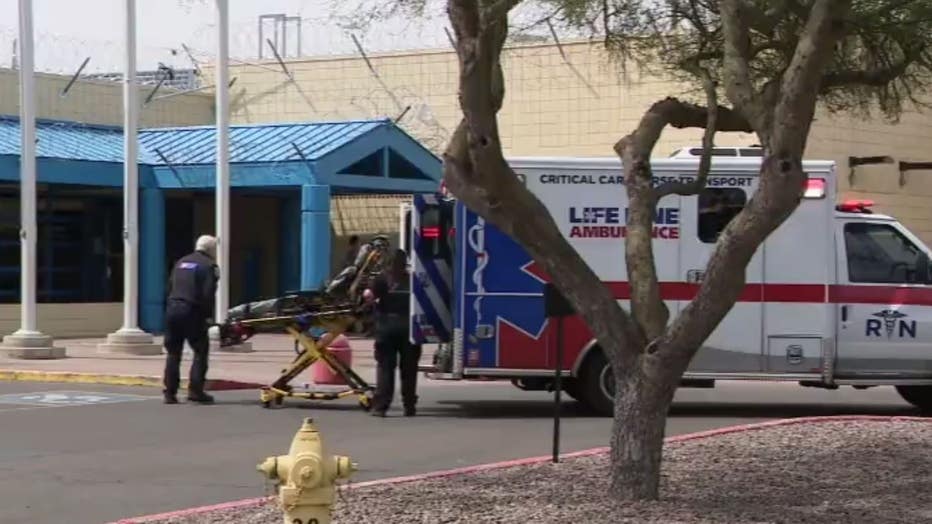 A stretcher is carried out of an ambulance after a series of reported overdoses at Estrella County Jail.
Estrella Jail: