Afghan women refugees starting new life in Arizona with help from local couple
PHOENIX - It's been about two years since the United States withdrew from Afghanistan. It was chaotic as Americans, our allies, and Afghan families tried to escape.
In Arizona, a couple took action quickly to help a number of young women get out, and fast forward to today, more than 60 are in the Phoenix area, pursuing an education and building a life.
The images are hard to forget: people jumping on planes, desperate to escape Taliban control, and the 13 American service members who were killed by a suicide bomber. Humaria Zafari was waiting on a bus by the airport in Kabul when the bomb went off.
"Suddenly in August, out of nowhere, the Taliban came and everything changed," Zafari said.
Born and raised in Kabul, she was a small child when the United States invaded, so Zafari was able to go to school and get an education. Things, however, quickly changed in 2021.
Nearly 8,000 miles away in Paradise Valley, Vicki Mayo, CEO of GMI Cybersecurity, got a call that would change her life, and Zafari's.
"We got a phone call my husband and I from a client," Mayo said. "One of the presidents at T-Mobile and said 'hey I'm on the board of this university and I've heard that there are a number of girls almost 200 that have been marked by the Taliban. They will have no future once the U.S. pulls out.'"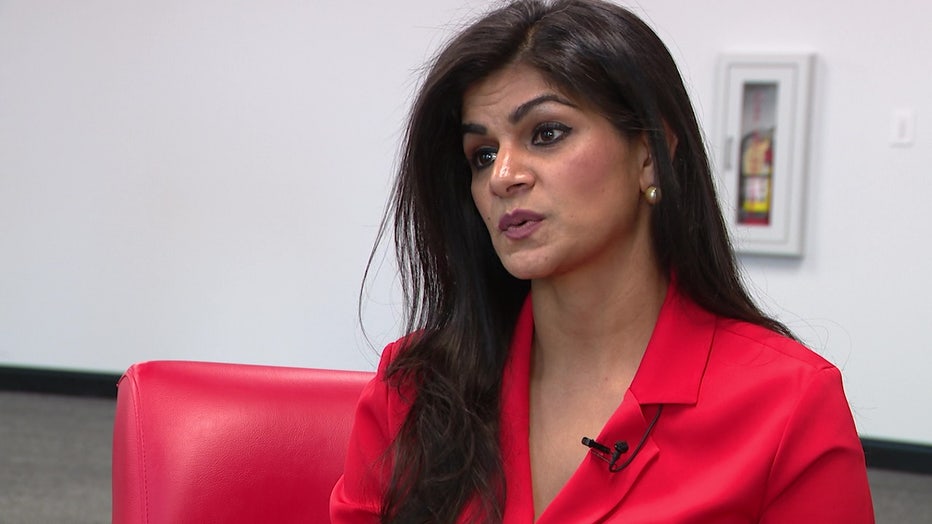 The daughter of Indian immigrants, Mayo was determined to help.
"There are these women who had beautiful bright futures," Mayo said. "They had jobs, careers, overnight their lives changed. I felt like if I was in that same situation, I would want someone to help me. That's just been the golden principle."
Zafari and about 150 young women boarded buses. It took three attempts to eventually fly out.
"Ultimately we were able to rescue 147 girls in 147 hours," Mayo said.
Zafari is one of more than 60 young Afghan women who now call the Valley home. She attends Thunderbird School of Global Management and works for Chicanos Por La Causa.
"I was working at Arizona Chamber of Commerce as a fellow which was a great experience," Zafari said.
She left her entire family behind, but is grateful and knows that one day she will see her family again.
"Its a, like it was a dream for me to come here," Zafari said. "Now it's like our home now, we are building our life here so I feel happy and I think America is great."
"When you said to me earlier what's, why was it so important to save Humaria and these girls, because it's the right thing to do," Mayo said.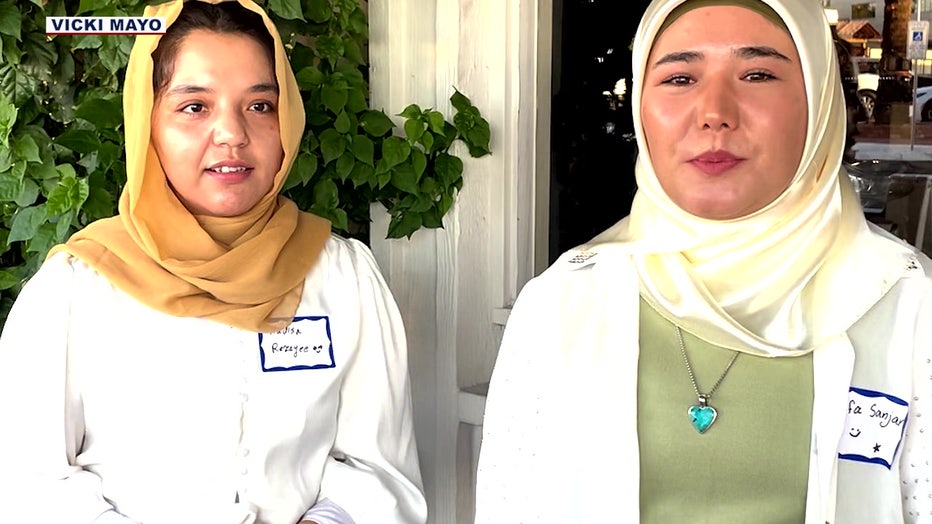 Instagram page for Afghan Girls' Next Chapter