Arizona massage therapist accused of inappropriately touching customers at foot spa
PEORIA, Ariz. - Police in Peoria say they have arrested a man who is accused of touching others inappropriately at a business.
According to a statement released on Feb. 16, 50-year-old Chu Bingquan was arrested in the area of 75th Avenue and Cactus Road on allegations of sexual assault and sexual abuse. Chu reportedly worked as a massage therapist employee for a foot spa in the area.
"Multiple victims accused Chu of inappropriately touching them while providing massages on numerous occasions," read a portion of the statement.
During an initial court appearance on Feb. 17, Chu asked, via a Mandarin Chinese translator, to speak with his wife. A judge later imposed a $100,000 bond on Chu.
"I do not have enough money to post the bond," Chu said, via the translator.
Anyone with information on the case can call Silent Witness at 480-WITNESS.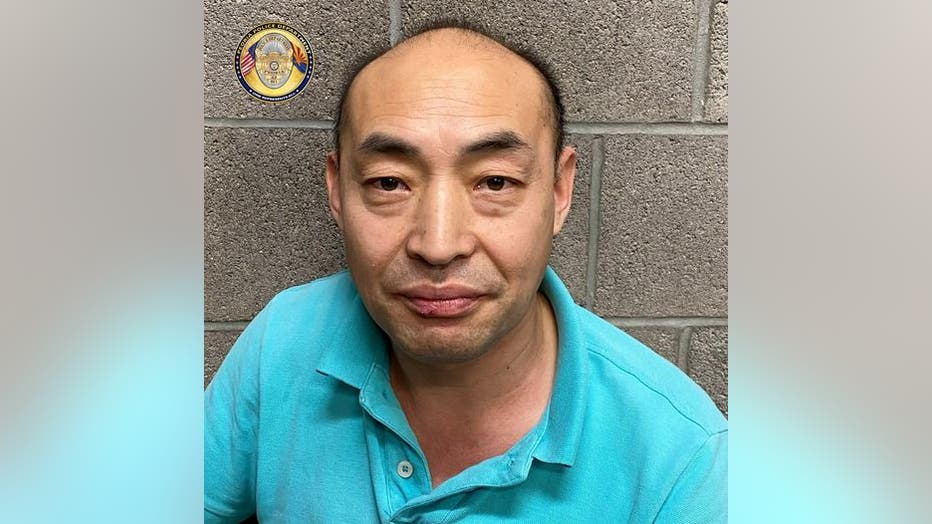 Chu Bingquan (Courtesy: Peoria Police Department)
Other Arizona Crime Stories
Tune in to FOX 10 Phoenix for the latest news