ASU Police investigating possible sexual assault at Tempe campus
TEMPE, Ariz. - Arizona State Police are investigating a possible sexual assault on the college's main campus in Tempe.
According to police, a female student said she woke up on the morning of Jan. 15 in an on-campus residence that was not her own. The victim said she could not remember what happened the night before, but there were signs that a sexual assault had occurred.
An arrest has not been made. There is no suspect information at this time.
No further details were released by police.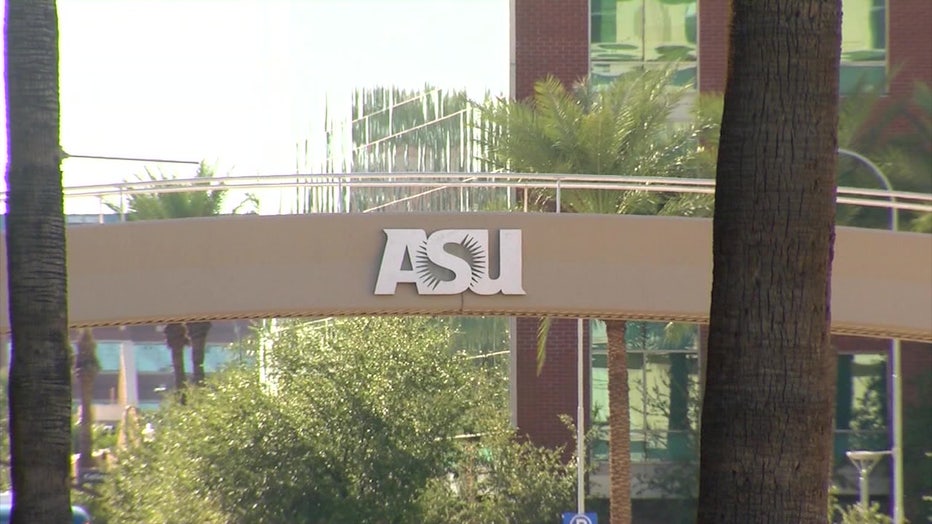 ASU Logo over a pedestrian bridge at the school's campus in Tempe.