Suspect accused of shooting, killing man at north Phoenix gas station
PHOENIX - A man has been arrested after a deadly shooting broke out in a north Phoenix gas station on Saturday.
Police say the incident happened on Nov. 26 just after 1:30 p.m. at a gas station near Cave Creek and Bell Road.
A 57-year-old man, Joseph Patruno, was found with serious gunshot wounds, and he eventually died from his injuries at the hospital. 
A man matching the shooter's description was found and eventually arrested. He was identified as 29-year-old Eduardo Quintero.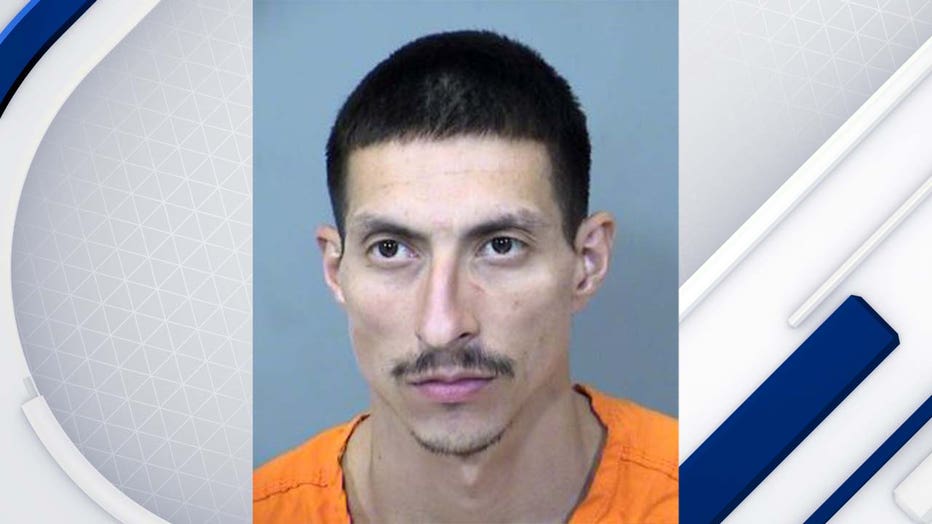 According to court documents, surveillance video from the gas station showed Quintero walk up to the victim at a gas pump and open fire.
Quintero then allegedly approached the victim, who was lying on the ground, and shot him again.
"Eduardo started to walk away again, then returned to the victim and fired additional shots into him," read a portion of the court documents.
Quintero then walked into the gas station and told a clerk that "he was turning himself in."
After officers took Quintero into custody, they found a gun on the ground at the gas station.
Quintero is accused of first-degree murder.
More Arizona headlines