Father shot and killed his 19-year-old son in Mesa, police say
MESA, Ariz. - A father killed his 19-year-old son, the Mesa Police Department said on Dec. 19, and he's now facing a murder charge.
The domestic violence-related shooting happened near Baseline Road and Val Vista Drive around 12:30 p.m., police said.
"Jeffrey Williams called 911 and said that he had shot his son, 19-year-old Adam Williams," Detective Brandi George said in a statement. "When officers arrived, Jeffrey surrendered to police without incident. A witness was located from inside the house and confirmed what Jeffrey had told the officers, adding that Adam could be found lying in his own bed."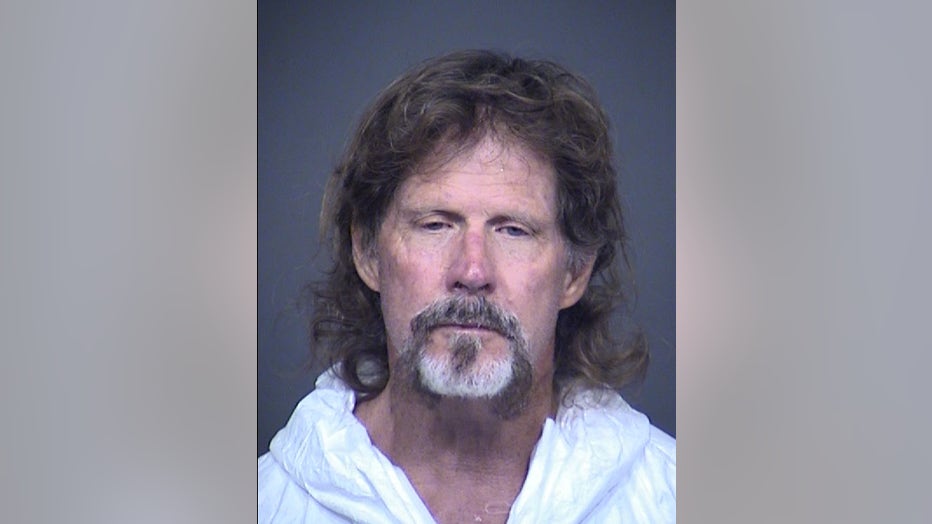 Adam Williams was taken to a hospital where he later died.
Jeffrey Williams, 61, was booked into jail and is accused of first-degree murder.
The quiet Mesa neighborhood is stunned is by what police say unfolded.
"Prayers for everybody involved. Even Adam. I trust he's in a better place. It pretty much rocked the street," a neighbor said.
Court documents say Williams told officers his son suffered from depression, was bipolar, and they had issues with him not wanting to take his medication.
Officers report Jeffrey telling them his son's behavior led him to believe he was going to become aggressive.
Mesa Police were called to the home on Dec. 11 for behavioral health-related issues with Adam. A crisis team took over the call and the case was cleared.
The call reportedly involved Adam hitting himself and pounding his head.
Jeffrey is being held at Maricopa County Jail on a million-dollar bond.
Related Stories:
Tune in to FOX 10 Phoenix for the latest news: