'Full body orgasm' at LA Philharmonic show, oodles of noodles dumped in woods: This week's top weird headlines
From a woman's "loud and full body" orgasm heard during a concert at the LA Philharmonic to thieves who stole $13,000 in right-foot sneakers, there was no shortage of unusual headlines this week. 
Here's out top offbeat and unusual headlines for April 29 - May 5:
1. Woman's 'loud and full body orgasm' heard during LA Philharmonic concert: A recent LA Philharmonic performance was apparently so good, one woman experienced a screaming orgasm mid-symphony, according to show attendees.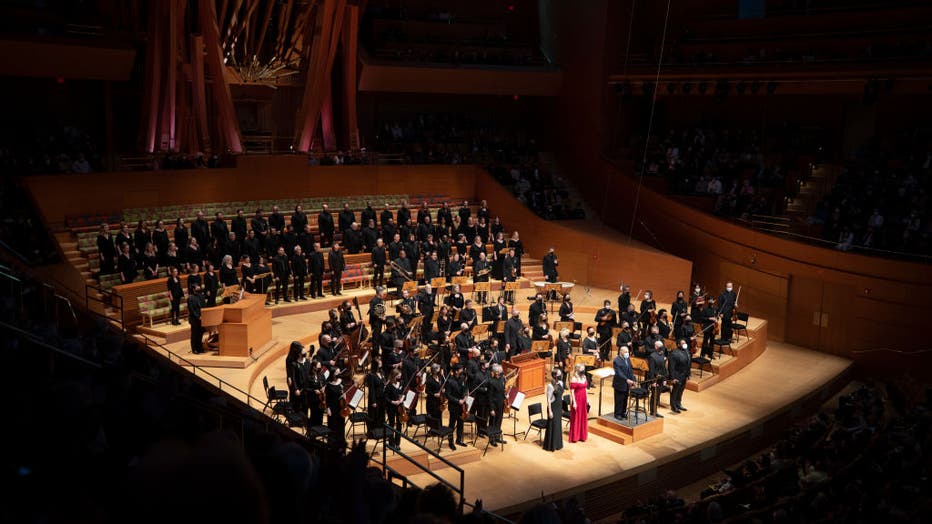 Zubin Mehta takes the stand as he conducted Mozarts Great Mass with the Los Angeles Philharmonic and the Los Angeles Master Chorale at Walt Disney Concert Hall on Sunday, April 3, 2022 in Los Angeles, CA. (Myung J. Chun / Los Angeles Times via Getty
2. Sneaker thieves steal $13K worth of right-foot sneakers: report: A group of thieves reportedly stole more than 200 sneakers from a shoe store in central Peru, but they unknowingly made off with only right-foot sneakers.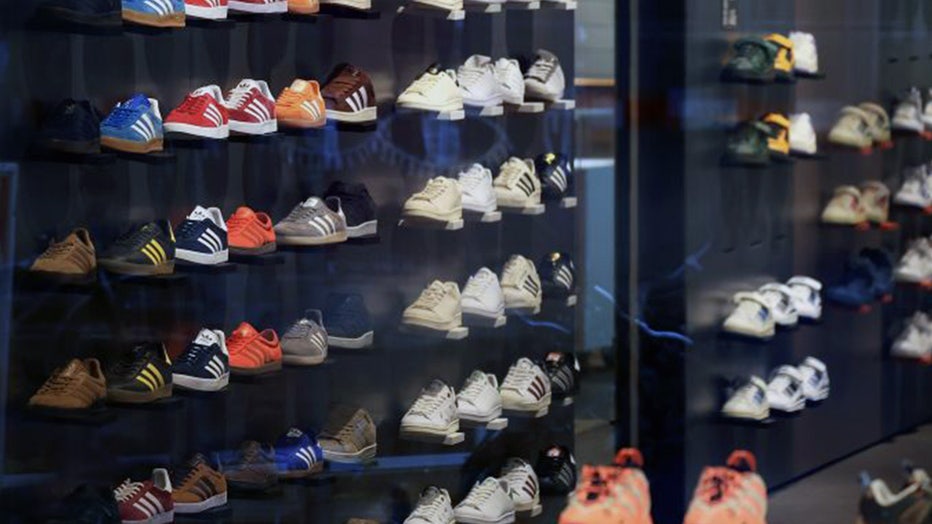 FILE - Sports shoes on display in an Adidas AG store. (Krisztian Bocsi/Bloomberg via Getty Images)
3. Oodles of noodles dumped in Old Bridge woods: A trail of cooked pasta -- as much as 400 pounds' worth -- was found alongside a creek in Old Bridge, New Jersey last week.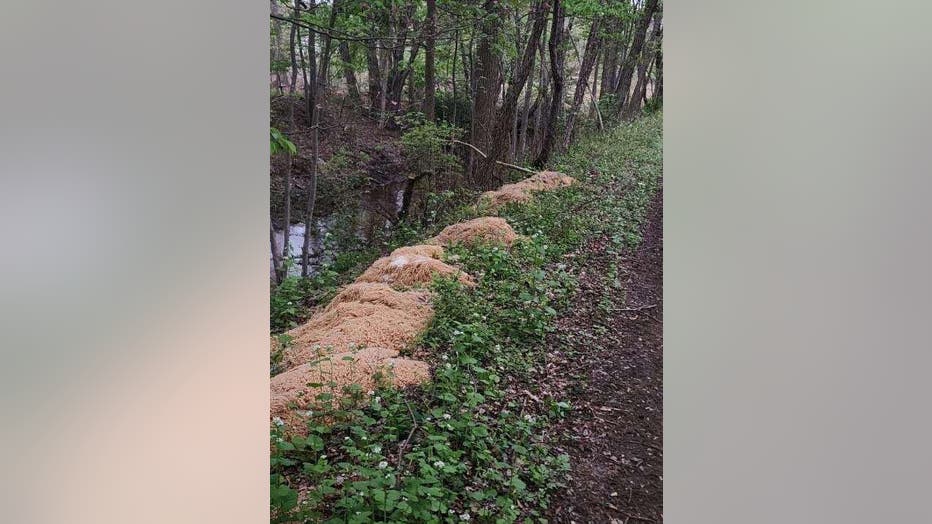 (Credit: Nina Jochnowitz via Storyful)
4. Met Gala cockroach steals the show at red carpet: The cockroach is met with cheers and screams from the Met Gala crowd.
5. Uber lost and found list includes unique items like lightsaber, fake blood and teeth: Uber released its annual list to give people a snapshot of the most forgotten items. Here's the most "unique" item left behind.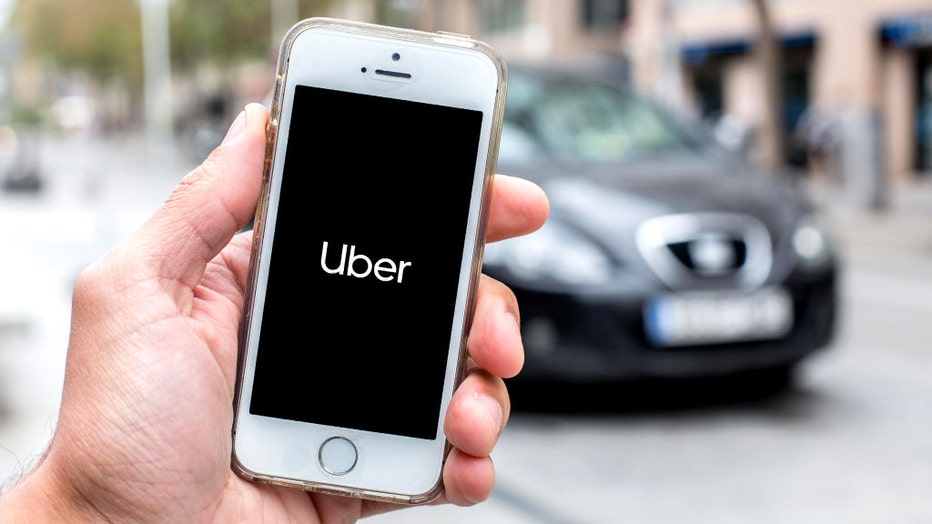 FILE - In this photo illustration, a Uber logo seen displayed on a smartphone screen with a car in the background. (Photo Illustration by Thiago Prudencio/SOPA Images/LightRocket via Getty Images)
6. Mystery deepens as fanged fish wash up on Oregon beaches: Unusual-looking deep-sea lancetfish have been washing ashore on Oregon beaches recently, baffling experts as to why.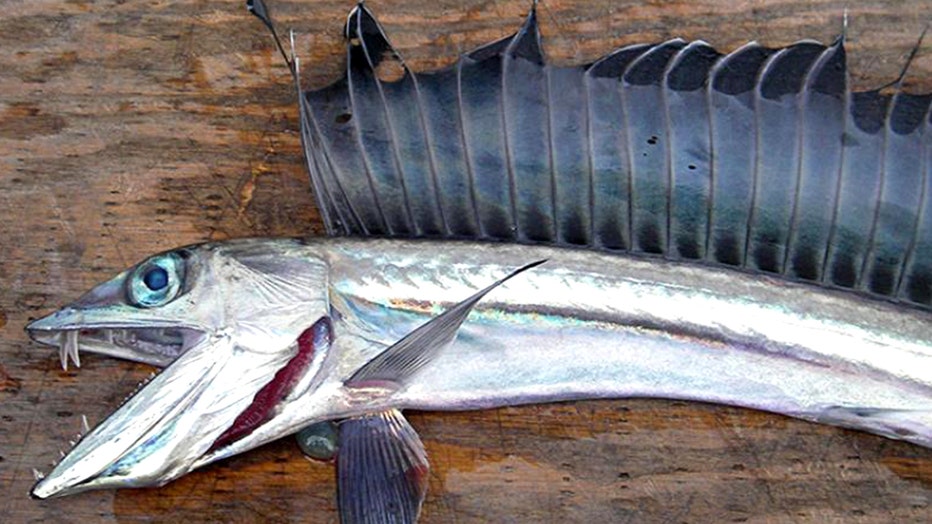 7. Customs officials discover 22 snakes in airline passenger's baggage: A woman arriving in India took "snakes on a plane" to a whole new altitude, proving customs officials are true guardians of wildlife.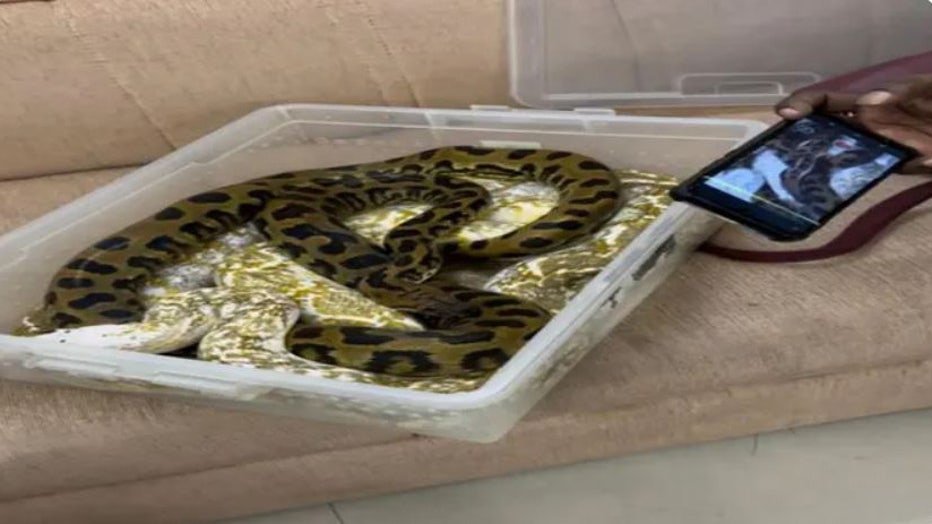 The woman was arriving from Kuala Lumpur, Malaysia, attempting to smuggle 22 snakes of various species and sizes, officials said. (Chennai Customs)
8. 100-year-old WWII veteran plans to bench press 100 pounds this year: 'That's my goal': WWII veteran Warner Schlaupitz aims to bench press 100 pounds at Delaware's senior olympics in September. He works with a personal trainer and credits his healthy and active lifestyle to his longevity.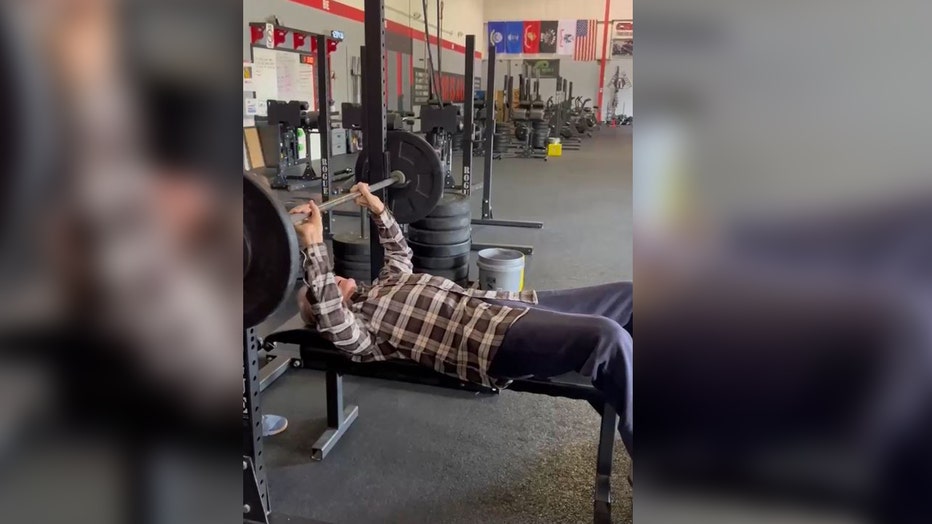 Warner Schlaupitz bench presses at his local gym in Dover, Delaware. (Credit: Annette Wideman, Trainer George Dobbins from CrossFit Dover)
9. Formerly homeless woman wins $5 million in California lottery: "I only bought one ticket," Lucia Forseth said in a statement from the lottery. "I closed my eyes and picked that one, and it won! I first thought I'd won a free ticket, but I checked, and it said I won $5 million!" 
10. Tiger cub illegally listed for sale in Phoenix now under care of wildlife rescue: Phoenix police say the tiger cub was inside a home near 27th Avenue and Baseline in a cage the size of a dog kennel.