Giant DQ spoon theft, nightmare-inducing fish, mammoth meatball: This week's top offbeat headlines
From a strange theft at a Phoenix Dairy Queen to a blood-sucking fish that's the stuff of nightmares, there was no shortage of intriguing and unusual tales this week. Here's our top offbeat headlines for March 25-31:
1. Giant red spoon stolen from a Phoenix Dairy Queen, police say: Here's something you don't hear every day – Phoenix Police are searching for a stolen giant red spoon.
2. Prehistoric sabertooth skull found in Iowa likely last of species to walk Earth, researchers say: Radiocarbon dating indicates the male sabertooth cat died at the end of the Ice Age between 13,605 and 13,460 years ago before getting buried in the East Nishnabotna River in southwest Iowa.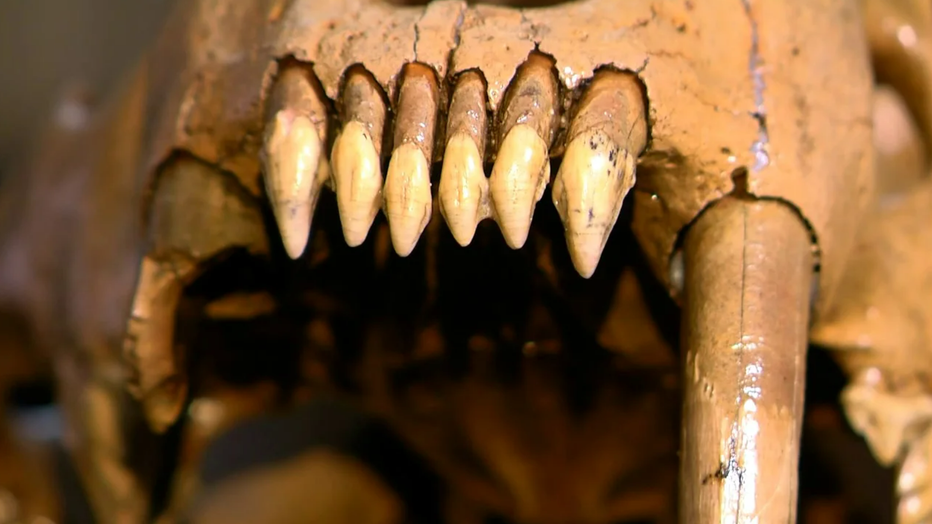 Photo of teeth from skull. (Credit: 
3. This year's Cadbury Easter 'bunny' is a one-eyed rescue cat named Crash: For the first time since the contest started five years ago, a rescue pet was chosen to be the face of the Cadbury Clucking Bunny commercial.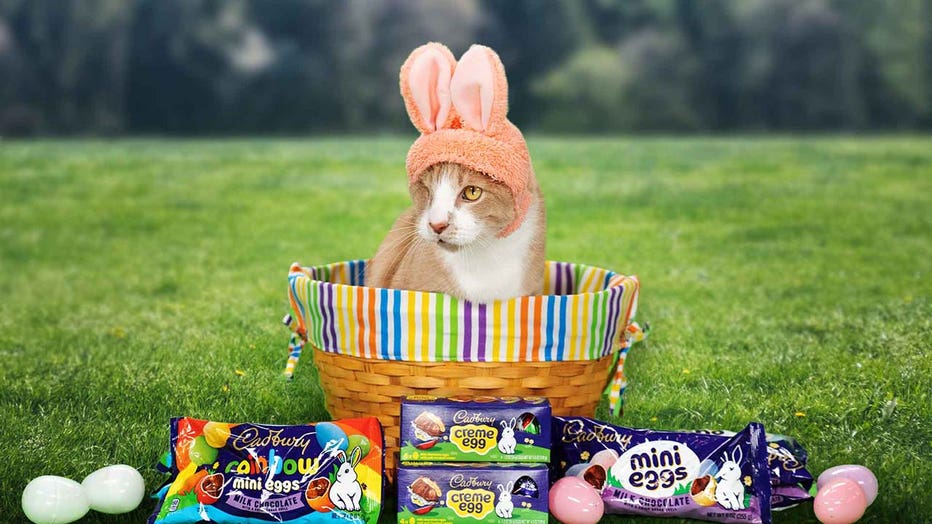 Crash the one-eyed Cadbury Easter bunny (Cadbury)
4. See the rare blood-sucking fish of your nightmares that recently washed ashore: One look at this rare, blood-sucking sea creature that washed ashore in the Netherlands this month will give you nightmares.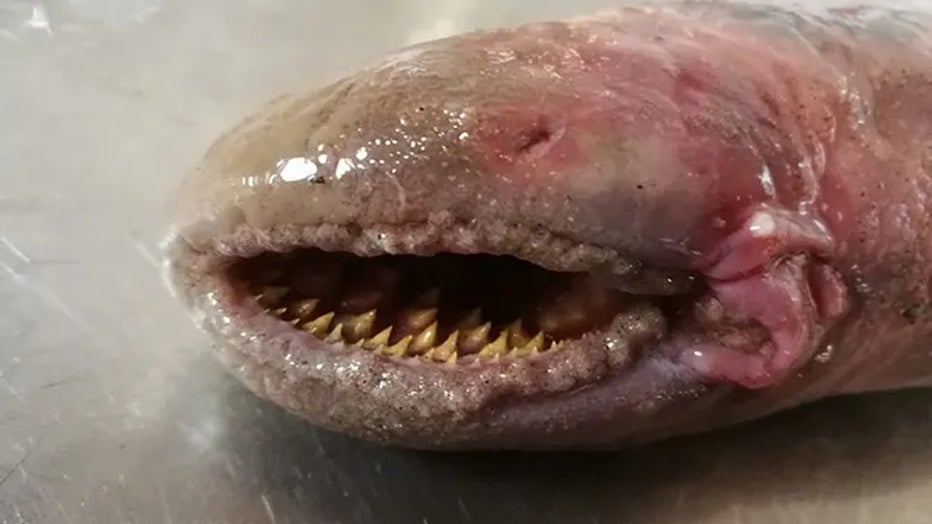 Sea lampreys do not have a jaw but instead have a sucker-shaped mouth with teeth in it. They attack fish to suck the blood out.
5. 'Eternal Pink' diamond could sell for $35M at June auction: The pink diamond came from an uncut gem that weight 23.78 carats and was mined by De Beers at the Damtshaa mine in Botswana.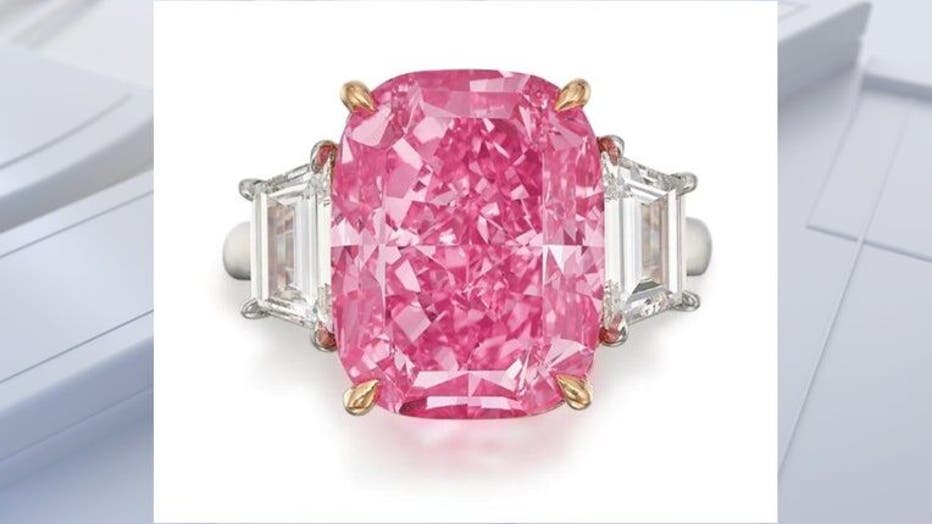 6. Young boy fighting cancer becomes honorary officer 758 times: Eleven-year-old Devarjaye "DJ" Daniel was sworn in this week as an honorary police officer in Aurora, Colorado, but it's not the first time the Houston resident has taken the honorary oath. In fact, it's his 758th.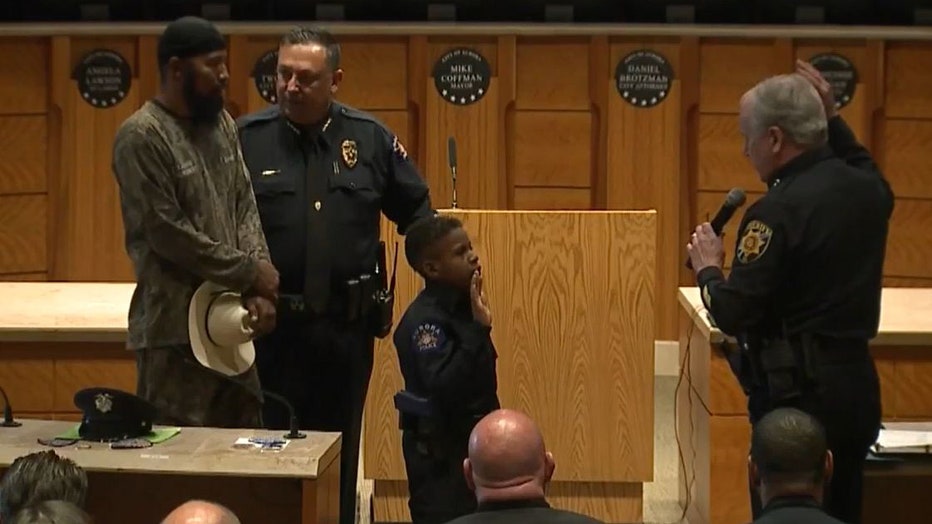 7. Sniffing body odor from sweat could reduce social anxiety, new research suggests: Smelling 'chemo-signals' from sweat, combined with mindfulness therapy, eased anxiety in women.
8. Chinese college nudges students to 'enjoy love' during extended spring break amid falling birthrates: The college's decision to increase the vacation lit up social media.
9. Startup uses genetic sequencing to make meatball from extinct mammoth: The startup says it is meant to fire up public debate about cultivated meat.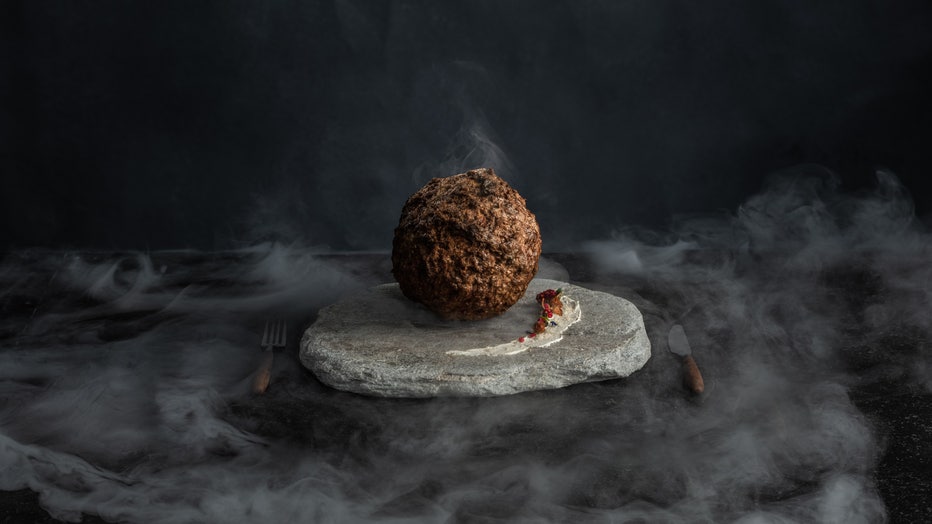 An Australian company has lifted the glass cloche on a meatball made of lab-grown cultured meat using the genetic sequence from the long-extinct mammoth. (Credit: Aico Lind www.studioaico.nl)
10. Alaska man saves young moose from choking on trash bag: "I'm not so sure what I did would be heroic or stupid, but I would do it again for any animal at any age," said James West, the moose's savior.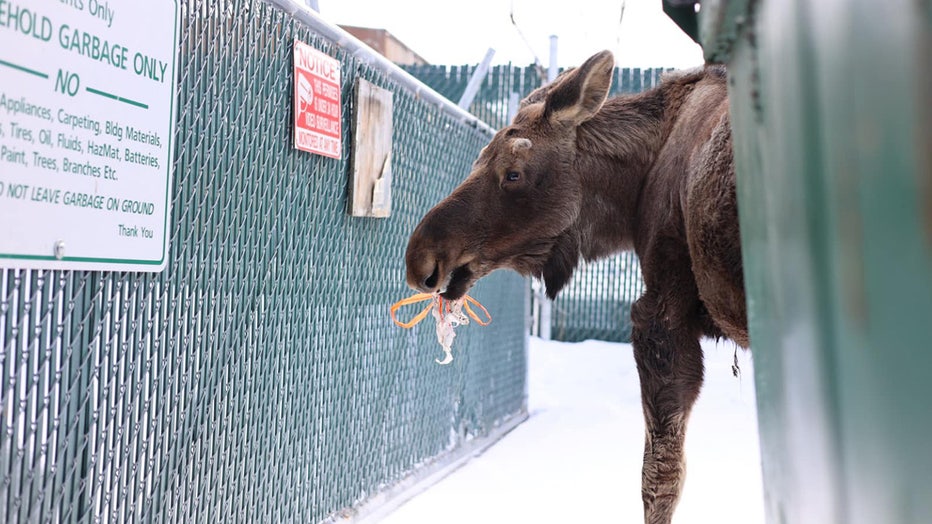 A moose choking on a trash bag. (James West)