Glendale Police says there is not an active shooter situation at Arrowhead Towne Center
GLENDALE, Ariz. - Glendale Police say Arrowhead Towne Center is safe and there is not an active shooter situation, and a person reportedly with a gun was taken into custody on Sunday, Jan. 2.
The person has since been released, the department says a day later.
"Through the investigation it was determined an employee from the food court became engaged in a verbal argument with three customers. The employee exited the mall, obtained a gun from his vehicle and returned to confront the other individuals with his gun holstered. A witness yelled out there was a gun, and in the process of customers leaving the food court, several chairs were overturned causing a sound that mimicked gunfire," explained Glendale Police Sergeant Randy Stewart.
Surveillance footage showed no shots were ever fired and "no weapon was produced."
Several sweeps were conducted at the mall to ensure the safety of all. No suspects are outstanding.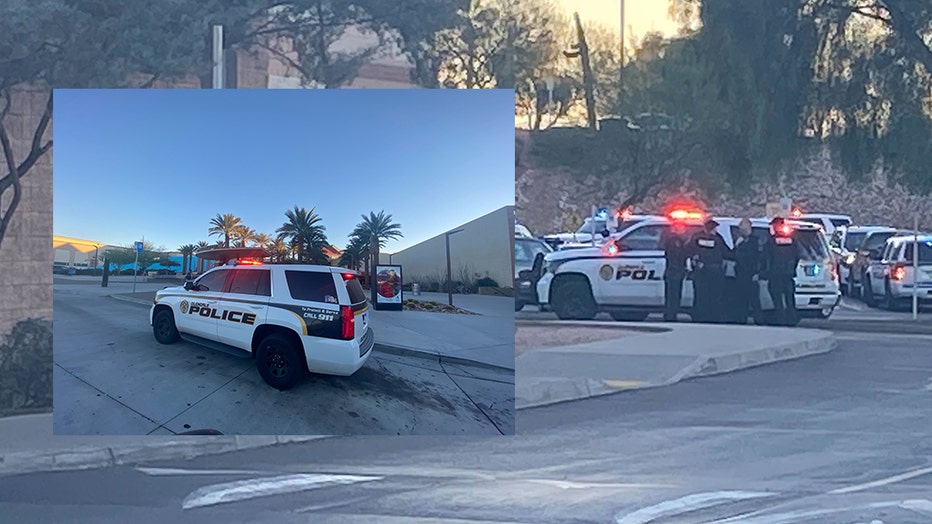 Glendale Police investigate an incident at Arrowhead Towne Center on Jan. 2, 2022
Related Stories:
Tune in to FOX 10 Phoenix for the latest news: