MCAO drops sex crimes charges against Colby Ryan, son of Lori Vallow
MARICOPA COUNTY, Ariz. - Sexual misconduct-related charges against the son of Lori Vallow, the Arizona mother accused of killing her two kids, have been dropped without prejudice, according to officials with the Maricopa County Attorney's Office.
On Sept. 5, we first reported that Colby Ryan was booked into the Maricopa County Jail the day prior, and was accused of two counts of domestic violence sexual assault. Ryan is the oldest son and only living child of Vallow.
On Sept. 9, officials with MCAO said since those charges were dropped without prejudice, they are allowed to re-file them at a later date.
Court documents reveal additional details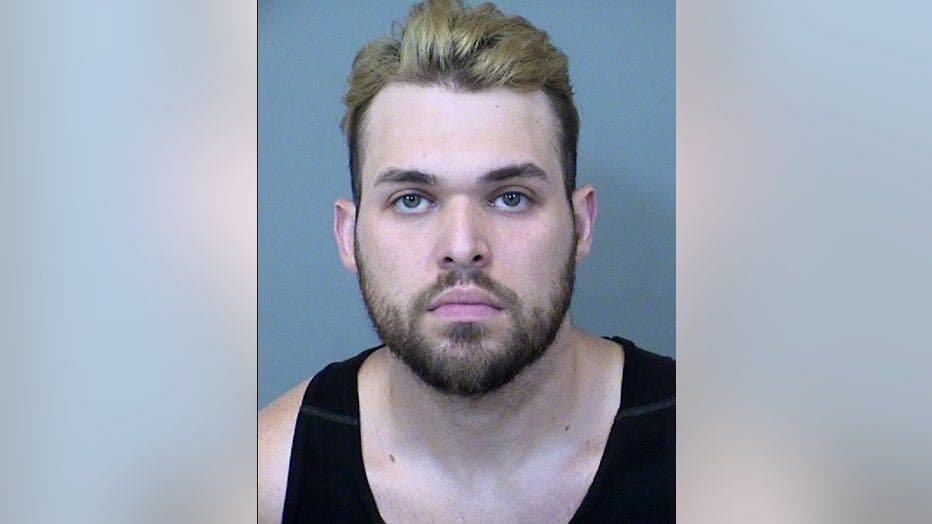 Court documents we obtained in the days after Ryan's initial arrest revealed what happened during the incident.
According to the documents, the incident happened on Aug. 31, but the alleged victim reported the incident to authorities on Sept. 2. The court documents listed the alleged victim's relations to Ryan, but we have opted to not include that in this report, due to privacy concerns.
Ryan, according to investigators, went to the alleged victim's home, where they watched TV together, and later engaged in various consensual romantic contact. However, the alleged victim decided to not proceed with sexual contact, and told Ryan to stop several times, but Ryan allegedly did not comply with the request.
After the incident, investigators say the alleged victim told Ryan that she was not OK with what had happened, and wanted her space.
"The Victim said the Defendant said he was sorry and started to cry," read a portion of the court documents.
The next morning, investigators said the alleged victim recorded a conversation with Ryan.
"During the recorded conversation, the Defendant agreed that he 'raped' the Victim," read a portion of the court documents.
During an interview that took place after Ryan was read his Miranda warning, officials said Ryan admitted to the alleged incidents.
Background on the Vallow case
The case involving Vallow, which first began as the disappearances of her two children with Phoenix area ties - Joshua "JJ" Vallow and Tylee Ryan – has since uncovered a complex sequence of events that have garnered national and international media attention.
In parts of the case involving Vallow's children, we first reported that JJ and Tylee went missing in the months after the death of Vallow's ex-husband, Charles Vallow in July 2019.
Vallow and Daybell were married in November 2019, and in January 2020, Vallow, who was in Hawaii by that time, was served with an order to physically produce JJ and Tylee.
Vallow was arrested in February 2020, and remains found on Daybell's property in June 2020 were later confirmed to be those of JJ and Tylee.