Lunch lady in major trouble, cat gets TSA X-ray, inappropriate marshmallows: this week's top stories
Glendale is changing its name, temporarily, for Taylor Swift's upcoming concert kicking off her new tour, a cat accidently went through an X-ray machine and a lunch lady is accused of sending naked photos to a student. Here are this week's top stories from March 5-11.
1. Virginia airport TSA checkpoint X-ray machine accidentally scans traveler's pet: 'cat-astrophic mistake': TSA agents were in for a surprise after a passenger put their pet cat through the checkpoint X-ray machine.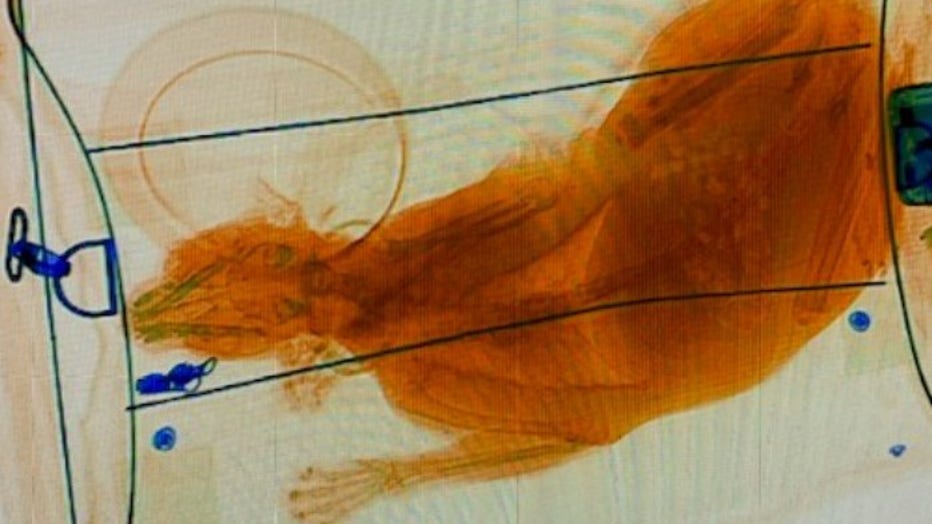 A traveler passing through Norfolk International Airport in Virginia put their cat through the TSA checkpoint X-ray machine last Friday. (TSA)
2. Aldi suffers Easter marshmallow blunder: 'We can't even defend this one': The unintended shape of the "Bunnies and Chicks" first caught the attention of a British shopper who wrote on Twitter: "Sorry Aldi, but that ain't a Bunny."
3. Married lunch lady allegedly sexually assaulted student, sent nude images for months: There was nothing sexual about the messages until September 2022, when she allegedly messaged him, "You wanna see something?" and then sent him an explicit image, according to the affidavit.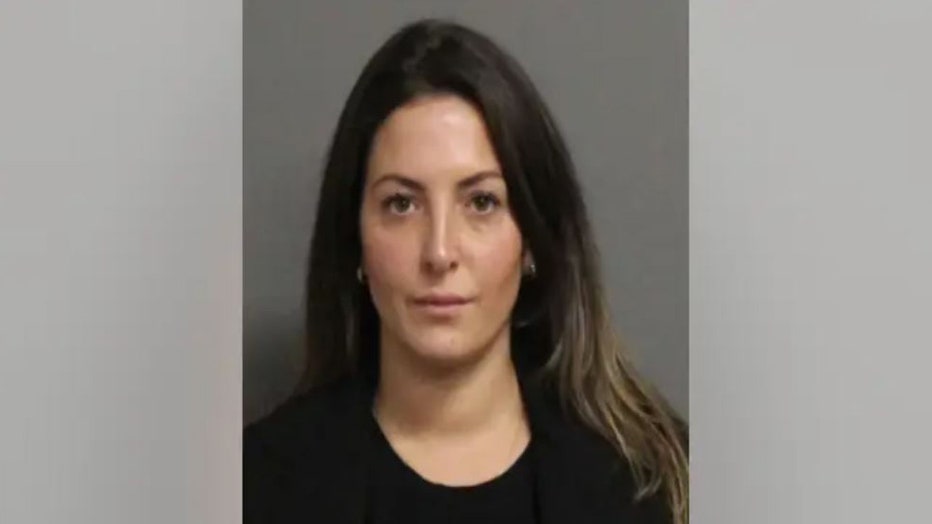 Andie Rosafort, 31, a lunch lady in the New Fairfield school district, was charged with second-degree sexual assault, enticing a minor by computer and risk of injury to a minor. (Connecticut State Police)
4. Illinois woman finds husband's body in closet with Christmas decorations 8 months after disappearance: The department said Richard Maedge's wife, Jennifer Maedge, reported him missing in April 2022. She told police she last spoke with him the day before, when Richard Maedge called his wife and said he was leaving work early.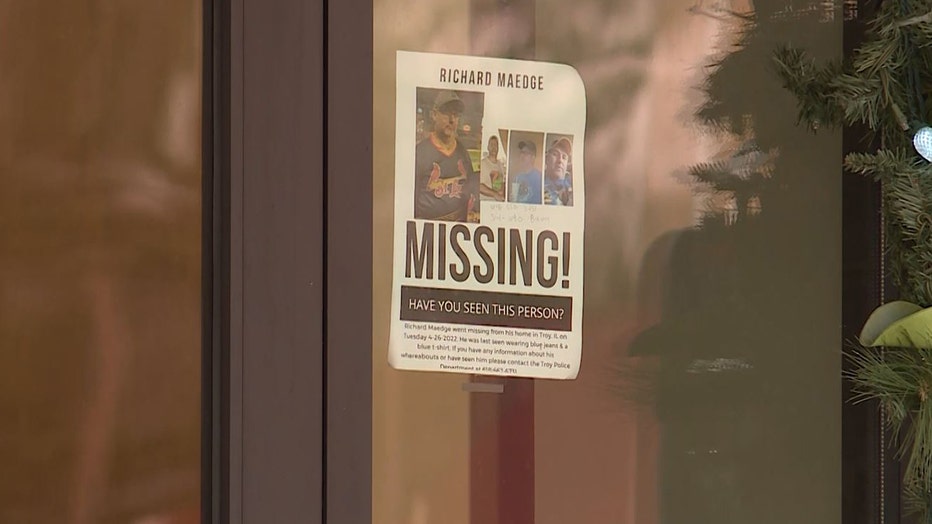 5. Stalker from Texas kills podcaster and her husband in their Washington home, police say: Three people are dead after a suspected stalker broke into a Washington home and killed a podcaster and her husband, police said. The woman's mother survived the attack, escaped and called 911.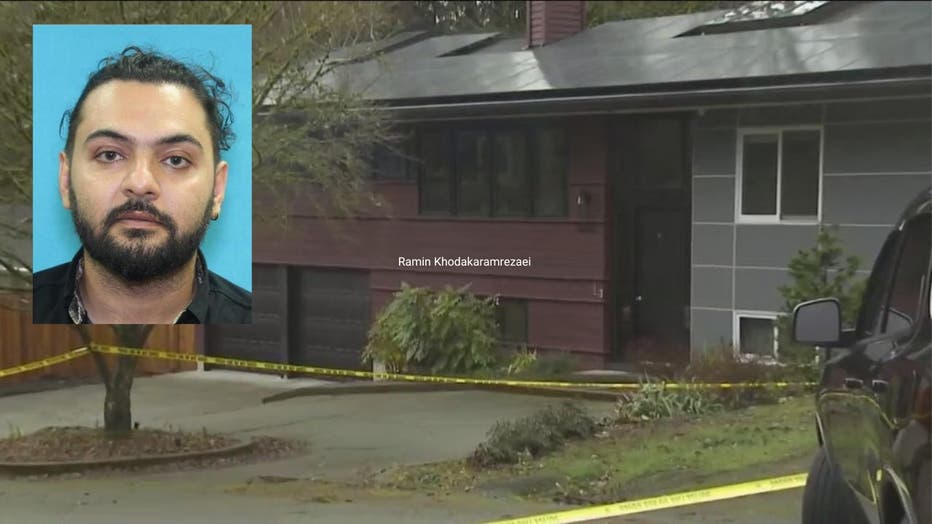 Ramin Khodakaramrezaei of Texas was facing stalking and harassment charges before a shooting left both victims and the suspect dead in a home in Redmond, Washington, early Friday. (Redmond Police)
6. Don't answer phone calls from these area codes: Officials are reminding you to never return a phone call from a number you don't recognize unless you've done the research first and identified it as a legitimate one. In the U.S., one-ring scams are gaining traction. They appear to be from phone numbers somewhere in the United States and resemble U.S. area codes.
7. Memorial for motorcyclist killed in crash is continuously destroyed in Surprise: Jennifer Newman lost her 19-year-old son two days before Christmas, and over the last two months she's found the memorial site destroyed several times. She's asking whoever is doing this to stop.
8. Glendale to temporarily change its name for Taylor Swift: 'Greeting every Swiftie in style': "There is no need to calm down, we're fearless and doing something highly unusual to celebrate the fact that Taylor's concerts start right here!" read a statement from the city. "We know all too well that she's one of the most influential artists of her generation and we are writing our own love story for her and greeting every Swiftie in style!"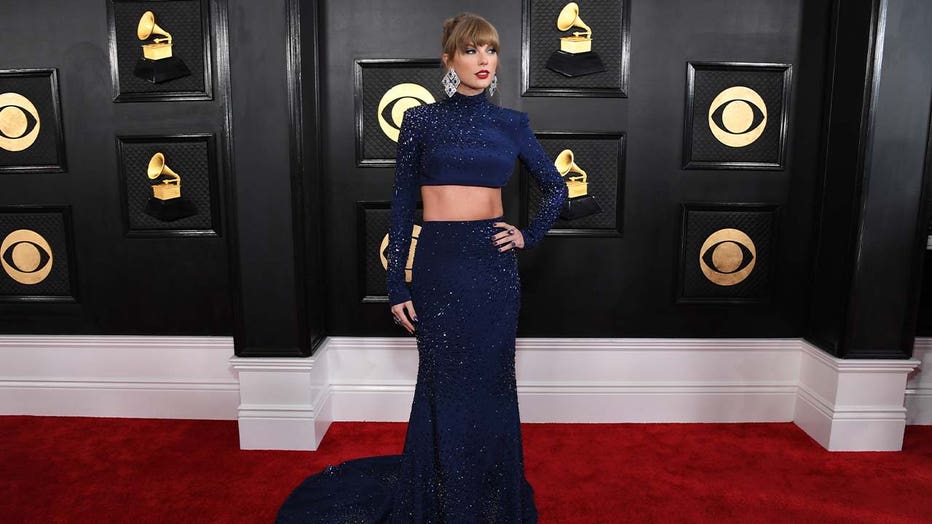 LOS ANGELES, CALIFORNIA - FEBRUARY 05: (FOR EDITORIAL USE ONLY) Taylor Swift attends the 65th GRAMMY Awards on February 05, 2023 in Los Angeles, California. (Photo by Jon Kopaloff/WireImage)
9. Texas homeowner turns the tables on burglar who shot his dog, leaves him 'yelling for help': A suspected burglar who allegedly broke into an El Paso, Texas, home in broad daylight and shot a dog was sent running when one resident pulled out his own handgun and returned fire.
10. FBI says not to travel to parts of Mexico for spring break after 2 Americans are killed during kidnapping: As spring break travel gets underway, U.S. authorities are warning against traveling to parts of Mexico after news came down that four Americans went missing in the country – leaving two dead.