Man dead following shooting in Tonto National Forest, suspect arrested
GILA COUNTY, Ariz. - Officials with the Gila County Sheriff's Office say they are investigating a shooting at a camp inside the Tonto National Forest that left one person dead.
The incident happened north of Payson, near the Rim Trail subdivision in the Tonto National Forest. According to officials, they received a 911 call from a woman at around 4:30 a.m. on Sept. 30. The woman reported that she heard gunshots, and was led towards Payson with another woman who had come running out of the woods.
"The initial call reported that there could be several people involved. Law enforcement officers from the Gila County Sheriff's Office, the Payson Police Department, and the Tonto Apache Police Department responded to the area to investigate the incident," read a portion of the statement.
Officials with PCSO said as they were interviewing the woman who reported the incident, other law enforcement officers responded to the camp where it was believed the incident took place.
"Upon arrival, one subject was taken into custody, and they found another male subject deceased at the scene," read a portion of the statement.
A subsequent search, according to officials with PCSO, was later conducted to make sure there were no others involved.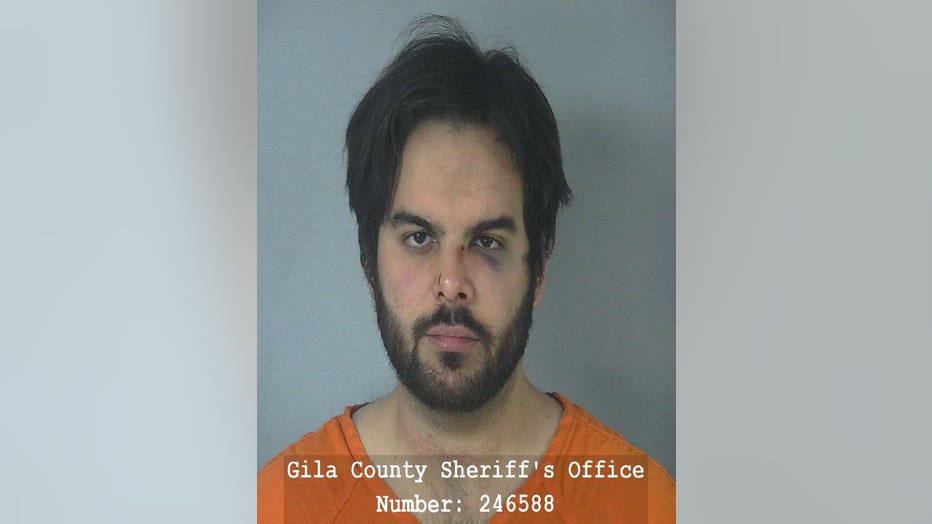 Zachary Dillabough (Gila County Sheriffs Office)
The victim was identified as Michael Glover, a 27-year-old Scottsdale resident. The suspect, 27-year-old Zachary Dillabough, is also from Scottsdale. He was booked into jail and is accused of first-degree murder.