Woman arrested after more than 150 animals rescued from Prescott home
PRESCOTT, Ariz. - More than 60 dogs were rescued from a home in Prescott on June 4 after residents complained of barking dogs and a strong odor of feces, city officials said, and that wasn't the end of the investigation.
The investigation began when owners told animal control officers that they were overwhelmed by the amount of dogs they had on the property, and that they wished to surrender some of them.
A total of 62 small-breed dogs were removed from the property and taken to the Yavapai Humane Society, where they will be placed up for adoption.
All of the dogs were found to be healthy, and there are no criminal charges pending.
Weeks later, on July 1, officers with the Prescott Police Department conducted a follow-up visit and were able to obtain a search warrant to get inside the home to investigate further. During the first visit on June 4, officers didn't have a search warrant.
The owner of the home was present during the search and she cooperated with officers.
"Detectives found the home to be packed with debris, plywood floors covered in animal excrement and dogs in cages who were not in good physical health," police said.
Police detailed the visit, saying,  "With the assistance of the Yavapai County Humane Society, Prescott Valley Police Department, Yavapai County Sheriff's Office and the Chino Valley Police Department there were an additional seventy-two (72) dogs and one (1) Potbellied pig that were removed from the home. The ages of the dogs ranged from 10 days old to around 17 years of age. There was one dog found in severe distress and was provided immediate medical attention but was later euthanized. A second dog was found to have a severe leg injury and unfortunately the leg had to be amputated."
During the visit, police say the home owner's daughter, 47-year-old Joanna Riggle, drove up to the home's driveway going fast and endangered police.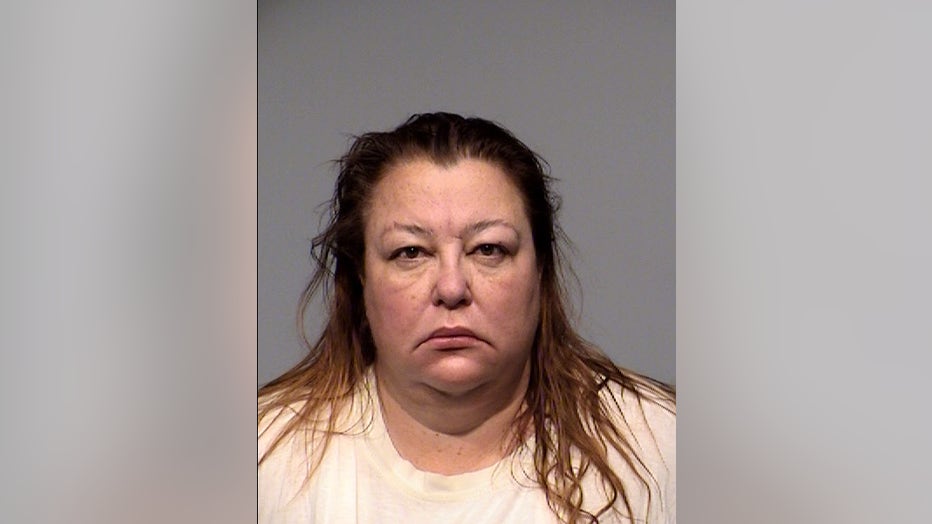 47-year-old Joanna Riggle was booked into Yavapai County Jail on suspicion of charges of felony endangerment as well as animal cruelty. Photo courtesy of the Prescott Police Department
Riggle was booked into Yavapai County Jail on suspicion of charges of felony endangerment as well as animal cruelty.
Charges against the homeowner are pending, police say.
In all, a total of 158 animals were rescued from the home since June 2021.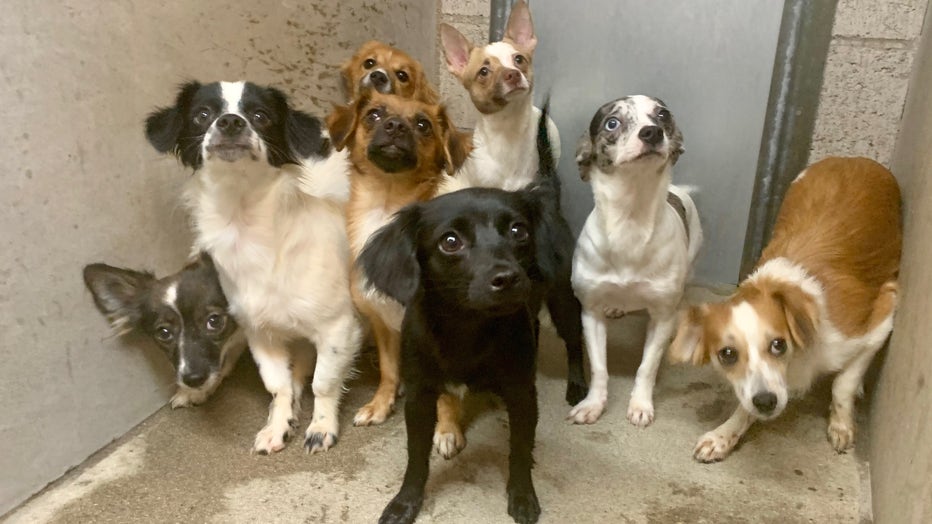 Some of the small dogs rescued by a Prescott animal control officer.
More Arizona headlines
For the latest local news, download the FOX 10 News app.
Tune in to FOX 10 Phoenix for the latest news: