Officials: Two Old Town Scottsdale bars forced to close for COVID-19 guidance violations
SCOTTSDALE, Ariz. - Two Old Town Scottsdale bars will reportedly have their liquor licenses suspended indefinitely after not following COVID-19 guidance set out by the state, just a day after bars were allowed to reopen in Maricopa County, says the Arizona Department of Liquor Licenses and Control on Aug. 29.
Bottled Blonde and Casa Amigos will reportedly have their licenses suspended after people were asked to leave the two bars around 11 p.m. Aug. 28.
The next day, notices of closure for non-compliance were posted to the doors of the bars, saying their activity was putting in jeopardy the "health, safety and welfare of the public."
The Department of Liquor Licenses and Control said the violations were tied to social distancing, mask-wearing, dancing, standing and table occupancy.
Bars were allowed to reopen once the county met certain guidelines pertaining to slowing the spread of COVID-19, but only at a limited capacity.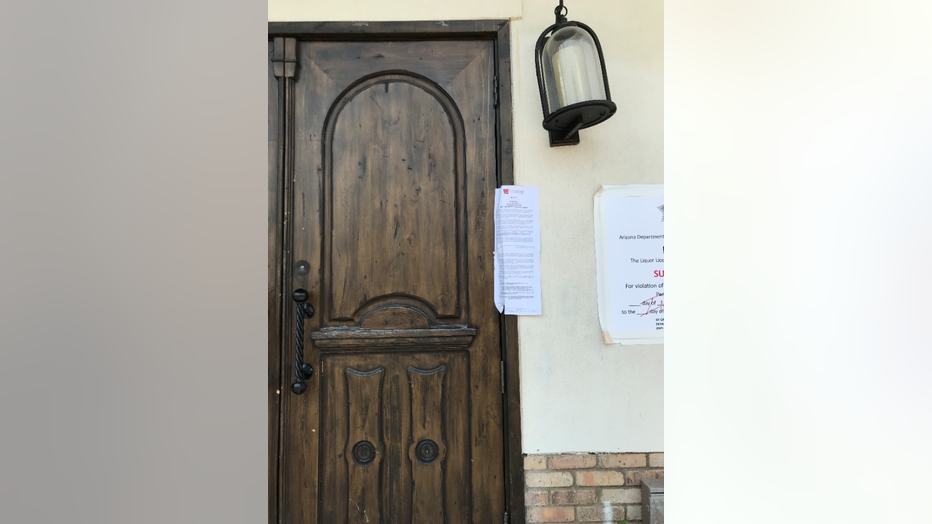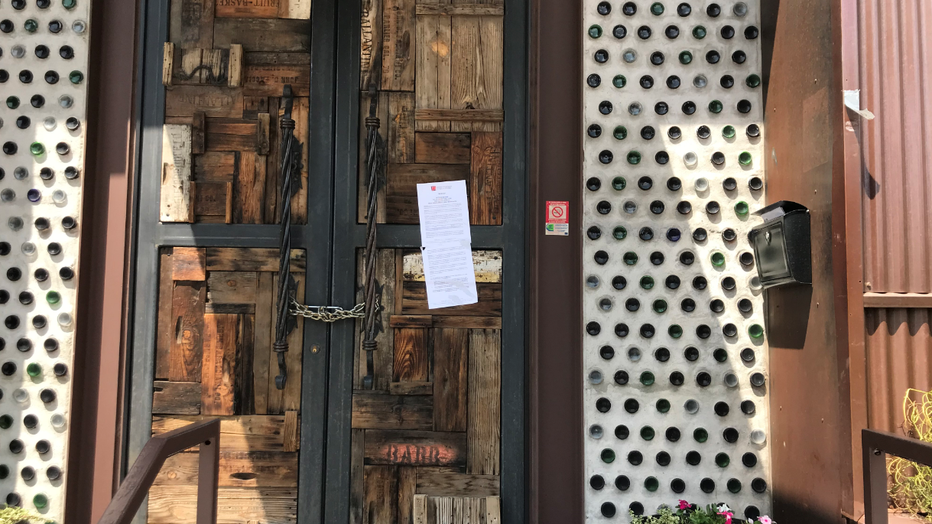 The businesses have not publically commented on the notices.
Residents and visitors react
A customer at one of the bars says it was packed Friday night and staff reportedly brought in more tables.
Scottsdale resident, Stinson Hayes, said, "I mean, I was shocked that they were opening up honestly. I didn't think they were going to open up, but we thought we'd come by and see what's going on."
Stephanie Belonia was visiting Scottsdale from out of state, saying, "We came here last night and they were open. They said they were at 50% capacity and that we're not gonna get in. This is like last night at 10 p.m."
Hayes says he feels for the owners because they've taken a financial hit during the pandemic.
Bunti G's New York Pizza Lounge keeps taking financial hits, too.
General manager Channy Singh remembers how business used to be as patrons spilled out of bars to get food, saying, "After 2 p.m., we are all packed. We have all the people from Casa Amigos, Bottled Blonde, Maya and all the clubs. And we would have a big line until 4 p.m. in the morning."
Singh says his staff was excited about the reopening of bars this weekend. Health officials now must give the bars permission to reopen.

Governor Doug Ducey's office released a statement on the closures:
"As businesses reopen it's important that they follow the public health requirements to mitigate the spread of COVID-19. The actions taken by DHS and the Department of Liquor Licenses and Control are consistent with our goal of ensuring the public health requirements are followed for the safety of Arizonans and that businesses are held accountable when necessary."
On Aug. 30, Tempe's Glow Shots & Cocktails violated guidance as well and was forced to shutdown, says the health department.