Phoenix PD: 2 men killed, woman injured after gun was fired into car; suspect arrested
PHOENIX - An arrest has been made in a deadly double shooting case in Phoenix that happened on May 19 near 22nd Avenue and Indian School Road.
The suspect was identified as Javier Urueta, 25, and police have recommended charges, including two counts of first degree murder.
Investigators say Urueta fired multiple shots into the victim's vehicle at close range. Loved ones affected by the murder are relieved by this arrest.
"Everybody has a timeframe and path that they're supposed to live and I feel like he cut it short from my brother. He had so much to live for," said Antoinette Lopez.
A milestone will be missed for Adrien Lopez. He would have turned 30 years old this coming July.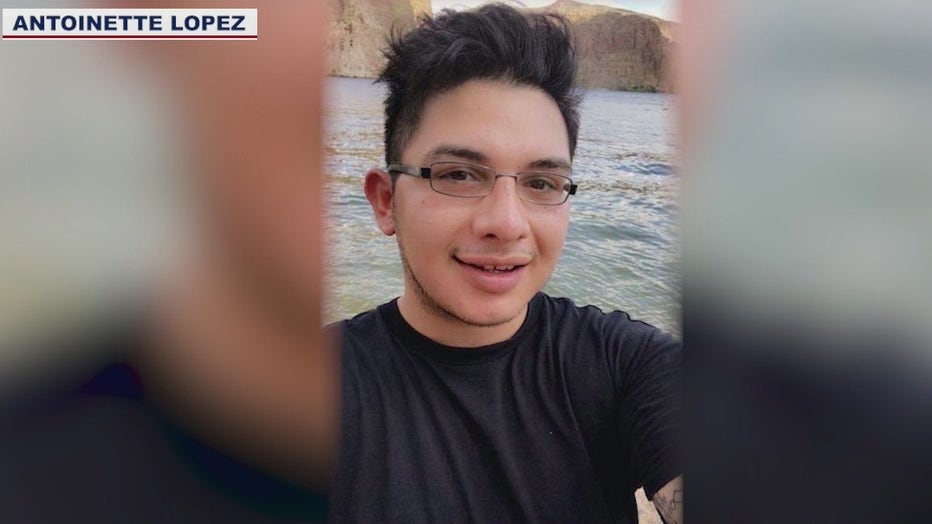 "He would always write to me, 'Hey sister, I just want you to know I'm doing okay and I love you.'"
Adrien's sister Antoinette and his aunt, Lisa Lopez, wear shirts in his memory, missing him more each day.
"Keeping everybody close.. that's what was important to him.. was love and family and now we don't have that part of us anymore," said Lisa. "I have to cook every day, and he was the one who walked in and would say tía, go sit down. I'll take over."
Back on the night of May 19, Adrien lost his life to gun violence. Phoenix Police say he was sitting in the front of his white Cadillac sedan with his friend, 50-year-old Gerard Labbe, along with two women in the back.
The group was parked near 22nd Avenue and Indian School Road around 10 p.m.
Investigators believe Urueta walked up to the car and got into an argument with the group.
According to court documents, security cameras captured the confrontation.
Urueta is accused of firing a gun multiple times into the front passenger window where Lopez was sitting.
Police say the suspect ran off while both Lopez and Labbe died of gunshot wounds.
One of the two women in the car was shot in the hand.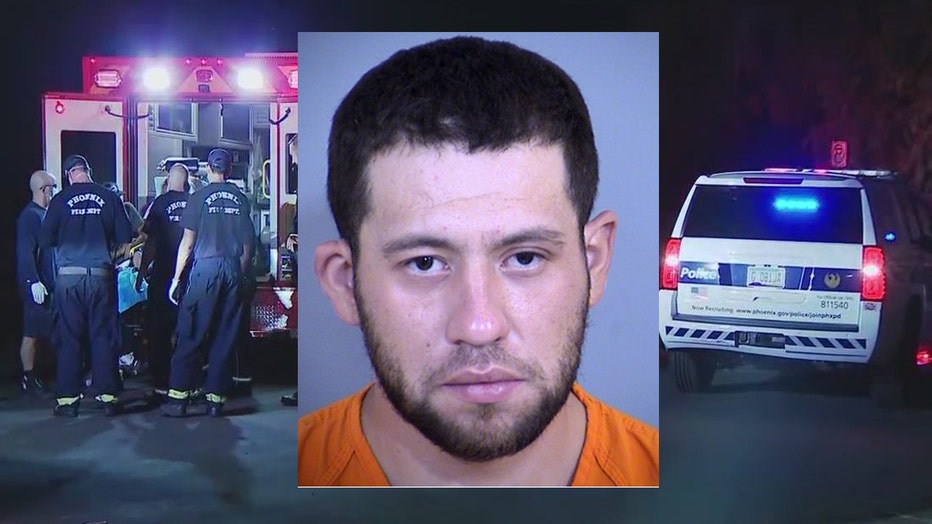 Police arrested Urueta on June 7. He denied being the shooter and having a gun.
"It's not fair that his family gets to go see him and he gets to be behind bars and be alive," Antoinette said. "My family has to suffer and see my brother through a picture or go to a grave site…It's not fair."
Urueta did admit to buying drugs in the area the day of the shooting and using them that night.
"We have been praying for justice, and I am very grateful that the man has been found," said Adrien Lopez's aunt. "I hope that he reaps what he sows."
His bond was set at $2 million.
Tune in to FOX 10 Phoenix for the latest news:
Get breaking news alerts in the FOX 10 News app. It is FREE! Download for Apple iOS or Android.
More Arizona headlines: