South Phoenix chop shop crackdown ends with 19 stolen cars recovered, suspect arrested
PHOENIX - A salvage yard owner has been arrested during a south Phoenix chop shop investigation that ended with the recovery of more than a dozen stolen cars, the Arizona Dept. of Public Safety announced Wednesday.
Detectives were inspecting salvage yards near 43rd Avenue and Broadway on Jan. 17 in an effort to stop chop shop operations. Officials said they inspected 12 businesses and served search warrants for three of them.
Authorities inspected 2,150 vehicles, recovered 19 stolen cars, and arrested one suspect.
Mohammad Moe Lathgani, 36, faces a number of charges including operating a chop shop, drug possession, and four counts of theft of means of transportation.
Lathgani was the owner of the 1st Choice Auto Parts #2 salvage yard, officials said.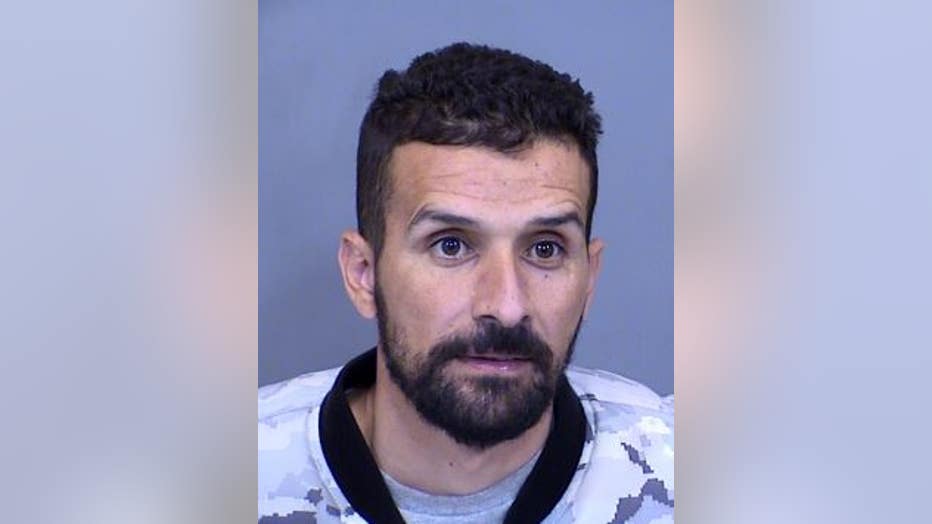 "This operation was conceived in an effort to disrupt the flow of stolen vehicles that end up in chop shops at salvage yards throughout the Phoenix area," DPS said in a statement.
A south Phoenix chop shop investigation.
More Arizona headlines