Pinal County parents arrested, accused of child abuse, sheriff's officials say
SAN TAN VALLEY, Ariz. - Officials with the Pinal County Sheriff's Office say they have arrested two people for alleged child abuse.
According to a brief statement released on Dec. 23, 46-year-old Kelly Conklin and 39-year-old Melissa Conklin were taken into custody.
The two, according to officials, were arrested after detectives interviewed the parents of 12-year-old Kelly "KJ" Conklin, as well as other children inside the Conklin home.
KJ, officials say, was last seen around 2:00 p.m. on Dec. 20 in the area of Combs and Gantzel Roads, in San Tan Valley.
"The charges are not directly related to the disappearance of the 12-year-old," read a portion of the statement.
Pinal County officials said the boy was found on Christmas Eve - four days after he went missing.
Investigators say there were a total of eight children, ranging in age from one to 17, in the Conklin home. Five of the children, including KJ, were adopted. Another two are foster children, leaving one biological child. DCS has taken custody of the children.
Court documents reveal additional details regarding child abuse allegations
We have obtained court documents regarding the case.
According to reports, PCSO investigators first responded to the case involving KJ and another missing 14-year-old Conklin child on the afternoon of Dec. 20. Kelly and Melissa were identified as the parents of the two missing children, who were eventually located safe several days later.
The report states that the two missing children had run away from the home by jumping out of their second-floor bedroom window. One of the missing children later returned to the home. Melissa later told investigators that as she was confronting the child who returned, that child ran towards the home.
The exact identity of the child who returned was redacted from court documents.
"Melissa stated as [redacted] was running to the house, Melissa advised she used a technique where she wraps both arms around [redacted] similar to a hug," a portion of the court documents read. "Melissa stated as she did this, [redacted] began to fight with her in an attempt to get away and at one point, Melissa stated she felt [redacted] punch her on the left side of the face."
Kelly, according to investigators, said he was sleeping when the incident began, and when he got outside, he saw the child who returned sitting on top of Melissa with both of his hands around her neck.
"Kelly said he grabbed [redacted] by his shirt and slammed him to the ground and placed handcuffs on him," read a portion of the statement.
The child, according to investigators, was taken to the hospital, where he told hospital staff that he was assaulted by his parents. He later told investigators that when Kelly came outside, Kelly grabbed him, slammed his face into the gravel, and then into a wall. The child also accused Kelly of choking him to the point where he temporarily blacked out, and lying to investigators.
According to court documents, an interview with various children in the Conklin household revealed various alleged acts of child abuse, including:
A child who is mentally delayed alleging that Melissa hit her in the head with the bar from a paper towel holder, causing a contusion
A child alleging that Kelly tried to kill her by holding her against the wall and brandishing a knife
A child alleging that Kelly threatened her with a gun he had on his hip
The identities of the children who made the abuse allegations were redacted from court documents we obtained. 
According to court documents, a $5,000 bond was set for Kelly, while Melissa was released on her own recognizance. 
The search for KJ; sister speaks out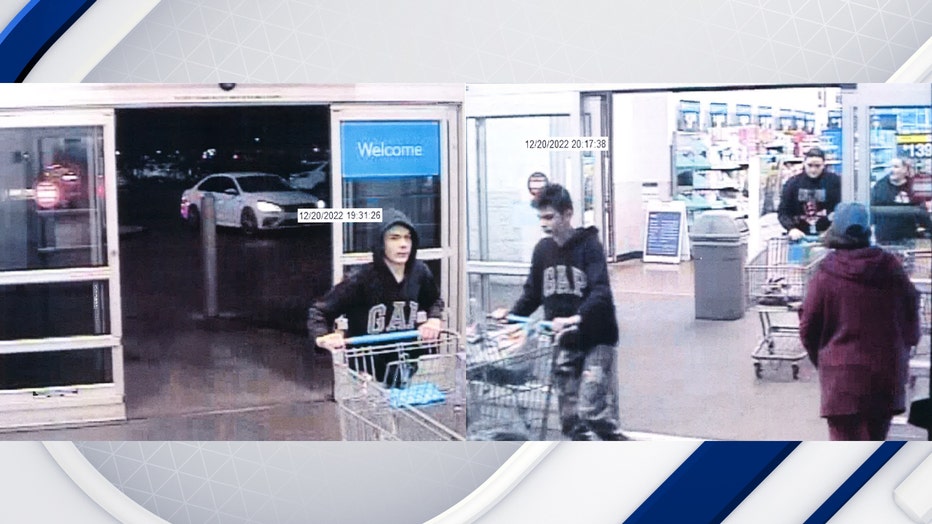 Kelly 'KJ' Conklin, as seen by surveillance cameras inside a Walmart in Queen Creek on Dec. 20, 2022.
As for the disappearance of KJ, investigators said he was seen at the Walmart in Queen Creek at around 8:00 p.m. on Dec. 20.
Meanwhile, KJ's biological sister, identified only as 'Sydney,' has a message for KJ.
"I just want you to know i'm looking for you, and I love and miss you so, so much," said Sydney. "Please go to the police, or if you're scared, look me up on Facebook and message me. I'm here waiting for you, and it's time for you to come home."
On Dec. 24, the Pinal County Sheriff's Office announced that the boy was found safe.
Read More Arizona Stories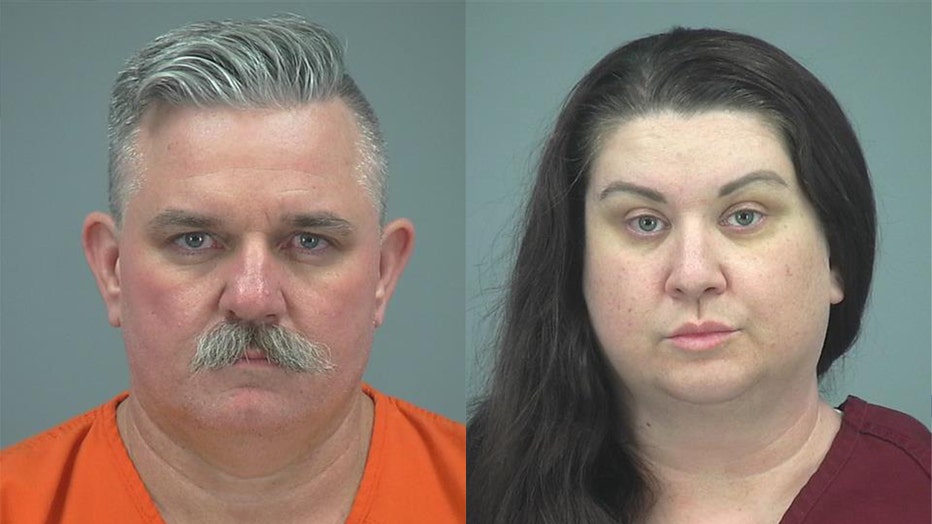 Kelly Conklin (left) and Melissa Conklin (right)
(Click here for interactive map)