Teen girl dies after Coolidge drive-by shooting; 4 suspects arrested
COOLDIGE, Ariz. - Four people have been arrested after a 14-year-old girl was killed during a drive-by shooting in Coolidge.
Police say 14-year-old Miyka Crawford was shot in the head just after midnight on Jan. 19. The shooting happened outside a home near Coolidge Avenue and Main Street.
First responders took her to Florence Anthem Hospital, where she eventually was pronounced dead.
Investigators say they found a number of 9mm and .40 caliber rounds lying on the street where she was shot. More than a dozen bullet holes pierced through the Coolidge home, entering the living room and bedrooms.
The suspect vehicle, a blue Kia sedan, was originally stolen from Eloy and was later found abandoned in Gilbert.
"Coolidge Police Department is working with neighboring law enforcement agencies and are following up on strong leads," officials said.
On Jan. 25, police announced four people were arrested in connection to the shooting – 19-year-old Derrick Manuel, and a 17-year-old teen were both arrested on Jan. 24 in Gilbert; a 14-year-old Casa Grande girl was arrested; and a 15-year-old Laveen teenage boy was arrested in Scottsdale.
Manuel was booked into Pinal County Jail. The three teenage suspects were booked into the Pinal County Juvenile Detention facility.
"Charges of First Degree Murder, Drive by Shooting, and multiple counts of Aggravated Assault are being requested against all four occupants of the vehicle," police said. 
Family members speak out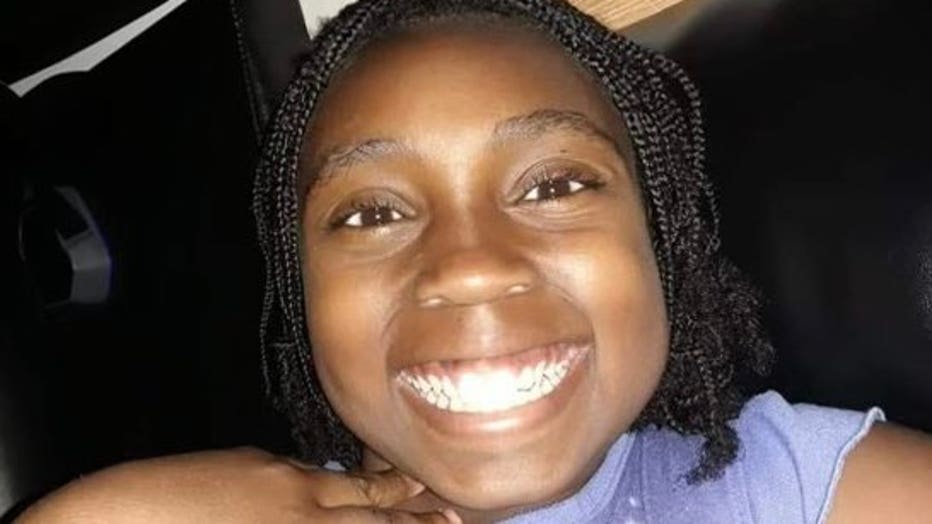 Since the shooting happened, Miyka's family members have been distraught, in shock, and left speechless.
"She was just an exceptional cheerleader. She was so bubbly. Everybody just loved her. She stood out in the crowd," said the victim's grandmother, Joyce Monroe.
Miyka's sister found tragedy next to her when she woke up.
"She was in her home sleeping, where she was supposed to be at 14," said the victim's aunt, Antoinette Scott. "If you can't be home, where else can you be? She wasn't at a party. She wasn't out drinking. She wasn't out driving. She was sleeping in her bed past midnight."
Scott said she believes whoever did this had issues with someone who was briefly staying at her home in Coolidge.
"There was someone who people were upset with," said Scott. "Whatever they were into, that trouble from their home followed when he came to my home."
"To have bullets ripping through your home, what kind of person is that?" Monroe asked.
Anyone with information should contact Coolidge Police at (520) 723-5311.
More Arizona headlines