Tennessee residents accused of sexually exploiting underage girl in eastern Arizona
SPRINGERVILLE, Ariz. - Police in eastern Arizona have arrested three people for sexual exploitation after they were allegedly found in a hotel room with an underage girl.
Springerville police launched an investigation on Dec. 31 after receiving a report of a runaway juvenile. The mother said that she was concerned that her daughter was talking to unknown adults on social media, according to police.
The case led officers to a local hotel, where they found the missing girl along with three adults.
The adults were identified as 34-year-old George Johnson, 29-year-old Kimberly Aldridge, and 74-year-old Leslie Johnson. All of them are Tennessee residents, police said.
All three have been booked into Apache County Jail and face a litany of charges, including sexual exploitation of a minor, aggravated lure of a minor for sexual exploitation, custodial interference, kidnapping and weapons misconduct.
The girl was reunited with her mother safe and in good health, officials said.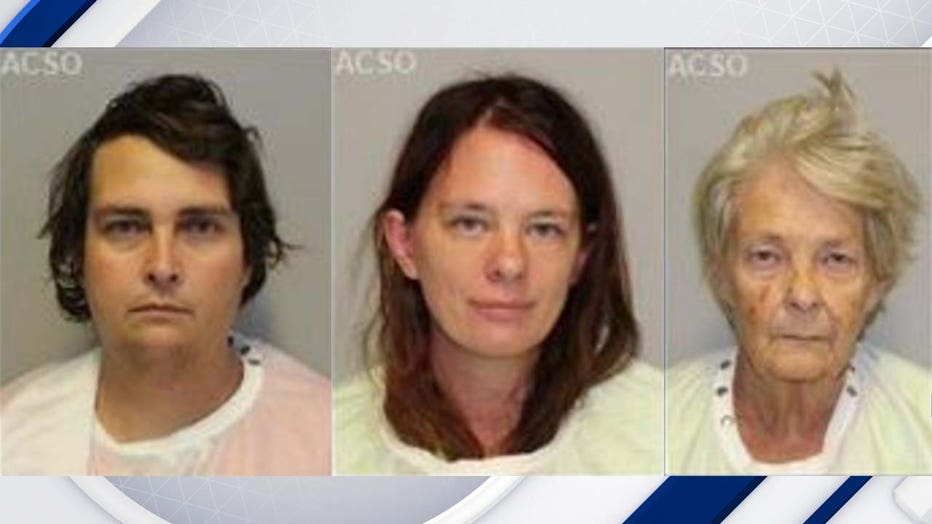 George Johnson, Kimberly Aldridge, Leslie Johnson
More Arizona headlines